« Back to Staff
Alemayehu (Alex) Mekonnen, PhD
Associate Professor of Missions
Associate Professor of Missions
Dr. Alex Mekonnen joined the faculty in 2008 as associate professor of missions. He holds a PhD in Intercultural Studies, an MA in Missions, and an MA in Theology from Fuller Theological Seminary; as well as an MA in Cross-Cultural Communication from Assemblies of God Graduate School of Theology, and a BTh from East Africa School of Theology.

For the last 10 years, Dr. Mekonnen has worked with the Evangelical Free Church of America International Mission (now called Reach Global). He has also taught at Nairobi Evangelical Graduate School of Theology. As associate professor of missiology and chair of the missions department, he provided the leadership to develop a missions emphasis within the MA, MDiv, and MTh degrees, as well as developing an MA program in Islamic Studies.

Dr. Mekonnen has published three theological books in the Amharic language, the national language of Ethiopia. For the last three decades, he has served the Lord as an evangelist, pastor, teacher, and missionary.
Areas of Academic Interest and Research
Leadership and Missions
Recent Publications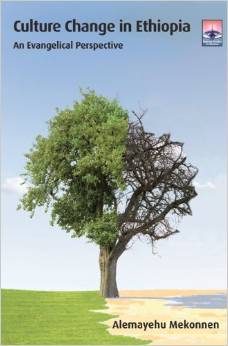 Cultural Change in Ethiopia: An Evangelical Perspective. Wipf & Stock, 2013.
ISBN: 978-1625645166