Are you called to work in a ministry with both pastoral and evangelical demands? Do you want depth and breadth to your biblical, theological, and pastoral training with a special emphasis on outreach? The master of divinity with a concentration in apologetics and ethics helps prepare students for ministry in a pluralistic world.

This concentration helps you minister to people who struggle with honest questions about the truth and tenets of the Christian faith. By investigating and comparing the sources and tests of truth, you will develop a coherent Christian worldview by which to live and minister authentically. At the same time, you will examine contradictory assumptions in alternative philosophies, religions, and cults.
Click here to learn about similar degrees and an overview of our apologetics and ethics program.
Faculty Highlight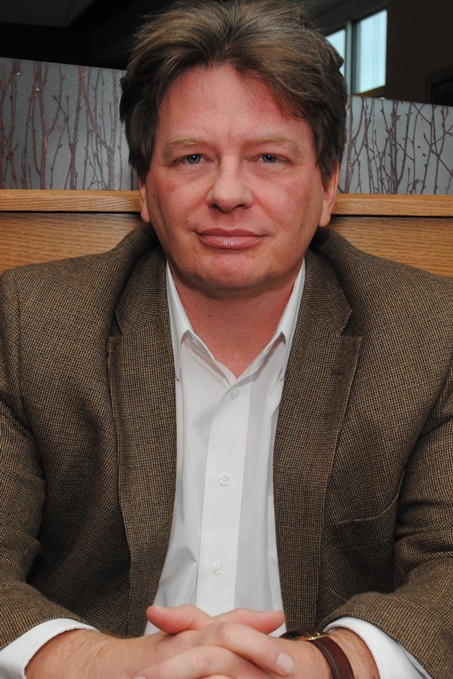 Dr. Douglas R. Groothuis is Professor of Philosophy at Denver Seminary. His book, Christian Apologetics: A Comprehensive Case for Christian Faith, was awarded the Award of Merit in the Apologetics/ Evangelism category from Christianity Today in 2012 and answers the troubling questions that people are actually asking. In addition, he has written for scholarly journals such as Religious Studies, Sophia, Research in Philosophy and Technology, Journal of the Evangelical Theological Society, Philosophia Christi, and Asbury Theological Journal.
Download Degree Worksheet
How can I use this degree?
Hold pastoral positions involving evangelism, apologetics, and outreach
Enrich preaching, teaching, and other forms of ministry
Minister in evangelism and apologetics-focused parachurch organizations, especially those requiring ordination
Lead campus ministry
Pursue doctoral study leading to advanced research and teaching
"Douglas Groothuis does Christian apologetics the way it needs to be done, situating apologetics within a Christian worldview and answering the troubling questions that people are actually asking--questions to which they need answers if faith is going to be a live option. His book draws on many years of teaching and writing about apologetics, distilling the most effective arguments in defense of the Christian faith."

- William A. Dembski, author of The End of Christianity