Summit Church of Aurora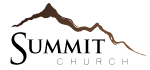 Worship Address: 19401 E Chenango Dr, Aurora, CO 80015
Service Times: Saturday 6:15 PM
Website: http://www.summitonline.org/
Mailing Address: P.O. Box 473623 Aurora, CO 80047
Church Email:
Denomination: The Weslyan Church
Worship style: Contemporary
Average weekly attendance: 0-50
Church Profile:
Summit Church is a small church plant with a casual weekend service. We are a church with a heart for God and the community of Aurora, CO. Our mission is to love, serve and connect with God and others. So if you are looking for a place where you can immediately get involved, Summit Church might just be the place for you!