« Back to Staff
David L. Mathewson, PhD
Associate Professor of New Testament
Associate Professor of New Testament
Dr. David Mathewson joined the faculty of Denver Seminary in 2011 as Associate Professor of New Testament. He is a member of the Society for Biblical Literature.
Dr. Mathewson has earned a BA from Colorado Christian University, an MA from Denver Seminary and a PhD in New Testament from the University of Aberdeen. Areas of research interest include the Book of Revelation, apocalyptic literature, and biblical theology.
Before coming to Denver Seminary, Dr. Mathewson was an associate professor of biblical studies at Gordon College. He also served as an adjunct faculty member at Gordon-Conwell Theological Seminary.
In addition to authoring Verbal Aspect in the Book of Revelation, and A New Heaven and a New Earth: The Meaning and Function of the Old Testament in Revelation 21:1-22:5, he has written numerous articles that have appeared in publications such as Novum Testamentum, Trinity Journal, Journal for the Study of the New Testament, and the Journal of Evangelical Theological Society.
View Dr. David Mathewson's Travel Schedule
Recent Publications
Intermediate Greek Grammar: Syntax for Students of the New Testament. Co-author with Elodie Emig. Baker Academic, 2016.
ISBN: 978-0801030727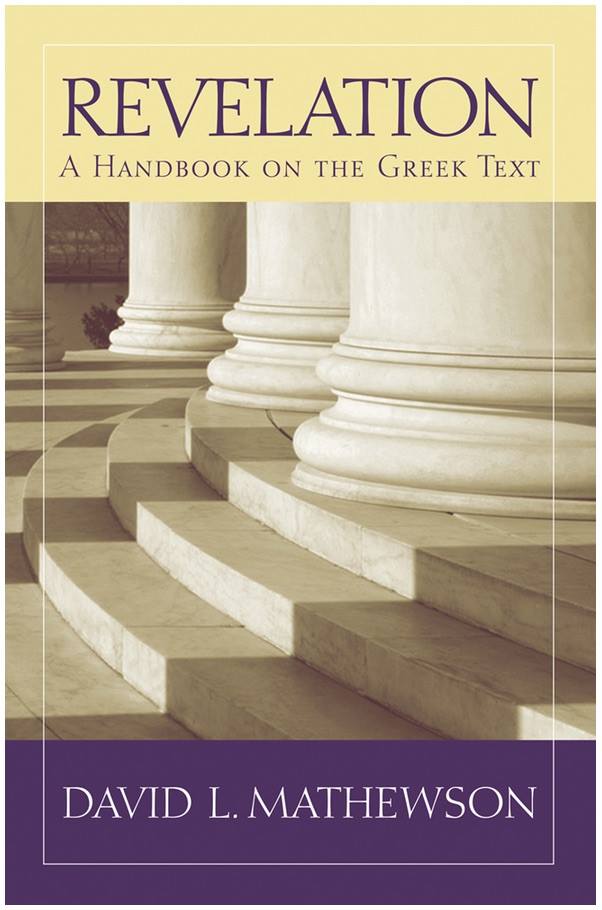 Revelation: A Handbook on the Greek Text. Baylor University Press, 2016.
ISBN: 978-1602586765
Verbal Aspect in the Book of Revelation.BRILL, 2010.
ISBN: 978-9004186682