« Back to Staff
Andrew Hay, PhD
West Texas Site Director
office: 806.881.0775
West Texas Site Director
Alongside the position of Site Director for the West Texas campus of Denver Seminary, Dr. Andrew Hay has held several positions in academia and ministry: Visiting Scholar at St. Edmund's College, University of Cambridge; Adjunct Professor of Philosophy, West Texas A&M University; Affiliated Faculty, LeTourneau University; and the Theological Initiative Director at Hillside Christian Church in Amarillo, Texas.
Dr. Hay completed his PhD and MLitt in Systematic Theology at the University of St. Andrews in Scotland. He received an MA in Philosophy of Religion from Denver Seminary (2009).
Dr. Hay has contributed articles and chapters to various professional publications, particularly Neue Zeitschrift für Systematische Theologie und Religionsphilosophie, Journal of Early Modern Christianity, Scottish Journal of Evangelical Theology, The Bible Translator, Calvin Theological Journal, and Fortress Press. He is the author of several books: God's Shining Forth: A Trinitarian Theology of Divine Light and Dying for the Ungodly: Models of the Atonement in Scripture and Theology (forthcoming).
Andrew is a native of Littleton, Colorado, though he has since become an adopted son of Texas. He and his wife, Kendall, have been married for ten years and have three young children.
Our sincerest warm welcome from the West Texas campus of Denver Seminary in Amarillo, Texas.
Learn about our West Texas extension campus!
Recent Publications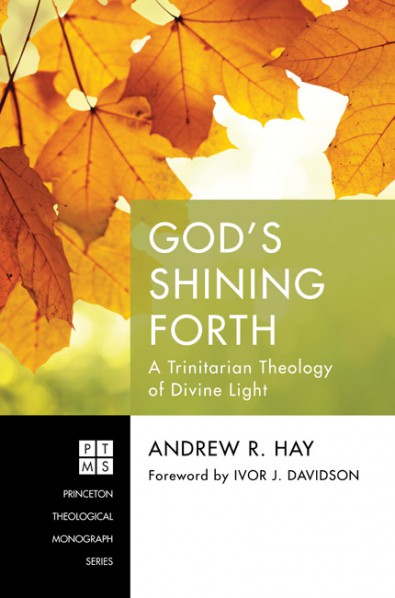 God's Shining Forth: A Trinitarian Theology of Divine Light
Wipf and Stock, 2017
ISBN: 978-1532605239