Community life is an important part of the entire Seminary experience, and living on campus is one of the best ways to fully experience Denver Seminary's close-knit, supportive environment. This environment, combined with convenience and affordable rental rates, makes on-campus housing a desirable option for many students. We encourage you to consider on-campus housing as a place to make your home for your time at Denver Seminary.
What We Have To Offer
Our campus has 93 units, including one, two, and three bedroom apartments for single and married students. Each unit is equipped with a refrigerator, electric range/oven, dishwasher and disposal. Two community laundry facilities are in the apartment complex, as well as a community room, workout room, and children's outside playground area.
Rental rates include water, trash removal, internet access, and membership to the Arapahoe Community College Fitness Center, located across the street from the Seminary. Rent does not include energy (gas/electric), telephone or cable TV.
Rental Rates for 2019-2020 Academic Year
One bedroom

750 sq. ft.

$1,025/month

Two bedroom

1,000 sq. ft.

$1,200/month per family

$610/month per individual lease

Three bedroom

1,115 sq. ft.

$1,500/month per family

$525/month per individual lease; $550 for the master bedroom
The Process
Campus apartments are reserved for master's degree-seeking students and are rented on a first come basis. For current students wanting an application, contact the Seminary Housing Coordinator at or 303.357.5885. Since the waiting list for campus housing grows quickly, interested students should submit their application as soon as possible to the Housing Coordinator.
Housing Policies
Housing Policies 2018-2019 Housing Policies 2019-2020
Area Comparisons
For more details on these comparison graphs and numbers visit Rentometer.
Average Rental Rates Near Denver Seminary
1 Bedroom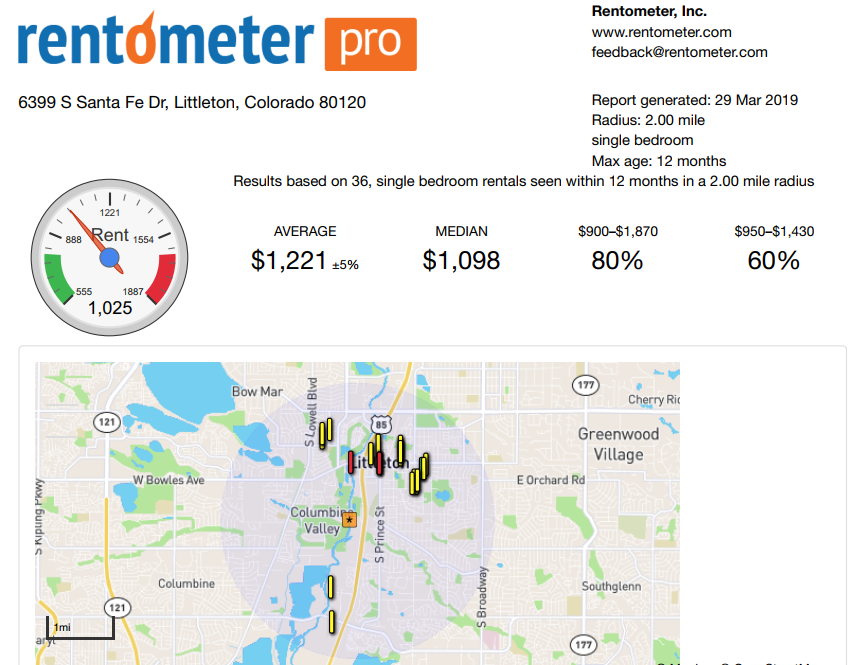 2 Bedroom
3 Bedroom