Thank you for your interest in donating books to Denver Seminary. Making book donations is a simple process.
1. Drop off your books at our convenient drop box location at any time of day or night. The white drop box, labeled Book Donations, is located on the north side of the library and student center, near parking lot A.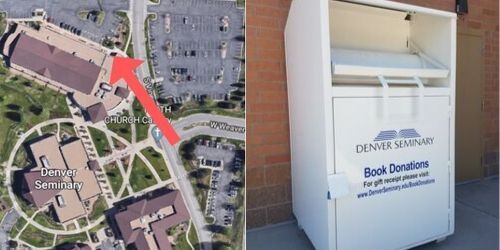 2. If desired, print a Donation Receipt. Complete the receipt and retain for your records.  A guide to the value of your books can be found online.