Trinity Church (Town Center)
Pastor: Randy Singer and Jeff Gangel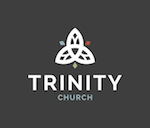 Worship Address: 4535 Commerce St., Virginia Beach, VA 23451
Service Times: Sunday 10:30 AM
Website: http://www.trinitychurchvb.com
Mailing Address: P.O. Box 778 Virginia Beach, VA 23451 United States
Church Email:
Denomination: Non Denominational Church
Worship style: Other
Average weekly attendance: 400-600
Church Profile:
We are one church in three locations. Our Oceanfront, Town Center, and Princess Anne locations each bring a unique dynamic to Trinity as a whole, just as Trinity brings its own dynamic to the Church at large. Join us this Sunday at one of our locations and be a part of our Trinity family. Engaging children's services and nursery childcare are available at all three of our locations during the adult services.

When you visit, please stop by our Welcome Centers after the service. We'd love to meet you and to give you a welcome packet with more information about Trinity.