Douglas V. Birk, 1918-2018

Dr. Douglas Birk, co-founder of Denver Seminary, died on June 13, 2018 at the age of ninety-nine.

A memorial service for Doug Birk will be held on Monday August 6, 2018 at 2:00 pm at the Simpson Chapel on the campus of Denver Seminary. In lieu of flowers, please consider donating to the Birk Endowed Scholarship Fund.
Early Years and Education
Douglas V. Birk was born in Allouez, Michigan on August 7, 1918. He was born to John and Jenny Birk and was the second of eleven children. Following high school, he moved to Detroit where in the summer of 1938 he accepted Jesus Christ as his Savior.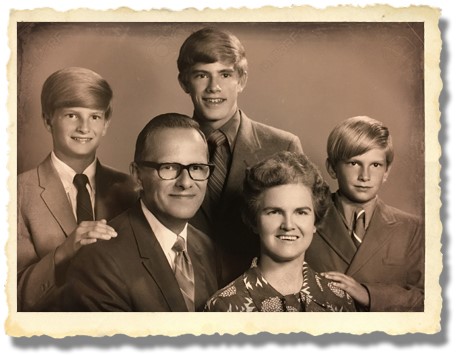 In 1943 he entered Northern Baptist Theological Seminary where he eventually received a bachelor of theology and bachelor of divinity degree. While a student at Northern, Mr. Birk worked on staff in various capacities. Before and after graduation, he was a manager of the campus book store, an experience which providentially supplied him with a business background for future work. Additionally, while at Northern he met Lucille Mills whom he married on June 20, 1947. They were subsequently blessed with four children, Judy, John, Phillip, and Timothy.
Mr. Birk also attended Wheaton College where he earned his master of arts in Christian Education in 1954.
Service at Denver Seminary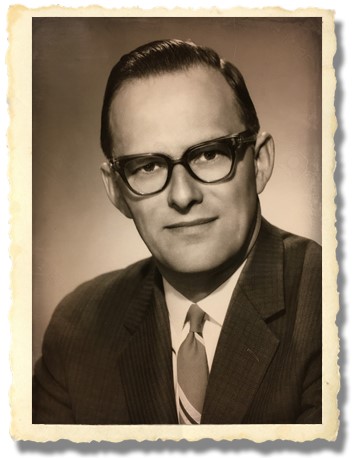 When the Conservative Baptist Theological Seminary was founded in 1950 (which changed its name to Denver Conservative Baptist Seminary in 1982, and then Denver Seminary in 1998), it extended an invitation to Mr. Birk to serve as the assistant professor of Christian Education, a role he filled until 1982. Since no one else was available to handle administrative and academic details and duties, Mr. Birk not only taught classes but carried the dual responsibilities of registrar and business manager. He served in this capacity from 1950-1955.
In 1956 Mr. Birk was appointed as Administrative Vice President, a position he held until 1978. From 1979 until 1982 he was Vice President of Business affairs. He retired from academic and administrative work in 1982.
Over the course of his thirty-two years of service, Doug Birk helped the Seminary's enrollment climb from 31 students in the fall of 1950 to nearly 500 students in 1982. He would regularly keep in touch with alumni through regional dinners and reports, as he encouraged them in their endeavors.
He and his wife, Lucille, were charter members of Trinity Baptist Church, Wheat Ridge, Colorado, where they faithfully served in a number of ministry roles for over forty years.
Honorary Doctorate
On May 12, 2000, Denver Seminary bestowed upon Douglas Birk the honorary degree of Doctor of Divinity for his 32 years of service. Dr. Haddon Robinson, former president of Denver Seminary, commenting on Dr. Birk's influence, said that "It was Doug Birk as much as any other person who enabled the seminary to continue." On this occasion, Dr. Edward Hayes, president emeritus of the Seminary, wrote of Doug that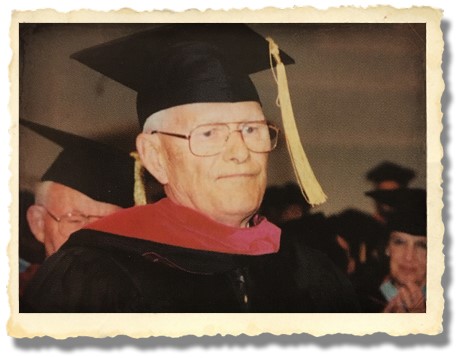 "Doug's faithful, tireless, and tenacious work to see that the school not only survived but grew in stature is worthy of this honor. From the perspective of many years of close association with Doug Birk I can say without reservation that his efforts have helped assure the integrity of the founding charter and promotion of the unique mission of the seminary. Others, of course, were used by our Lord to build a strong school, but significant honor is due Doug Birk. The bestowal of an honorary degree is a fitting tribute to this faithful servant."
It was also at this event that Dr. Vernon C. Grounds, longtime President and Chancellor of Denver Seminary, said the following in reflection of Dr. Birk's contribution and legacy:
"In those very earliest days it was Doug who tenaciously kept the ship afloat. It was he who infused something of his own dogged determination into the hearts of our irregularly paid, embattled colleagues, encouraging us to fight on when we were tempted to give up. It was he who somehow managed to keep creditors from cutting off essential supplies or closing down our operation. It was he who had the vision to begin acquiring strategic properties in the neighborhood where the seminary was located and thus he laid the financial foundation for the eventual purchase of our present campus. It was he who carried on all the detailed business of administration and maintenance, and in saying "all," I mean ALL. Bear in mind that at the same time he was teaching courses in education. It was he who worked tirelessly long, long hours every day on into the night with no weekends off. It was he, in short, who really created the Seminary. To be sure, I made my own contribution in those formative years, but without Doug's indispensable labors there would be no Denver Seminary today."
It would be fair to say that without Dr. Birk, Denver Seminary would not be the institution it is today.
The Dr. Douglas V. and Lucille I. Birk Endowed Scholarship Fund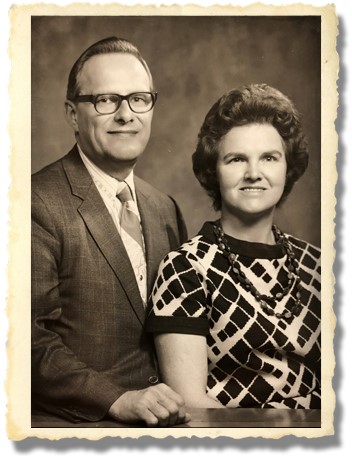 In 2012 the Douglas V. and Lucille I. Birk Endowed Scholarship Fund was established at Denver Seminary. This fund was the brainchild of Dr. Birk who wanted to honor Lucille and encourage men and women entering pastoral ministry, but it was implemented and carried to completion by the Birk children in honor of their parents. The purpose of the scholarship is to provide tuition assistance for deserving MDiv students pursuing a career in full-time pastoral ministry. The fund honors the Birks' lifelong commitment to the local church.
For more information or to honor Doug and Lucille Birk by donating to this scholarship, please visit the Dr. Douglas V. and Lucille I. Birk Endowed Scholarship page.
Memorial Service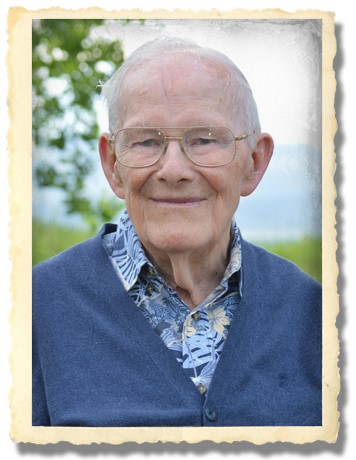 The memorial service for Doug Birk will be held on Monday, August 6, 2018 at 2:00 pm in the Simpson Chapel on the campus of Denver Seminary. In lieu of flowers, please consider donating to the Birk Endowed Scholarship Fund.
For directions, further information, and a campus map, please see the following pages:
- Directions to Denver Seminary
- Denver Campus
- Campus Map and Parking