Denver Seminary Counseling Professors Recognized in Receiving Prestigious Awards

We are pleased to announce that Drs. Fred and Heather Gingrich, Professors of Counseling, have received The Distinguished Member Award and The Narramore Award from the Christian Association for Psychological Studies (CAPS). In granting these awards, CAPS had the following to say:
The Distinguished Member Award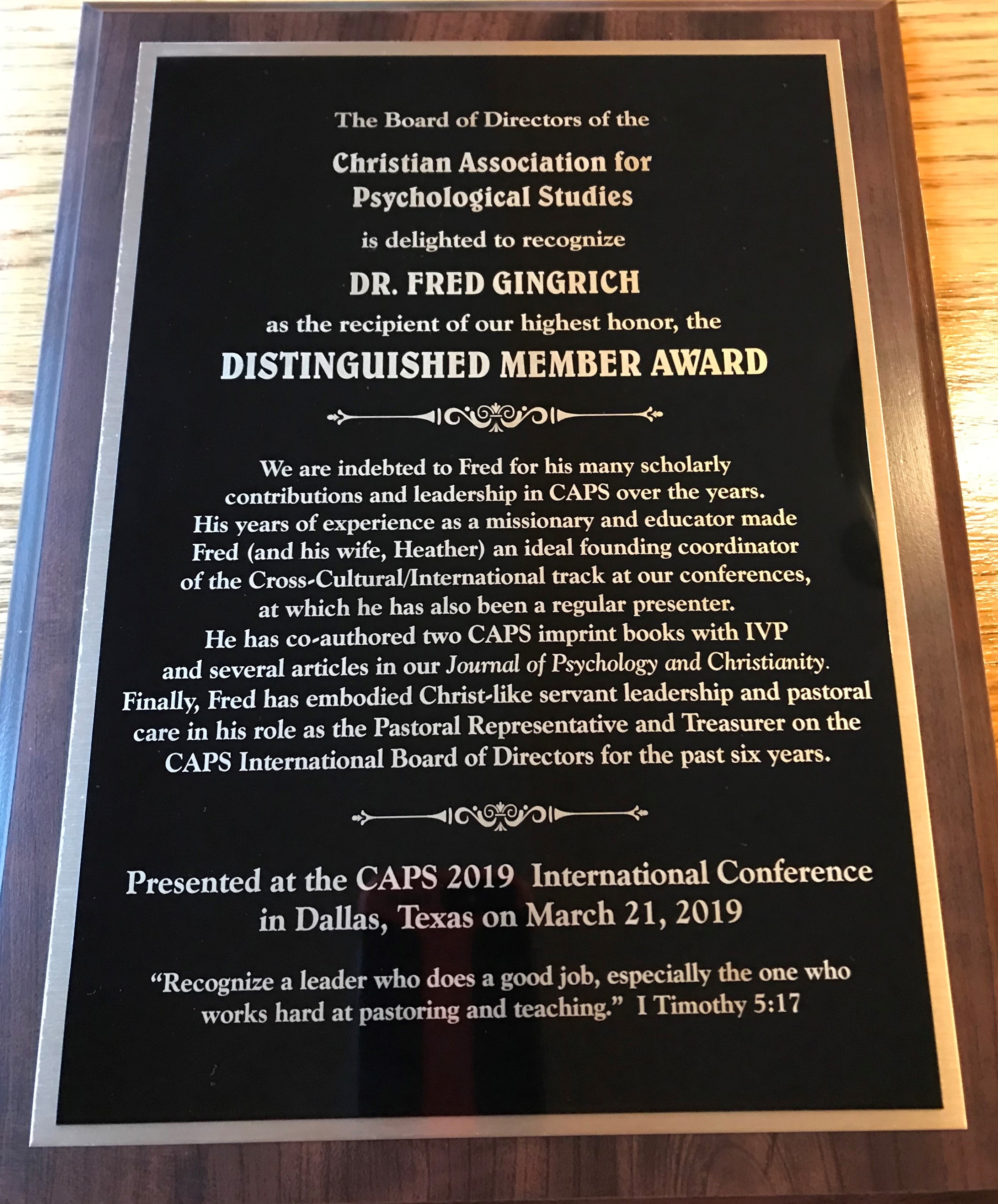 "The Distinguished Member Award was granted to Dr. Fred Gingrich in recognition of his many scholarly contributions and leadership in CAPS over the years. His years of experience as a missionary and educator made Fred an ideal founding coordinator of the Cross-Cultural/International track at our conferences, at which he has also been a regular presenter. He has co-authored two CAPS imprint books with IVP and several articles in our Journal of Psychology and Christianity. Finally, Fred has embodied Christ-like servant leadership and pastoral care in his role as the Pastoral Representative and Treasurer on the CAPS International Board of Directors for the past six years."
The Narramore Award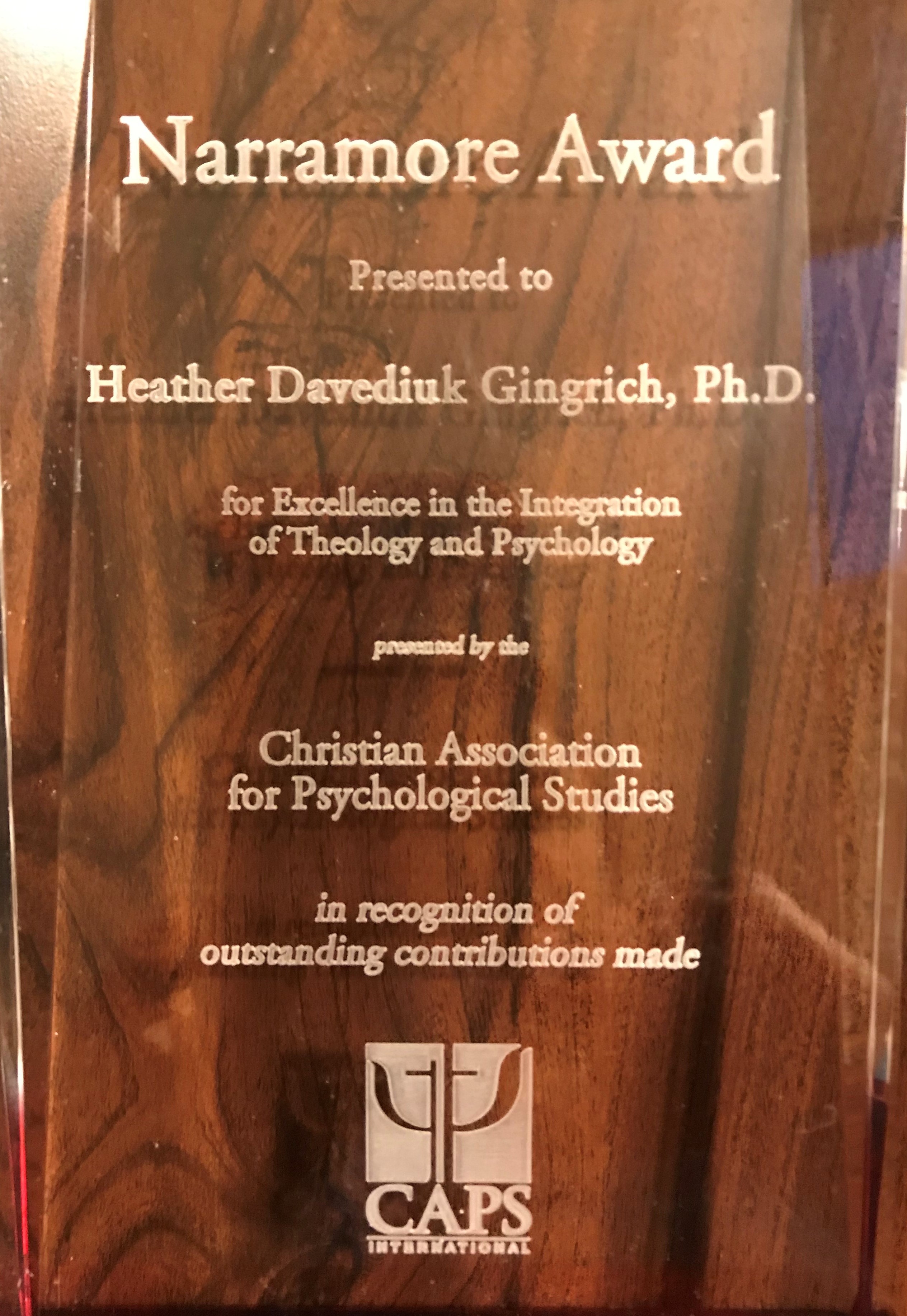 "The Narramore Award, an award given to a member who has demonstrated the ability to meaningfully synthesize theological and psychological perspectives in a way that enhances our understanding of each, was awarded to Dr. Heather Gingrich. In her many contributions to the integration literature (over 30 books, chapters or articles), she has demonstrated an understanding of evangelical theology, psychological theory and research, and an ability to incorporate those into her work."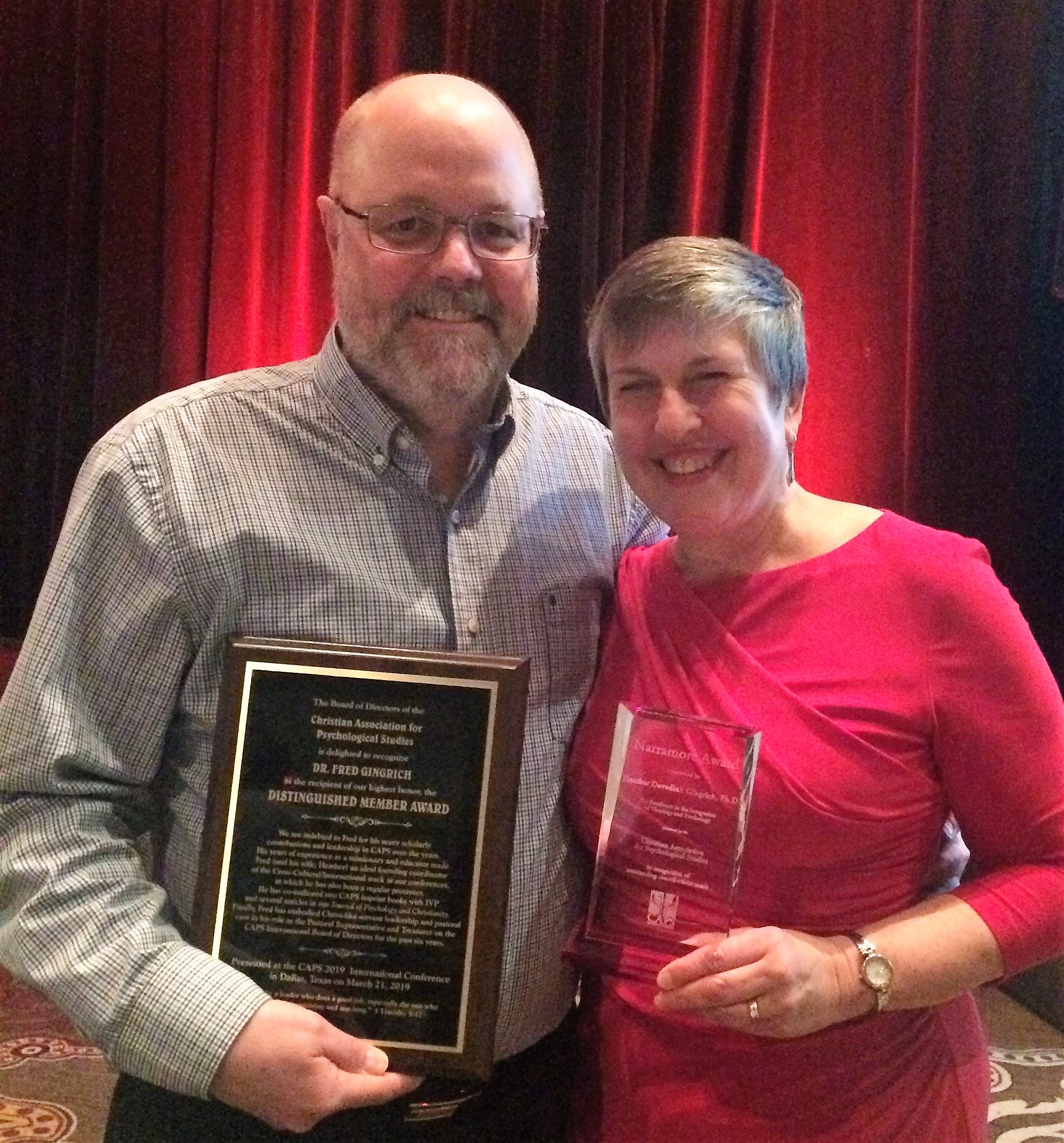 Congratulations to Fred and Heather on this achievement and their excellent work in the field of counseling!
---
For more information about Denver Seminary counseling degree programs, please contact the Admissions Office or call 303.762.6937.