Women Engage
Tuesday, September 25, 2018, 5:00 PM - 7:00 PM
Women Engage is a dynamic, intergenerational community of women in Denver committed to pursuing communal development and personal growth. As part of Denver Seminary, we address these areas from a perspective that engages and proclaims the redemptive power of the gospel and the life-changing truth of Scripture. There are four guiding values that define the structure of Women Engage: LEARN, PRAY, SERVE, and GIVE.
The Prayer Coin: Learning to Pray with Honest Abandon
with Elisa Morgan
Tuesday, September 25, 2018
Take a coin. Toss it in the air. Now call it. Heads? Tails? What if you could choose both sides?
Elisa Morgan birthed the "prayer coin" idea as she was struggling in her own prayer life. Should she be blatantly honest about her desires or just leave everything to God and let Him lead? An epiphany came when Elisa noticed how Jesus prayed in the Garden of Gethsemane: "Take this cup from me; yet not my will, but yours be done" (Luke 22:42). Jesus Christ begged for relief from the trial he faced, while utterly complying with what he knew the Father's will to be. Honesty and abandon—in the same breath.
Elisa discovered that Jesus invites us to do both. And the emotional back-and-forth, between full-out honesty and "giving it up" in abandon, actually drew her closer to God.
If Jesus—our Savior, Mentor, and Friend—could pray both sides of the prayer coin, could we as well?
Details
Date: Tuesday, September 25, 2018
Prayer Team Meeting: 4:15 pm - 5:00 pm (all are welcome!)
Reception: 5:00 pm - 5:45 pm
Presentation: 5:45 pm - 7:00 pm
Location: Denver Seminary Chapel
6399 South Santa Fe Drive, Littleton, CO 80120
Appetizers will be served
Guests are welcome
About the Speaker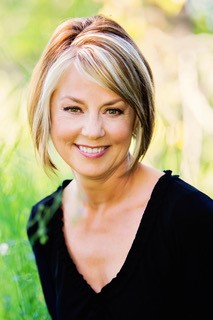 Elisa Morgan was named by Christianity Today as one of the top fifty women influencing today's church and culture and is one of today's most sought-after authors, speakers, and leaders. She has authored over twenty-five books on mothering, spiritual formation, and evangelism, including The Beauty of Broken, Hello, Beauty Full, She Did What She Could, The NIV Mom's Devotional Bible and the newly released book and Bible study, The Prayer Coin: Daring to Pray with Honest Abandon.
For twenty years, Elisa Morgan served as CEO of MOPS International. Under her leadership MOPS grew from 350 to over 4,000 groups throughout the United States and in thirty other countries, influencing over 100,000 moms every year. Elisa now serves as President Emerita.
Elisa received a BS from the University of Texas and an MDiv from Denver Seminary. She served as the dean of women of Western Bible College (now Colorado Christian University) and on the board of ECFA (Evangelical Council for Financial Accountability). Currently she serves on the board of Denver Seminary.
Elisa is a co-host of the syndicated radio program Discover the Word, a daily fifteen-minute real-time conversation around the written and living Word of God. She is married to Evan (founder and president of ChristianUniverstiy.org) and has two grown children and two grandchildren who live near her in Denver, Colorado. Wilson, her Rottie-wannabe, takes her on walks in the open space behind her house.
Connect with Elisa at www.elisamorgan.com. Sign up for her blog, Really at her website or by texting the word REALLY to 22828. Keep in touch with Elisa on Instagram and Facebook: Elisa Morgan, Author and Twitter: @elisa­_morgan.
Please Register Below