Evening Lecture: Miroslav Volf
Monday, April 08, 2019, 7:00 PM - 9:00 PM
2019 Rally for the Common Good: Globalization, Nationalism, and National Identity


Featuring Miroslav Volf, Henry B. Wright Professor of Systematic Theology, and Founding Director, Yale Center for Faith & Culture


Topic: "Monotheism and Violence"

Details
What: An evening with Dr. Miroslav Volf
When: Monday, April 8, 2019
Time: 7:00 p.m. - 9:00 p.m.
Where: Denver Seminary Chapel (map)
6399 South Santa Fe Drive
Littleton, CO 80120
Free to the public
Dr. Miroslav Volf
Henry B. Wright Professor of Systematic Theology, and Founding Director, Yale Center for Faith & Culture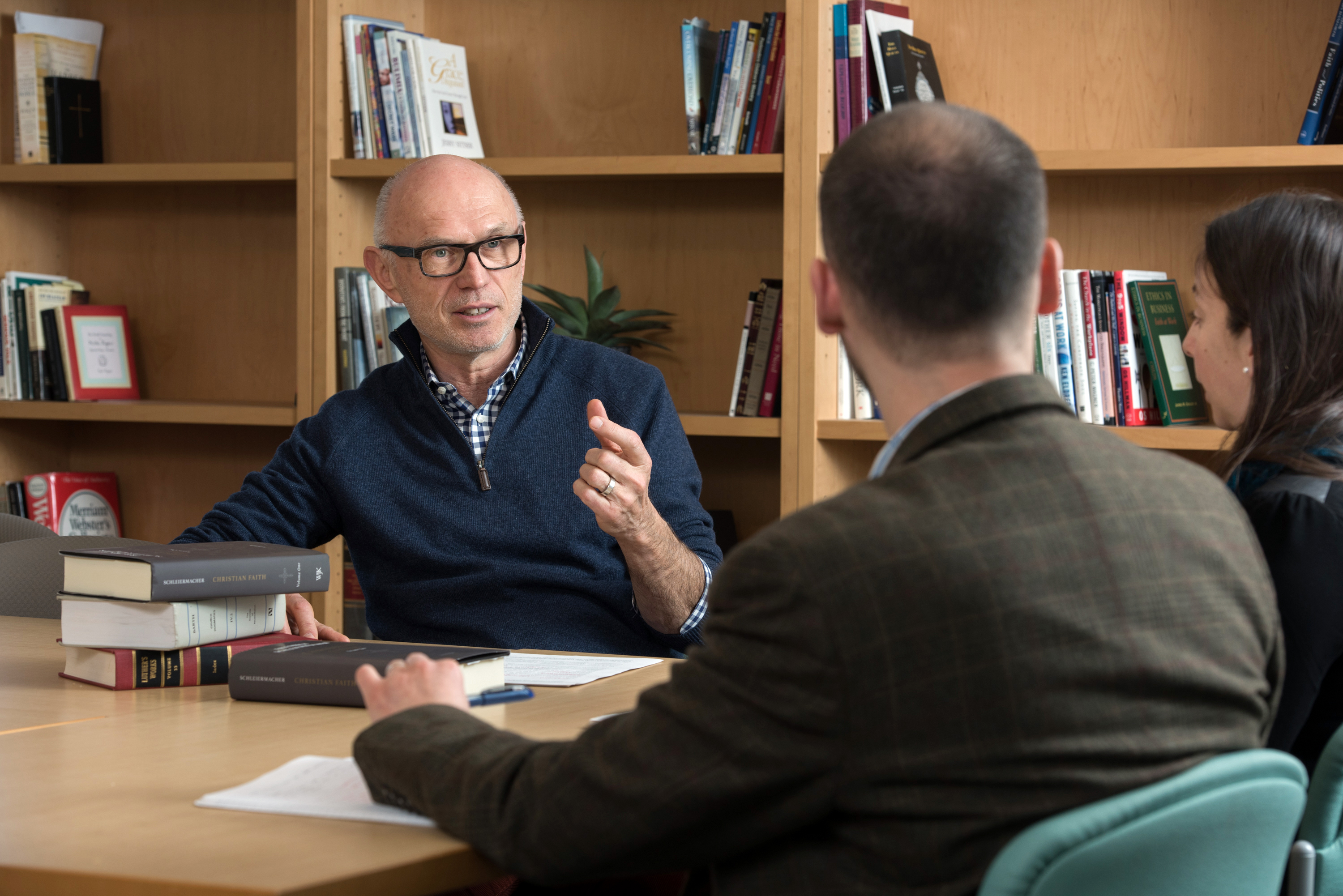 Miroslav Volf was educated in his native Croatia, the United States, and Germany. He earned doctoral and post-doctoral degrees (with highest honors) from the University of Tuebingen, Germany. He has written or edited more than 20 books and over 90 scholarly articles. His most significant books include Exclusion and Embrace (1996); After Our Likeness (1998)in which he explores the Trinitarian nature of ecclesial community; Allah: A Christian Response (2011), on whether Muslims and Christians have a common God; and A Public Faith: On How Followers of Christ Should Serve the Common Good (2011).
After receiving his BA from the Evangelical-Theological Faculty in Osijek, Croatia, Miroslav received his MA from Fuller Theological Seminary and both his ThD and Dr. theol. habil. from the University of Tübingen, Germany. He served as co-editor (1979-84) and then editor (1984-89) of Izvori, a Croatian Christian monthly, and he has published numerous books and articles in the U.S., Germany, and his native Croatia.