Women Engage
Tuesday, September 17, 2019, 5:00 PM - 7:00 PM
Women Engage is a dynamic, intergenerational community of women in Denver committed to pursuing communal development and personal growth. As part of Denver Seminary, we address these areas from a perspective that engages and proclaims the redemptive power of the gospel and the life-changing truth of Scripture. Four guiding values define the structure of Women Engage: LEARN, PRAY, SERVE, and GIVE.
Noticing the Movement of God: The Prayer of Examen
with Patty Thompson, Director of Prayer and Leadership Mobilization for the Midwest Conference of the Evangelical Covenant Church
Tuesday, September 17, 2019
We go throughout our days experiencing a myriad of emotions, often not even taking notice. What is God trying to communicate to us through our feelings and experiences? Together, we will explore The Prayer of Examen, which provides an opportunity for us to notice what is happening in the experience of life and engage God in the noticing.
Details
Date: Tuesday, September 17, 2019
Reception: 5:00 p.m. - 5:45 p.m.
Presentation: 5:45 p.m. - 7:00 p.m.
Location: Denver Seminary Chapel
6399 South Santa Fe Drive, Littleton, CO 80120
Appetizers will be served
Guests are welcome
About the Speaker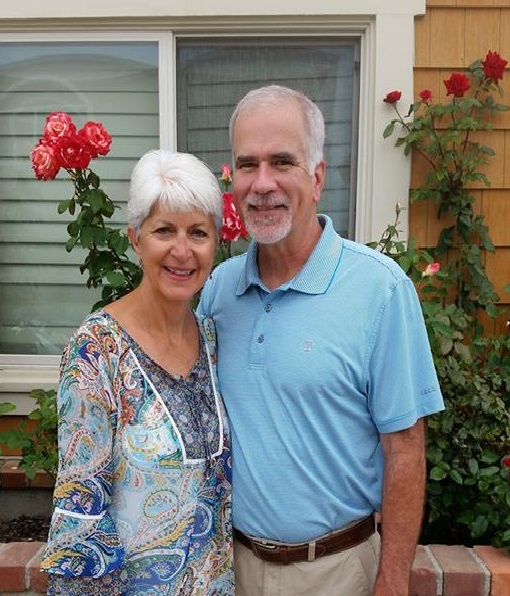 As the Director of Prayer and Leadership Mobilization for the Midwest Conference of the Evangelical Covenant Church, Patty has the privilege of facilitating workshops and retreats that offer an opportunity to experience Christ through a variety of spiritual disciplines. She also serves the Midwest Conference by empowering women leaders and clergy through networking and providing retreats for their female pastors, as well as women exploring a call to vocational ministry.
As a second career pastor, Patty has been in ministry for over 20 years, mostly in the local church, serving as a spiritual director and retreat leader.
"I am incredibly blessed to be married to Brent, who is also a pastor." They have been married for almost 40 years and have 5 adult sons and 4 special daughters-in-love. "Our greatest delight is our 11 incredible grandchildren, who range from 11 years old to our most recent, born in June. We will have a full dozen by March 2020!"
Patty sums up her ministry by saying, "I love meeting people where they are and walking with them toward Jesus!"
Please RSVP by Friday, September 13, 2019
If you have questions, please contact Shannon Jack at 303.762.6949 or .