Join in "A Conversation about the Death Penalty"
Tuesday, February 11, 2020, 6:30 PM - 8:00 PM
Engage in a dialogue about the death penalty and its impact.
Panelists
Shane Claiborne, Evangelical author and activist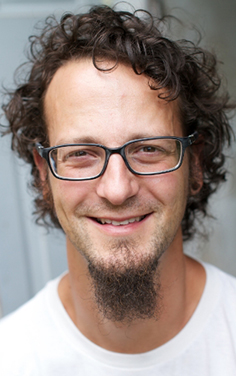 Shane Claiborne is a prominent speaker, activist, and best-selling author. Shane worked with Mother Teresa in Calcutta, and founded The Simple Way in Philadelphia. He heads up Red Letter Christians, a movement of folks who are committed to living "as if Jesus meant the things he said." Shane is a champion for grace, which has led him to jail advocating for the homeless, and to places like Iraq and Afghanistan to stand against war. Now grace fuels his passion to end the death penalty and help stop gun violence.
Shane's books include Jesus for President, Red Letter Revolution, Common Prayer, Follow Me to Freedom, Jesus, Bombs and Ice Cream, Becoming the Answer to Our Prayers, Executing Grace, his classic The Irresistible Revolution, and his newest book, Beating Guns. He has been featured in a number of films including "Another World Is Possible" and "Ordinary Radicals." His books have been translated into more than a dozen languages. His work has appeared in Esquire, SPIN, Christianity Today, TIME, and The Wall Street Journal, and he has been on everything from Fox News and Al Jazeera to CNN and NPR. He's given academic lectures at Harvard, Princeton, Liberty, Duke, and Notre Dame.
Ray Krone, Death row exoneree
Ray Krone spent nearly 10 years in prison, including three years on death row, for a murder he did not commit. Krone co-founded Witness to Innocence in 2003. He continues to be an active member of WTI, speaking across the nation and urging states to abolish the death penalty.
On December 21, 1995, Sharletta's 3-year-old son Casson was caught in the crossfire of a drive-by shooting in Denver. He died in her arms. Three teenagers were charged in the crime, and two were sentenced to life in prison without the possibility of parole. In the years since, Sharletta has emerged as a leader in the effort to ban life-without-parole sentences for children in Colorado and nationally. She works to bring healing to both victims and offenders and is a restorative justice practitioner. She was instrumental to Colorado passing legislation that mandates that restorative justice be considered as a sentencing option for children.
Hosted by Denver Seminary, Equal Justice USA, and Christian Community Development Association.