In Perspective: Pastoral Leadership in a Politically Divisive Climate
Thursday, September 17, 2020, 11:00 AM - 12:15 PM

In a divisive political climate how can we help our faith communities think theologically about politics and faithfully engage the political process? How do we have meaningful conversations about politics, especially with those with whom we may disagree? How should we address politics from the pulpit in this climate? Our panel will reflect on ways we can be discerning, charitable, and Christlike when it comes to sensitive political issues.
Panelists include Dr. Leith Anderson, Rev. Gabriel Salguero, and Pastor Brandon Washington and the panel will be moderated by President Mark Young.
Event Details
Thursday, September 17, 2020
11:00 AM - 12:15 PM Mountain Time
You will receive login information after you register
About the Panelists
Dr. Leith Anderson, President Emeritus, National Association of Evangelicals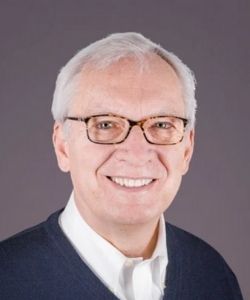 Leith Anderson is president emeritus of the National Association of Evangelicals and pastor emeritus of Wooddale Church in Eden Prairie, Minnesota, after serving as senior pastor from 1977 through 2011. As NAE president, Dr. Anderson regularly taught in seminaries, addressed evangelical concerns with elected officials, counseled denominational executives, and provided theological and cultural commentary to leading news outlets. Dr. Anderson also served on President Obama's Advisory Council on Faith-based and Neighborhood Partnerships. Dr. Anderson earned his MDiv from Denver Seminary and his DMin from Fuller Theological Seminary.
Reverend Dr. Gabriel Salguero, President and Founder, National Latino Evangelical Coalition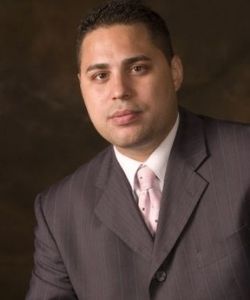 The Rev. Dr. Gabriel Salguero pastors The Gathering Place in Orlando, Florida and is the president and founder of the National Latino Evangelical Coalition. He was the former Director of the Hispanic Leadership Program, and the Institute for Faith and Public Life at Princeton Theological Seminary. Rev. Salguero has served on the White House Faith-Based Advisory Council, the National Association of Evangelicals, and the National Advisory Council of the My Brother's Keeper Alliance. Salguero holds an MDiv from New Brunswick Theological Seminary, a PhD in Christian Social Ethics and a Doctorate of Divinity from Eastern Nazarene College.
Brandon Washington, Pastor of Preaching and Vision, The Embassy Church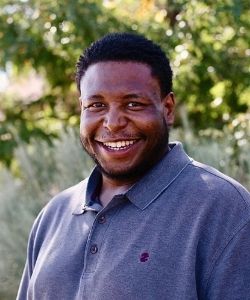 Brandon Washington serves as the Pastor of Preaching and Vision at The Embassy Church, a church he helped launch with a vision focused on community, discipleship, and missional living. Brandon is a graduate of Denver Seminary and earned his BA in Political Science at the University of North Texas. He also serves on the Board of Trustees for Denver Seminary.

About the Moderator
Dr. Mark Young, President of Denver Seminary
Dr. Mark Young, president of Denver Seminary, is a theological educator and pastoral leader with nearly 40 years of global ministry experience. Prior to joining Denver Seminary in 2009, he served as professor of World Missions and Intercultural Studies at Dallas Theological Seminary from 1995-2009, and was the founding academic dean of the Biblical Theological Seminary in Wroclaw, Poland. Mark holds a PhD in Educational Studies from Trinity Evangelical Divinity School and a ThM in New Testament Literature and Exegesis from Dallas Theological Seminary. He serves on the board of the Association of Theological Schools, and is a member of the International Council for Evangelical Theological Education, Evangelical Theological Society, OMSC Missions Leaders Forum, and several other organizations. Mark is currently authoring two books, What's That Book About (working title) and The Hope of the Gospel: An Evangelical Perspective on Identity and Mission of Theological Education. Mark has been married to Priscilla Young for nearly 40 years, has three children, and six grandchildren.