The Gospel Initiative: Racial Injustice 'Under the Law'
Thursday, March 25, 2021, 11:00 AM - 12:15 PM
Event Details
Topic: Racial Injustice 'Under the Law'
Description: Confronting the underpinnings of racial profiling and high incarceration rates among people of color.
March 25, 2021, 11 am - 12:15 pm, MT (1 pm to 2:15 pm EST)
Join us via Zoom
This free forum is brought to you by The Gospel Initiative at Denver Seminary.
About the Speakers
Lewis Brown, Jr., AVP of Talent Development, Zurich Insurance, Corp; President, Group Vigilant, Denver, CO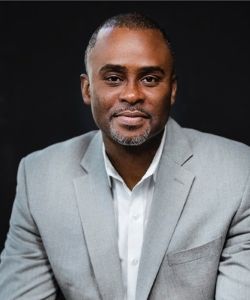 Pastor Lewis Brown is responsible for upskilling and reskilling the future at Zurich Insurance, where he works in both the public and private sectors, with a focus on project management and product development for tools and systems that have an impact on marginalized communities. He is also the president of Group Vigilant, an organization based on the philosophy that communities are built one person at a time. In these roles, Pastor Brown has pioneered programs targeting youth mentoring, community development, teen parenting, job readiness, community-police relations, AIDS awareness and prevention, teen pregnancy, and many others.

In addition, he served as associate pastor at New Beginnings Cathedral of Worship, in Aurora, CO, and is a widely recognized speaker and panelist on topics related to community development, the justice system, mass incarceration, race relations, organizational development, positive youth development, and more.

Pastor Brown earned a Master in Theology from Minnesota Graduate School of Theology and a bachelor's degree from Colorado Christian University in Computer Information Systems.

Craig A. Dunn, Senior Pastor, First Baptist Church of Madison, Madison, NJ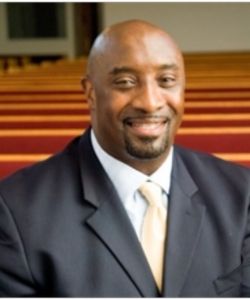 Rev. A. Craig Dunn has been leading ministry for more than 30 years and is the senior pastor at First Baptist Church of Madison. He holds a Master of Divinity and a Master of Sacred Theology from Drew Theology Seminary.
Rev. Dunn has coordinated "Beloved Community Conversations," an effort to unite the people of Madison and surrounding towns. He is also a chaplain to the Chatham Borough, Madison, and Montclair Police departments.
In addition to his roles in ministry, Rev. Dunn has vast experience in business, having worked in both print media with USA Today and The New York Times, and in sales and business development. Rev. Dunn is an adjunct professor, in the Master in Arts and Counseling program at Pillar College in Newark, NJ, and is currently a student in the Doctor of Ministry Program at Drew Theological School, Madison, NJ.
Rev Dunn is the past chair of the Board of Directors of the Montclair Neighborhood Development Corporation, an organization that works to empower and support disadvantaged individuals, youth, and families to achieve an improved quality of life through training, education, and advocacy.
Dana Gonsal, Senior Pastor, First Baptist Church of Dorchester, Dorchester, MA

Rev. Dana Gonsal serves as the senior pastor of First Baptist Church, Dorchester. At age 23, Rev. Gonsal founded The Classic ShoeShine Corporation, while homeless. He continues to hold the position of president/CEO. Today, Classic ShoeShine has expanded throughout New England, including Logan International Airport in Boston and the Boston Convention and Exhibition Center.
Rev. Gonsal holds a Master of Divinity from Andover Newton Theological School, where he was twice named a Claude Black Scholar. He also earned a certificate in Urban Ministry from Gordon Conwell Theological Center for Urban Ministry and is working on his Doctor of Ministry degree from Boston University (class of 2023).
In addition, Rev. Gonsal serves as a senior chaplain at the Nashua Street Jail in Boston and serves on the Board of Ministers and Business and Finance Committee for the American Baptist Churches of Massachusetts. He is the Moderator for the Boston Southwest Association of The American Baptist Churches of Massachusetts, and he sits on the Board of Fellows for Andover Newton at Yale Divinity School.
About The Gospel Initiative
For nearly 50 years, trends have indicated a decline in the influence and credibility of the Church. To live out God's mission, we must address the tough issues of our day in a way that creates a credible, compassionate, and compelling gospel presence. Through The Gospel Initiative, we provide churches with access to learning resources, opportunities to use evidence-based practical solutions, and a network to establish supportive ministry relationships. Learn More.