The Gospel Initiative: Systemic Racism by Design
Thursday, May 13, 2021, 11:00 AM - 12:15 PM
Event Details
Topic: Systemic Racism by Design: How racism continues to influence health disparities among families in our communities
Thursday, May 13, 2021, 11 am - 12:15 pm, MT (1 pm to 2:15 pm EST)
Join us via Zoom
This free forum is brought to you by The Gospel Initiative at Denver Seminary.
About the Speakers
Dr. Curtiss Paul DeYoung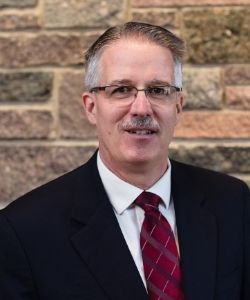 Dr. Curtiss Paul DeYoung is the CEO of the Minnesota Council of Churches, whose 27-member communions include historic Black, mainline Protestant, Pentecostal, and Greek Orthodox denominations, as well as the Dakota (Native American) Presbytery. The Council builds ecumenical and interfaith unity through working for racial and social justice. DeYoung previously served as the executive director of the historic faith-based racial justice organization Community Renewal Society in Chicago. He is an ordained minister in the Church of God (Anderson, IN), and consults and speaks internationally with extensive relationships among activists and peacemakers in South Africa and the Holy Land.

Dr. DeYoung earned degrees from the University of St. Thomas (MN), Howard University School of Theology (Washington, DC), and Anderson University (IN). He is an author and editor of twelve books on racial justice, reconciliation, and cultural competency.
Rev. Dr. Ray Hammond
Rev. Dr. Ray Hammond was born and raised in Philadelphia, the eldest son of a Baptist preacher and a teacher. He was educated in the public schools of Philadelphia and went on to graduate from Harvard College and Harvard Medical School. He completed his surgical residency at the New England Deaconess Hospital (Boston, MA) and joined the Emergency Medicine staff at the Cape Cod Hospital (Hyannis, MA).

Pastor Hammond accepted the call to the preaching ministry in 1976 and completed his Master of Arts degree in the Study of Religion (Christian and Medical Ethics) at Harvard Graduate School of Arts and Sciences in 1982. He is chairman and co-founder of the Ten Point Coalition—an ecumenical group of Christian clergy and lay leaders working to mobilize the greater Boston community around issues affecting high-risk youth.
Rev. Dr. Stephen Ko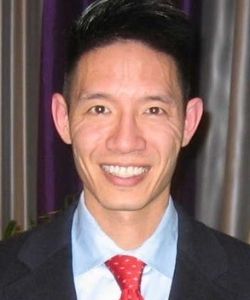 Reverend Dr. Stephen Ko, MD, MA, MPH, MDIV, serves as senior pastor of New York Chinese Alliance Church in Manhattan. In addition to seminary training, his healthcare specialties include pediatrics preventive medicine, and public health. He is passionate about global health missions and holistic ministry, as exemplified by the life of Jesus in Matthew 9:35. Dr. Ko enjoys preaching, mentoring church leaders, discipling Christians of all stages of faith, and teaching seminary/graduate students while serving as an adjunct professor at Alliance Theological Seminary. Formerly, Stephen worked as a professor of Global Health and Pediatrics at Boston University and a medical officer for the Centers for Disease Control and Prevention.
Having served extensively in Africa and SE Asia while implementing national public health programs, he has a wealth of global health policy and missions experience. Writing at the intersection of faith, medicine, and public health is a particular interest.
Dr. Carolyn E. Roberts
Dr. Carolyn E. Roberts is an historian of medicine and science at Yale University. She holds a joint appointment in the departments of History/History of Science and Medicine and African American Studies. She also holds a secondary appointment at Yale School of Medicine in the Program in the History of Medicine. Her research interests concern the relationship between race and medicine, which she explores by way of slavery and the Atlantic slave trade, natural history and botany, and African-descended knowledge in the Atlantic world.
Dr. Roberts is currently working on a book manuscript, which is under contract with Harvard University Press, called To Heal and To Harm: Medicine, Knowledge, and Power in the British Slave Trade. Dr. Roberts is also a popular workshop leader and speaker, nationally and internationally. She brings critical historical perspectives to issues of racism, diversity, equity and inclusion in science, medicine, and public health. Dr. Roberts received an M.A. and PhD from Harvard University, an M.A. from Andover Newton Theological School, and a B.A. from Dartmouth College.
About The Gospel Initiative
For nearly 50 years, trends have indicated a decline in the influence and credibility of the Church. To live out God's mission, we must address the tough issues of our day in a way that creates a credible, compassionate, and compelling gospel presence. Through The Gospel Initiative, we provide churches with access to learning resources, opportunities to use evidence-based practical solutions, and a network to establish supportive ministry relationships. Learn More.