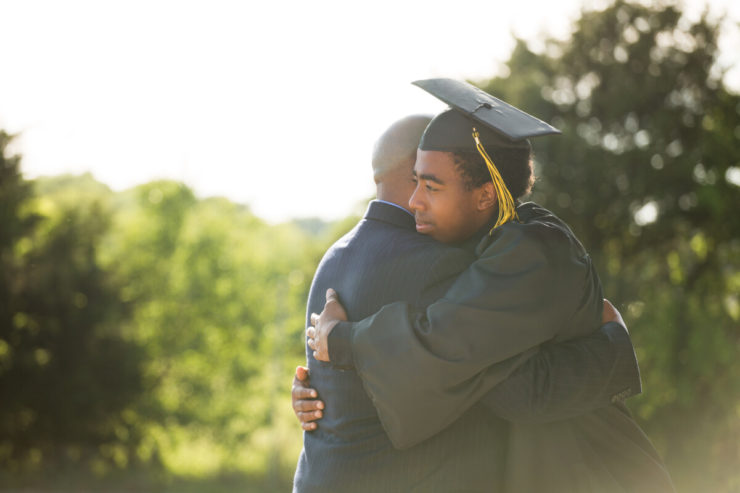 Gifts to the African Student Endowed Scholarship Fund are vital for equipping African church leaders to engage the needs of the world with the redemptive power of the gospel and the life-changing truth of Scripture. In parts of Africa, a tumultuous history and frequent civil unrest has led to political and economic instability, increased populations with AIDS, and areas of extreme poverty. As a result, many students from Africa arrive with few material possessions and little financial backing. Their experience, however, inspires them to want to learn and grow as Christian leaders so they can make a difference in their home countries. Denver Seminary seeks to provide these students with significant scholarship assistance, while financial support from churches and others often covers room and board. Your contributions help us to meet the financial need of these young leaders who desire to attend seminary.
"In Christ, the issues of ethnicity are demolished. Jesus is the basis of unity for all believers."

– Denver Seminary graduate
Recipients must be full-time international students;
Priority will be given to qualified students from Africa. If there are no qualified students from Africa at the time of distribution of the funds, a full-time international student from another country may qualify as a recipient at the discretion of the Financial Aid Committee;
Recipients must demonstrate financial need and be in good academic standing;
Recipients must be committed to pursuing a career of full-time ministry in their home country upon graduation;
Recipients must complete a one-page essay that discusses their calling to return to full-time ministry in their home country and their commitment to pursue this calling upon graduation;
Scholarships may be renewed each year until the recipients graduate, as long as the recipients meets the above criteria and the degree is completed within the time period stated in the catalog.
Give Now