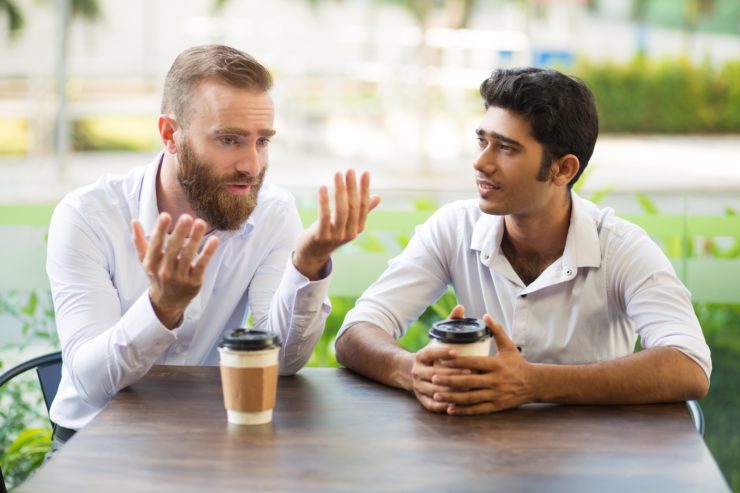 Some of the most powerful learning occurs through trusted relationships. Embracing this idea, Denver Seminary's Training and Mentoring Program is an integral part of each student's education. Training and Mentoring is designed to ensure that our students leave seminary with a greater capacity to discern, develop, and manage their own personal and professional experiences.
Training and Mentoring at Denver Seminary is an educational process in which all of our students – online and on-campus – are provided the opportunity to hone the skills of adult learning, learn how to discern personalized learning goals, develop a learning experience around their goals, and manage their own learning. We recognize this is a lot to ask of students who are juggling education with family, jobs, and ministries of their own. That's how confident we are that this experience provides them with the character and professional skills they need as they work to engage the needs of the world with the redemptive power of the gospel and the life-changing truth of Scripture.
Since 1996, our unique Training and Mentoring curriculum has been a central feature of our programs, and our graduates often say it is one of the most valuable aspects of their time at seminary. In addition, mentoring has helped form the foundation of the Seminary's culture, enhancing the personal and professional growth of our faculty and staff, as well as our students.
---
Make a Donation
Denver Seminary is recognized for our unique Training and Mentoring experience because it produces graduates that stand out in a crowd. An investment in our Training and Mentoring Program helps support our vision for providing transformative mentorship opportunities for every student.
---
"Through the unique coursework that was offered in TM, I was able to take my passion for abstract painting, and transform it into a real calling for a prison arts ministry. And through that process, I discovered that underneath each new character and skill formation was an invitation to help others draw closer to God through Christ-centered spiritually creative exercises."

– Justin Reddick, MDiv student
Give Now