The Grounds Institute of Public Ethics Monograph Series was launched by the institute to address key issues. Although we know that there are many ethical issues that deserve attention at any given time, the Institute has chosen to focus on a single theme each year. There are currently nine books in the series, the most recent one being Confronting the Legacy of Racism: The Challenge to Christian Faith.
Monograph Series 9: Confronting the Legacy of Racism: The Challenge to Christian Faith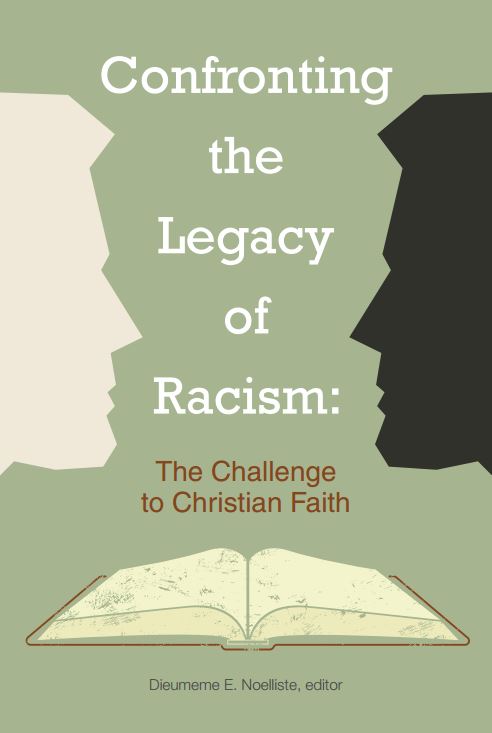 Available for download as a pdf
In pursuit of its mission of equipping Christians to be salt and light in the world, the Vernon Grounds Institute of Public Ethics is pleased to release its ninth monograph entitled Confronting the Legacy of Racism: The Challenge to Christian Faith. Produced at a time when racial tensions seem to reach a hazardous boiling point, this book "challenges Christians to face the nagging legacy of racism head-on", and provides "insightful suggestions as to how this can be done in the various spheres of life".
Monograph Series 8: Exploring the Bases and Ethical Implications of Capital Punishment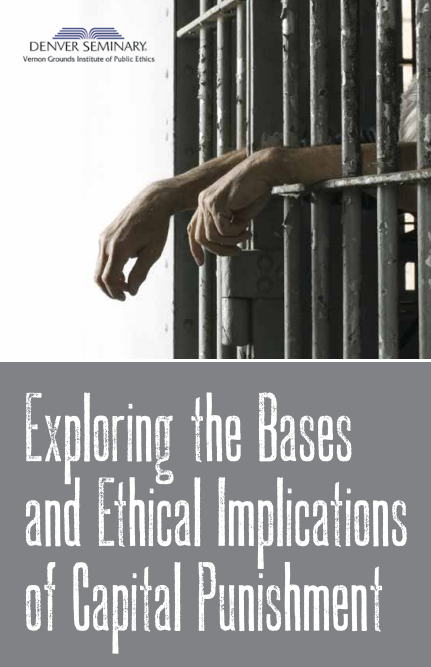 Available for download as a pdf
Monograph Series 7: Human Flourishing Through Economic Discipleship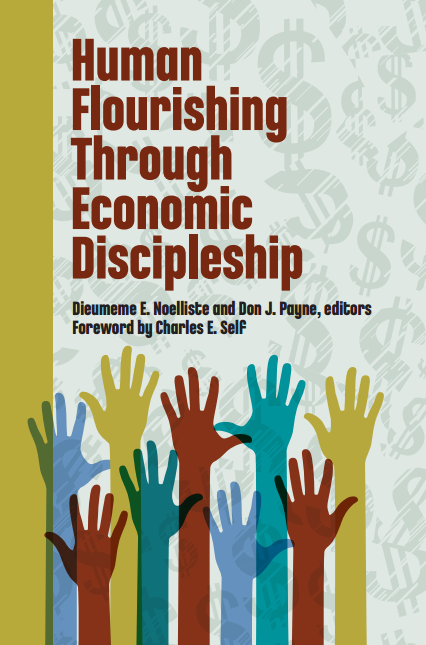 Available for download as a pdf
If the economic sphere is so central to human life and welfare, it most certainly deserves to be the object of serious reflection on the part of all who are concerned about human life and well-being. This monograph unveils insights concerning economics and discipleship that create a potentially transformative biblical mosaic.
Monograph Series 6: Children and Poverty
Available for download as a pdf
Jesus said, "Let the little children come to me, and do not hinder them, for the kingdom of heaven belongs to such as these." [Matthew 19:14] However, we routinely hear about child labor, child sex trafficking, children soldiers, child slavery, street children, child malnutrition and so on. Abject poverty is the evil that endangers (and often destroys) the lives of children worldwide. Tragically, more than one billion children live under this evil.
How can the Christian faith confront this horrible state of affairs? This exploration brings to the surface some of the ways we can confront this issue, for the betterment of the children of the world.
Monograph Series 5: Caring for our Father's World
Available for download as a pdf
As Christians, we believe that God is Creator. However, sustained conversation about ecological awareness has brought to the surface the unmistakable message that God's creation is in distress. Worse, environmental concerns are intimately tied to issues of poverty, health, and compassion; there is a direct connection between poverty and environmental degradation. It is often hard to address one without the other.
In the midst of the conversation, what question should we be asking? How about this: "What does God want?"
You may be surprised by how much the Bible says about creation care. This small volume will help you think critically on how to honor God by fulfilling a stewardship role on this earth. You will be stretched with fresh insights and will delight in the depth of teaching.
Monograph Series 4: Thinking Christianly About Immigration

Available for download as a pdf
Since the beginning of human history, people have been on the move. Over the last few decades the global community has experienced migrations on an unheard of scale. Today, however, the sheer size of the movement of diverse peoples worldwide has generated unique socioeconomic, political, and ethnic challenges. The topic here is the thorny issue of immigration. In a world of 200 million migrants, what does it mean to be a Christian?
Individual Christians, and the Christian church as a whole, need to ground their view on this controversial issue in the Scriptures, theology, and church history. This volume will serve as a helpful tool to those who seek a solid Christian orientation and moral compass on this crucial issue of immigration.
Monograph Series 3: Justice and Health Care

Available for download as a pdf
This publication presents an effort to engage the healthcare debate from a clearly biblical perspective from three uniquely qualified authors who are deeply concerned about the state of the needy and uninsured in this country. It is abundantly clear that the authors believe that healthcare should not be left at the level of an interesting debate issue; it raises a moral imperative to respond on behalf of those who cannot receive proper medical attention and, therefore, cannot experience the fullness of their humanity.
Monograph Series 2: Christians and Political Engagement

Available for download as a pdf
This publication begins a new development in the series and is a product of reflection generated by the Institute itself. For its first year of operation, the decision was made to concentrate on issues pertaining to Christian faith and politics. The concern was to explore the way in which Christian faith might be able to prompt politics to greater conformity to God's will for life in community. In one way or another, this note is sounded throughout the book.
Monograph Series 1: Evangelicalism and Social Responsibility


Available for download as a pdf
The first of the Monograph Series, this booklet is a paper that was presented at the Evangelicals in Social Action Peace Witness Seminar at Eastern Mennonite College in 1967 by Dr. Vernon Grounds. It was published in 1969 by Herald Press in the Focal Pamphlet Series and is reissued here with their kind permission. In several ways it betrays the context of that time period. The international problems (communism and the Cold War) and lifestyle challenges (mixed bathing, card playing) are not those of today. But even if some things here reflect an earlier era, the central message of these pages remain foundational and the biblical passages it quotes eternally relevant.