Crossfit. Yoga. Hip-Hop.
Over the last decade, researchers have tracked a rapid increase among Americans who claim no religious affiliation. In the last five years alone, the unaffiliated—popularly known as "the nones"—have increased from just over 15% to 20% of all U.S. adults. This decline in religiosity is most marked among Millennials, young adults born between the early 1980s and the late 1990s. Yet, this decline in religious affiliation has not made Americans less spiritual—we are simply seeking spirituality in places other than the local church. From the rise of social-physical events such as Crossfit and Color Runs to the proliferation of hip-hop, young adults are seeking meaning and transcendence in unlikely places.
Where can the Millennial Nones be found in the Denver area? How can churches in the Denver area call out to them, inviting them into life-giving relationships? This is the focus and the mission of Denver Seminary's arm of the Lily Endowment's Young Adult Initiative (formerly known as the Kaleo Project).
Over the past three years, 13 churches successfully navigated innovative ways to minister to young adults through this program. As is the final year of the study, the Young Adult Initiative is working diligently to disseminate research. One of the mediums for achieving this goal has been through the Christian Curious Radio Show and Podcast, which is a show dedicated to discussing issues pertinent to ministering to young adults.
---
Young Adult Initiative Churches
This fall, seventeen churches from across the Denver metro area were selected for the project. The awarded Young Adult Initiative churches are:
Lighthouse Church
New Life Community Church
Wellspring Littleton
Deer Creek Church
Mission Hills Church
Parker Evangelical Presbyterian Church
---
Who's Who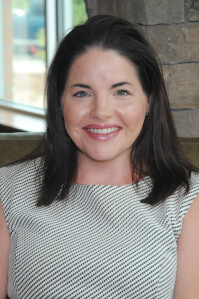 Halee Gray Scott, PhD, Director of the Young Adult Initiative
Halee is a former "None," passionate about learning how to reach those who are, like she once was, in spiritual darkness. Halee is an author and social researcher who focuses on issues related to leadership and spiritual formation. Her writing has appeared in Christianity Today, The Washington Post, Christian Education Journal, Real Clear Religion, Relevant, and Books and Culture. Her book, Dare Mighty Things: Mapping the Challenges of Leadership for Christian Women (Zondervan, 2014) explores the challenges facing female Christian leaders in ministry. As an international speaker and consultant, Halee helps ministries and Christian organizations equip women for ministry. She is currently at work on a book to communicate the findings of the Young Adult Initiative and the state of Young Adult Ministry in a post-Christian culture In her spare time, she loves to run and to bake bread. She lives in Littleton, CO, with her husband, Paul, and their two daughters, Ellie and Viv. Soli deo gloria.
---
Young Adult Initiative Resources
Other Resources
Smith, Christian, and Patricia Snell. (2009). Souls in Transition: The religious and spiritual lives of emerging adults. New York: Oxford University Press.
Dean, Kenda Creasy. (2010). Almost Christian: What the faith of our teenagers is telling the American Church. New York, New York: Oxford University Press.
Drescher, Elizabeth. (2016). Choosing our religion: The spiritual lives of America's nones. New York, New York: Oxford University Press.
Barna. (2014). Designing worship spaces with Millennials in mind. Accessed March 16, 2017. https://www.barna.com/research/designing-worship-spaces-with-millennials-in-mind/
Rainer, Thom S., and Jess. W. Rainier. (2011). The millennials: Connecting to American's largest generation. Nashville, TN: B & H Publishing Group.
Thurston, Angie, & Casper Ter Kuile. How we gather. (Producers). Accessed April 21, 2017. https://caspertk.files.wordpress.com/2015/04/how-we-gather.pdf
White, James E. (2014). The rise of the nones: Understanding and reaching the religiously unaffiliated. Grand Rapids: Baker Books.
White, James E. (2017). Meet generation z: Understanding and reaching the new post-Christian world. Grand Rapids: Baker Books.
Blomberg, Craig, & Elizabeth Nesbit. (2016). Effective generational ministry: Biblical and practical insights for transforming church communities. Grand Rapids, MI: Baker.
Crouch, Andy. (2013). Culture making: Recovering our creative calling. Downer's Grove, IL: IVP Books.
Eliot, T.S. (1977). Christianity and culture. Orlando, FL: Harcourt.
Fitch, David. (2016). Faithful presence: Seven disciplines that shape the church for mission. Downer's Grove, IL: IVP.
Hunter, James Davidson. (2010). To change the world: The irony, tragedy, and possibility of Christianity in the late modern world. New York: Oxford University Press.
Keller, Timothy. (2016). Loving the city: Doing balanced, gospel-centered ministry in your city. Grand Rapids, MI: Zondervan.