We are excited to partner with Hillside Christian Church to offer classes at their West campus in Amarillo, Texas.
Our West Texas Address
Hillside Christian Church
6100 Soncy
Amarillo, Texas 79119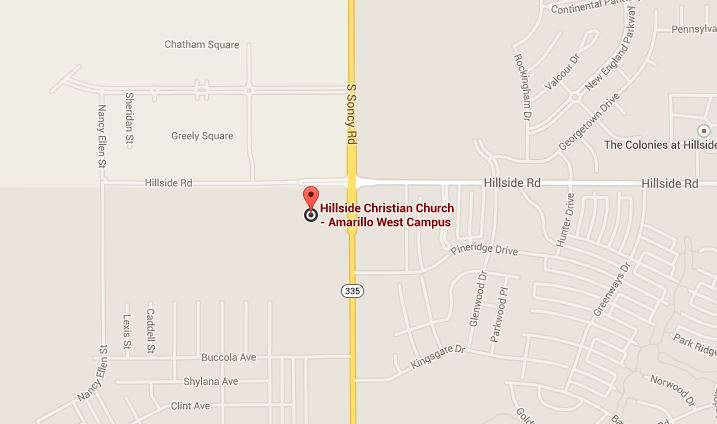 Personalized Directions
For detailed directions from your specific location, we encourage you to visit Google Maps.
Learn more about our West Texas extension campus!