Bavinck: A Critical Biography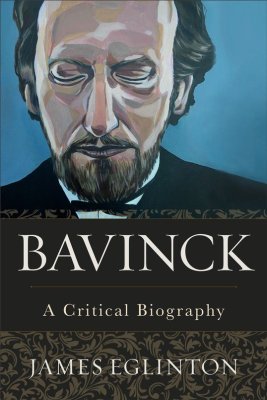 Eglinton, James. Bavinck: A Critical Biography. Grand Rapids: Baker Academic, 2020. 480pp. Hardcover, $32.76. ISBN 978-1540961358.
James Eglinton's recent biography is worthy of the late-nineteenth century Dutch theologian, Herman Bavinck. Relying heavily on Bavinck's own diary entries and contemporary journalistic accounts, Eglinton walks the reader through Bavinck's personal life, teaching career, and theological writings. It is a successful retelling of Bavinck's life that makes sense of his efforts to read modernity and Reformed theology in light of one another.
Bavinck was born on the border between the Netherlands and Germany in 1854. The Secessionist church he was raised in sought a return to personal piety and Biblicism largely lost in the mainstream Dutch Reformed Church. To the dismay of many within his church, he chose to attend the secular Leiden University. There, he studied theology as a "science" rather than a vocation. Following his studies, Bavinck spent only one year in fulltime ministry before dedicating his life to academics.
Still, Bavinck remained deeply committed to the church of his youth and eventually taught at the training school for Secessionist pastors in Kampen. And while his time at Kampen's training school was personally and professionally rewarding, Bavinck always kept his eyes on the work coming out of the secular academy. But as he sought to claim the fruits of modernity for the church, much of his denomination remained wary of the secularizing universities. At the turn-of-the-century, when atheism and pietism were in an arms race against one another, Bavinck was the rare figure who simultaneously embraced the secular academy and the literal truth of Scripture.
Bavinck's commitment to the truths that could be gleaned from the secular university put him at odds with much of his own denomination. While much of the pietistic, Secessionist community wanted its schools to remain focused on the internal life of the church, Bavinck advocated for Christian education that looked outward and grappled with all the sciences. These intradenominational differences eventually drove Bavinck from the training school to the Free University in Amsterdam, the brainchild of the future Dutch Prime Minister and Reformed-giant, Abraham Kuyper. At the Free University, where he spent the rest of his career, he found the rare context in which Christianity and science embraced one another.
Still, these years of conflict were Bavinck's most productive. Bavinck produced his four-volume Reformed Dogmatics, still widely regarded as one of the greatest theological handbooks for reformed laymen, pastors, and scholars today. And he spent almost a decade in Dutch parliament, becoming one of the leading voices for state funding of all schools, regardless of religious affiliation (a policy still carried on in the Netherlands today).
Past Bavinck biographers have suggested that Bavinck's commitment to both orthodox Christianity and the tenets of modernity was, at best, inconsistent. But Eglinton contextualizes and theologizes these dual commitments. Looking at Bavinck's upbringing, Eglinton emphasizes that Bavinck's embrace of modernity flowed from his Reformed theology. Throughout his life, Bavinck remained committed to orthodox Christianity, and the tenets of Calvinism specifically. And his belief in God's sovereignty led him to insist that all of creation was God's to claim, even the lessons of the secular academy. In Bavinck's vision, Christians needed to reclaim these secularized truths for the church, even when that task seemed impossible. Beyond Bavinck's theological drive to grapple with modernity, he was practical. He believed the fruits of modernity were going to inevitably pervade the university and, eventually, the church. Best to address these issues proactively than let them simply permeate the church. Spiritually, his Reformed commitments drew him to modernity. Practically, he was a realist.
This biography about a late-nineteenth century theologian resonates with its early-twenty first century readers. But Bavinck's contemporary significance does not come through heavy-handed suggestions by Eglinton. His life and works transcend historical contingency. We can see ourselves in the faithful Christian grappling with the implications of modernity. We understand standing at odds with our own churches over difficult questions of practice and doctrine. We know the difficulty of sorting out how much the state should interact with the church. And we can appreciate the struggle to engaged with society without sacrificing what is truly essential about the Christian faith. (In reading Eglinton's biography, I could hear members from my own small church back home warning me not to lose my faith at Yale Divinity School.) Eglinton's biography is necessary reading for church historians, theologians, and pastors alike. It will quickly become essential pre-reading for any hoping to undertake Bavinck's Reformed Dogmatics.
Ben Gibson, JD
December 2020