Calvin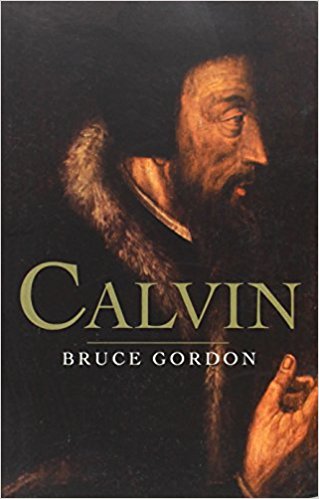 A Denver Journal Book Review by Denver Seminary Professor of Applied Theology and Biblical Preaching Scott Wenig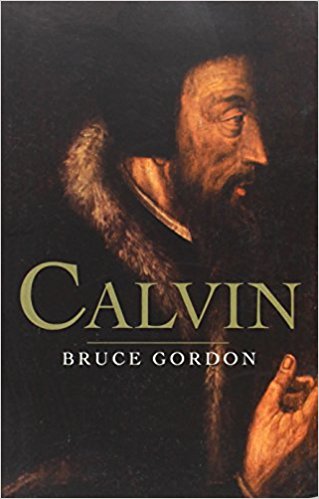 Bruce Gordon. Calvin. New Haven: Yale University Press, 2009. 398 pp. $22.65 paperback. ISBN: 978-0-300-12076-9.
He grew up…like a tender shoot,
and like a root out of dry ground.
He had no beauty or majesty to attract us to him,
nothing in his appearance that we should desire him.
He was despised and rejected…
a man of suffering, and familiar with pain.
Like one from whom people hide their faces
he was despised and…[many]…held him in low esteem.
This edited selection from Isaiah 53 could, in some ways, be applied to many of the Lord's servants through the centuries. But it may surprise readers of The Denver Journal to learn that it definitely describes the life and ministry of John Calvin. As Bruce Gordon, professor of Ecclesiastical History at Yale Divinity School, points out time and again in his magisterial biography, Calvin, the life of the great Reformation scholar, pastor and teacher resembled that of the LORD he served in some uncanny ways. Born into the tumultuous era of Early Modern France (1509), Calvin's life became synonymous with suffering, pain, sorrow, and loss. He was consistently opposed by religious and political enemies, viciously hated by Roman Catholics and certain inhabitants of Geneva, challenged by the city council of his adopted city, and dogged by ill health much of his life. Yet despite those obstacles, he became one of that century's most formidable writers, preachers, and theologians whose legacy is still felt half a millennium later.
When most people, Christian or not, who have some familiarity with Calvin hear his name, their thoughts often move towards the doctrine of predestination. He certainly held to that controversial belief and actively promoted it through his writings and teachings until his death. Yet that was a small part of his contribution to the church's theology and it pales in comparison to his many other achievements. Author of the immeasurable Institutes of the Christian Religion, commentaries on most every book of the bible, catechisms, and thousands of sermons, Calvin changed Christian history through his homiletical and theological work. He was most notably a teacher of the Bible who sought with all his intellectual might and pastoral acumen to make it relevant to his time and place, specifically the city of Geneva from 1541 to his death in 1564. As he so cogently noted on his deathbed about the lectures on Jeremiah he had recently given…
And if Jeremiah himself were now alive on earth, he would, if I am not deceived, add his recommendation for he would acknowledge that his prophecies have been explained by me honestly and reverently. Further, that they have been usefully accommodated to present circumstances. (Calvin, p. 330)
As professor Gordon notes, "This, summed up in two sentences, was Calvin on the nature and substance of his life's work…" (Ibid, p. 330)
But the great reformer did far more than just teach. He was an active pastoral leader, ministering to his flock in Geneva to help them move towards godliness and ultimately, heaven. Moreover, as Gordon documents time and again, Calvin played an extremely prominent role as a networker among various strands of Protestants in Switzerland, Germany, and France. It is in this role that his relational side stands out in a surprisingly clear way. Prominent supporters of Calvin as well as his detractors have often complained that while his teaching was clear, we know little or nothing of the man himself. Gordon's biography goes far to dispel this perception. In his relationships with figures as diverse as Bucer, Melanchthon, Bullinger, and Farel, as well as by his innumerable trips to various parts of Europe to promote reform, Calvin's humanity shines forth. He was far more engaging in social settings and accommodating on differing theological views than prior studies have noted. Certainly he was no Luther when it came to filling a room but then who could compete with a personality as big as that? Yet within numerous Protestant circles both inside and outside of Geneva, Calvin was revered by others and more often than not he towered over them by the sheer power of his intellect.
This biography not only gives us a fuller picture of Calvin but one of its many strengths is that it places him squarely in the volatile, dangerous, and revolutionary era of Early Modern Europe. This was a time of ongoing conflict between various princes, such as Francis I of France and the Holy Roman Emperor, Charles V, leading to what seemed like interminable warfare on the continent. The papacy was utterly determined to stamp out Protestantism and cities like Geneva were ever insecure both politically and economically. Moreover, Protestant refugees from Catholic lands streamed across the borders, filling towns and cities with newcomers who spoke different languages and threatened to take local jobs. This was Calvin's world and he lived with all the stresses and strains that came with it. Those ongoing problems eventually took their toll on Calvin's health and Gordon makes the reader feel the pangs of his suffering in a world with limited medical care and no drugs.
Yet despite political pressures, doctrinal fractures among various Protestant factions, challenges from opponents inside Geneva and ongoing ill health, Calvin courageously soldiered on for the cause of reform. Particularly after the death of his beloved wife, Idelette, in the spring of 1549, Calvin focused his vast intellect, teaching skills, and pastoral concerns on making Geneva into something of a Christian city. This was never wholly successful; given the sinfulness of humanity how could it be? But by his death in 1564 Calvin had accomplished much and Geneva had become one of the leading centers of the Reformation.
There is much to commend in this outstanding work of historical scholarship. Professor Gordon's research is impeccable and his skill with the sources, the differing historical and cultural contexts and the various personalities who comprised the larger world of which Calvin was a part are enviable. I have now read at least four biographies of the great reformer and this is by far and away the best of the lot because it was here that I finally got to know the man and his world. My guess is that it will now serve as the standard for at least a generation, if not two. My encouragement for any who might stumble upon this review is to grab this book and learn more about a great man who both achieved much and suffered much in his ministry for the cause of Christ.
Scott A. Wenig, PhD
Professor of Applied Theology
Haddon Robinson Chair of Biblical Preaching
Denver Seminary
August 2017