Recent Book Publications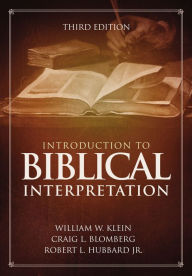 Introduction to Biblical Interpretation, 3rd ed. Co-authored with Craig L. Blomberg and Robert Hubbard, Jr. Grand Rapids: Zondervan, 2017.
ISBN: 978-0310524175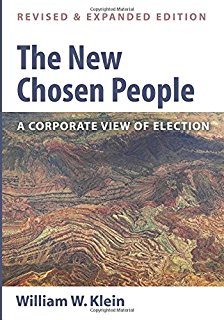 The New Chosen People: A Corporate View of Election, revised and expanded edition. Eugene, OR: Wipf and Stock, 2015.
ISBN: 978-1498209342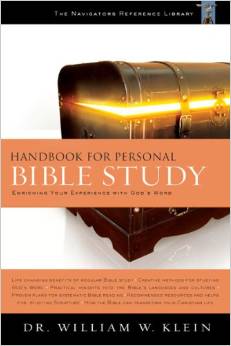 Handbook for Personal Bible Study. Colorado Springs: NavPress, 2008.
ISBN: 978-1600061172
Become What You Are. Spiritual Formation According to the Sermon on the Mount. Downers Grove, IL: InterVarsity, 2006.
ISBN: 978-0830856091
"Ephesians." In Expositor's Bible Commentary. Ed. T. Longman, III and D. E. Garland. Grand Rapids: Zondervan, 2006.
ISBN: 978-0310235033
Full Publication List
Books Authored, Co-Authored, and Co-Edited
Introduction to Biblical Interpretation, 3rd. ed. Co-authored with Craig L. Blomberg and Robert L. Hubbard, Jr. Grand Rapids: Zondervan, 2017. A workbook and DVD course also accompanies this textbook.
The New Chosen People: A Corporate View of Election. Revised and expanded edition. Eugene, OR: Wipf and Stock, 2015.
Handbook for Personal Bible Study. Colorado Springs, CO: NavPress, 2008.
Become What You Are. Spiritual Formation According to the Sermon on the Mount. Downers Grove, IL: InterVarsity, 2006.
"Ephesians." In Expositor's Bible Commentary. Gen. ed. T. Longman, III and D. E. Garland, Vol. 12, 2nd ed. Grand Rapids: Zondervan, 2006, 19-173.
Ephesians: An Annotated Bibliography. New York: Garland Publishing, 1996.
Peer-Reviewed Scholarly Articles
"Can You Worship Anyplace? Reflections on How the New Testament Answers the Question." In Midwestern Journal of Theology 9/2. (Fall 2010): 96-121.
Notes on "Romans" and "Ephesians." In the Apologetics Study Bible. Nashville: Broadman & Holman, 2007.
"Exegetical Rigor with Hermeneutical Humility: The Calvinist-Arminian Debate and the New Testament." In New Testament Greek and Exegesis. Essays in Honor of Gerald F. Hawthorne, ed. A.M. Donaldson and T.B. Sailors. Grand Rapids: Eerdmans, 2003, pp. 23-36.
"Evangelical Hermeneutics." In Initiation into Theology. Ed. Adrio König. Pretoria, South Africa: J. L. Van Schaik, 1998.
"Reading Ephesians: The Glory of Christ in the Church," Southwestern Journal of Theology 39/1 (Fall, 1996), pp. 14-19.
"The Sermon at Nazareth (Luke 4:14-22)." In Christian Freedom: Essays in Honor of Vernon C. Grounds, ed. K. W. M. Wozniak and S. J. Grenz. Lanham, MD: University Press of America, 1986.
"Noisy Gong or Acoustic Vase? A Note on 1 Corinthians 13.1." New Testament Stud­ies 32/2 (1986): 286-289.
"Paul's Use of kalein: A Proposal." Journal of the Evangelical Theological Society 27/1 (1984): 53‑64.
Other Articles
"Bless Your Persecutors." Moody Magazine 100/5 (May/June 2000), pp. 33-40.
"Think on These Things." Moody Magazine 99/1 (September/October 1998), pp. 31-34. Reprinted in The Christian Reader, July/August 1999, pp. 59-62.
"Do All Need Christ?" Moody Magazine 98/1 (September/October 1997), pp. 27-29.
"Don't Love the World (1 John 2:15-17)." Decision 38/6 (June 1997), pp. 31-35.
"Faith." The Sermon Builder 2/1 (Spring, 1993) 10.
"Behold the Man: Angry!" Moody Monthly 91/7 (March, 1991): 18-19.
"The Tale of the Tree and the Temple." Moody Monthly 85/4 (December, 1984): 92ff. [includes side-bar suggesting helps for doing narrative sermons].
"When Does Praying Become Pestering?" Moody Monthly 85/3 (November, 1984): 30ff.
Articles in The Small Group Letter (Navigators): "Mathētēs," Vol. 1/1 (April, 1984); "Präys," Vol. 1 / 2 (May, 1984); "Gonypeteō," Vol.1 / 4 (July-­Aug. 1984); "Philadelphia," Vol. 1/5 (September, 1984); "Hypokrisis," Vol. 1/6 (October, 1984); "Eusebeia," Vol. 1/7 (Nov./Dec., 1984); "Palingenesia," Vol. 1/8 (January, 1985); "Auxanō," Vol. 1/9 (February, 1985).
Dictionary & Encyclopedia Entries
"Sacred Texts: Hermeneutics." In Encyclopedia of Language & Linguistics - Second Edition, 14 volumes. Editor-in-chief, Keith Brown. Amsterdam et al.: Elsevier, 2006, Vol. 10: 723-29.
Seven articles in Dictionary of Biblical Imagery. Ed. Tremper Longman, III, et al. Downers Grove, IL: InterVarsity Press, 1998.
"Election." In Dictionary of the Later New Testament and Its Developments. Ed. R. P. Martin and P.H. Davids. Downers Grove, IL: InterVarsity Press, 1997.
"Perfect, Mature." In Dictionary of Paul and His Letters. Ed. G. Hawthorne and R. P. Martin. Downers Grove, IL: InterVarsity Press, 1993, pp. 699-701.
Eighteen articles for Nelson's Bible Dictionary. Nashville: Thomas Nelson, 1986.
Book Reviews & Other Work
Numerous book reviews in various journals including: Ashland Theological Journal, Journal of the Evangelical Theological Society, Westminster Theological Journal, Themelios, Scottish Journal of Theology, Denver Journal, The Bible Translator, et al.
Chief exegetical consultant and chairman of exegetical committee for the New Testament edition of Eugene Peterson's, The Message. Colorado Springs: NavPress, 1993.
Served as editorial consultant for several New Testament epistles in the revision of The New Century Version. Dallas: Word, 1986-87.
Produced the October, November, and December 1979 issues of "The Daily Walk," the devotional guide published by Walk Thru the Bible Ministries.