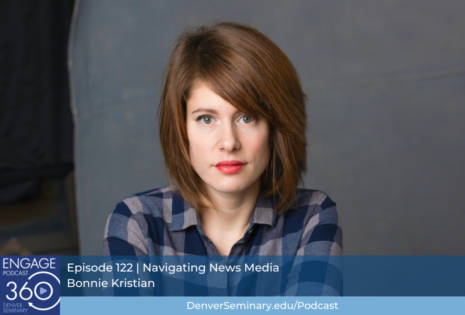 September 11, 2023 | Bonnie Kristian
With the immense volume of news outlets and platforms available, it can be easy to become overwhelmed by the deluge of content and difficult to discern which sources are trustworthy. Bonnie Kristian, the editorial director of ideas and books at Christianity Today and a journalist who has been published in The New York Times, USA Today, and CNN, delves into her book, Untrustworthy: The Knowledge Crisis Breaking Our Brains, Polluting Our Politics, and Corrupting Christian Community.
Bonnie engages the topic of healthy media consumption, characteristics of trustworthy news reporting, and the importance of limiting which and how much news content we take in. She also shares about the different meanings of the term "fake news," why conspiracy theories can be so compelling to some, and how pastors can help their churches navigate the wide variety of sources of information available.