Denver Seminary's main campus is in a prime location in the Denver Metro area. It sits just above the historic South Platte River and has spectacular views of the Rocky Mountains. A local walking/bike path that runs for miles throughout the city along rivers and green spaces. The local Light Rail is minutes away an dprovides easy access to the city, or when you choose to stay on campus, the student center, library, and coffee shop are welcoming places to relax or study.
Learn About Our Denver Campus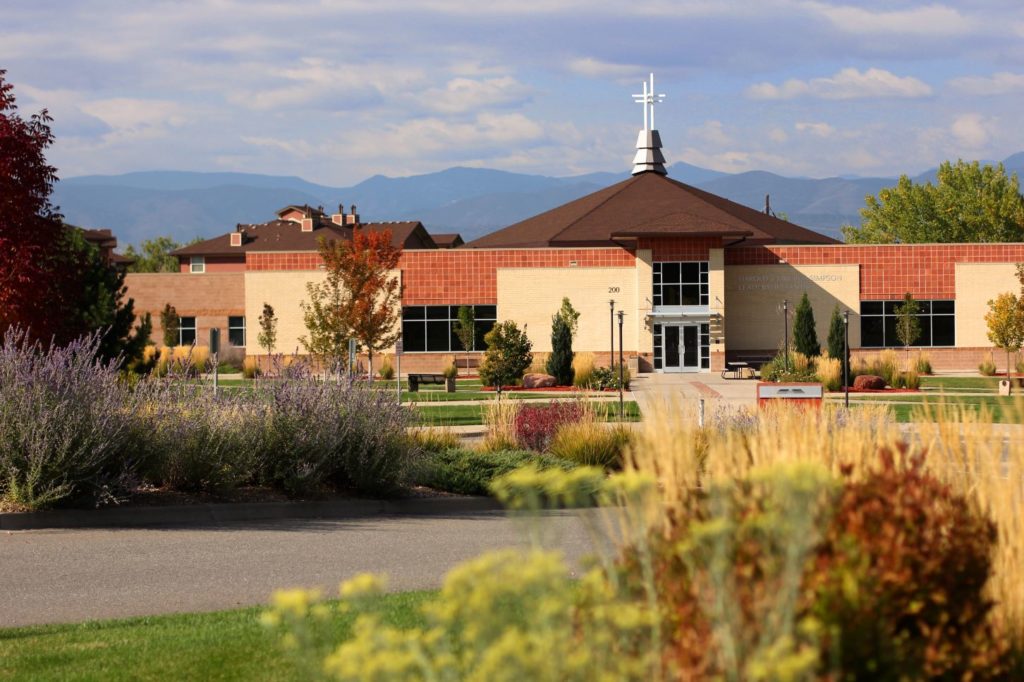 Learn Why Others Chose Denver Seminary
Directions
Our Littleton, CO campus is located in southwest metro Denver on South Santa Fe Drive, south of West Bowles/Littleton and West Church and north of West Mineral.
Our Address
Denver Seminary
6399 South Santa Fe Drive
Littleton, Colorado 80120
For detailed directions from your specific location, we encourage you to visit Google Maps.
From the South
When approaching Denver Seminary from the south, via Santa Fe, turn left at the stop light at the entrance to Hudson Gardens (approximately 2 blocks after you see the seminary). Then, at the four-way stop, turn left and follow the road two blocks until you enter the campus.
From the North
When approaching Denver Seminary from the north, make a right turn directly into the campus. The entrance is approximately 2 blocks south of the entrance to Hudson Gardens.