Students study at Denver Seminary for many reasons. Whether you are following a call to ministry, furthering your career, or exploring a personal goal, we are here to support you. Take the next step towards becoming a student at Denver Seminary.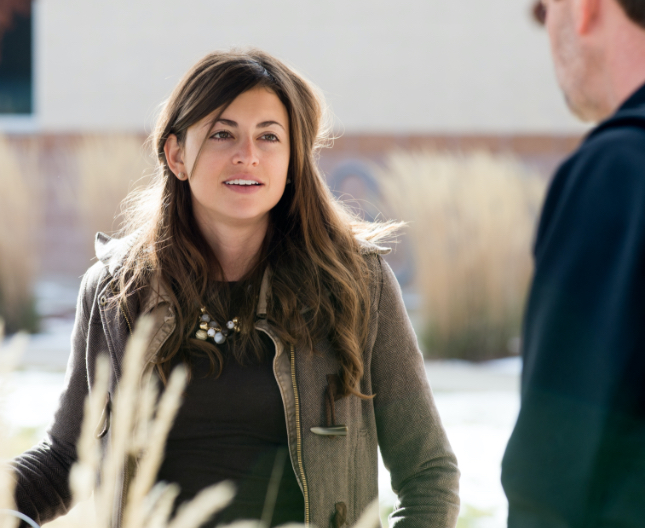 Why Study Here?
At Denver Seminary, we set you on a pathway towards fulfilling God's calling in your life with confidence. We prepare men and women to engage the needs of the world with the redemptive power of the gospel and the life-changing truth of Scripture.
What sets us apart from other seminaries is our approach to theological education. We are commited to making theological education something that engages the needs of those around us. Our students and faculty are significantly involved in the community, helping people come to the knowledge of who Christ is.
We are solidly orthodox when it comes to the great truths that have united the Church for centuries, but commited to a charitable environment for secondary issues of the faith. We aren't going to tell you what to think—we are going to help you learn how to think.
Visit Denver Seminary
---
Experience what it's like to study at Denver Seminary by visiting. During a visit, you will learn more about who we are, available programs, and visit with our admissions and financial aid teams.
Our admissions team is currently offering in-person or virtual visits of our main Denver campus. You can also explore our main campus using our virtual tour. If you're considering our Washington DC campus, register for a Preview event, currently offered in a virtual format.
Tuition & Financial Aid
Pursuing a seminary degree is an investment in your calling.
Our Financial Aid team helps you remove financial barriers so that you can pursue your calling. We provide a variety of resources to help you make decisions about how to pay for seminary. Our goal is to help you complete a degree with minimal to no debt.