"Her work has been critical and influential in the field of chaplaincy, and the transformative effects of her service will reach across the nation for decades to come."

– Dr. Mark Young, President, Denver Seminary
Purpose: The purpose of the Chaplaincy CPE Endowed Fund is to honor the impact that Rev. Dr. Jan McCormack has had on Denver Seminary by investing in the CPE Program and subsequent longevity of the program at Denver Seminary. This fund will provide a repository of resources to facilitate the advancement of the CPE program, specifically for items including but not limited to:  
Accreditation/reaccreditation and certification expenses associated with the CPE program
Ensuring that CPE continues under the accreditation of ACPE and utilizes their certified educators
CPE related conference expenses for Seminary CPE faculty and students
CPE related certified educator and/or administrative duties
CPE related supervisory educational training for current or future Seminary employees, and,
Expenses for guest speakers for CPE related events
Upon the retirement of Rev. Dr. Jan McCormack, Associate Professor and Chair of Chaplaincy and Pastoral Counseling Programs, this fund shall be renamed the Rev. Dr. Jan McCormack CPE Endowed Fund.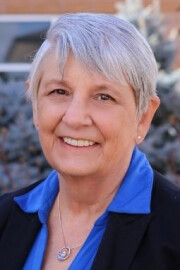 About Dr. McCormack
Dr. Janet McCormack joined the Denver Seminary faculty in 2000 and serves as chair of the Chaplaincy and Pastoral Counseling Programs and associate professor of chaplaincy and pastoral counseling. Dr. McCormack earned a DMin from Denver Seminary, a MDiv from Southeastern Baptist Theological Seminary, and a BA from Lock Haven State College. She is a graduate of the US Air Force's Air War and Air Command and Staff Colleges. Rev. McCormack is ordained, and endorsed for chaplaincy, by the American Baptist Churches, USA.
Dr. McCormack's counseling expertise is in the areas of brief therapy, crisis, trauma, and disaster work. She serves as a visiting faculty for counseling courses at the Central American Theological Seminary in Guatemala. She served as a visiting faculty for crisis response at the Southeast Asia Bible Seminary in Indonesia following the tsunami and was on the faculty of the Billy Graham Evangelistic Training Institute, training others in disaster response.
Rev. McCormack is a board-certified chaplain and former board member with the Association of Professional Chaplains (APC); she is a pastoral counselor educator with the American Association of Pastoral Counselors (AAPC); and is a certified educator and former board member with the Association for Clinical Pastoral Education (ACPE). She serves as the seminary's certified educator and as the Denver Seminary CPE center director. A life member of the Military Chaplains Association (MCA), Jan serves as their board's director of research. Dr. McCormack is a frequent presenter at professional and denominational organizations and seminars. She has contributed articles on chaplaincy and counseling topics to several journals and magazines, as well as co-authoring The Work of the Chaplain.
Give Now