Symposium for those Working with the Trafficked and Abused, June 27 & 28, Denver Seminary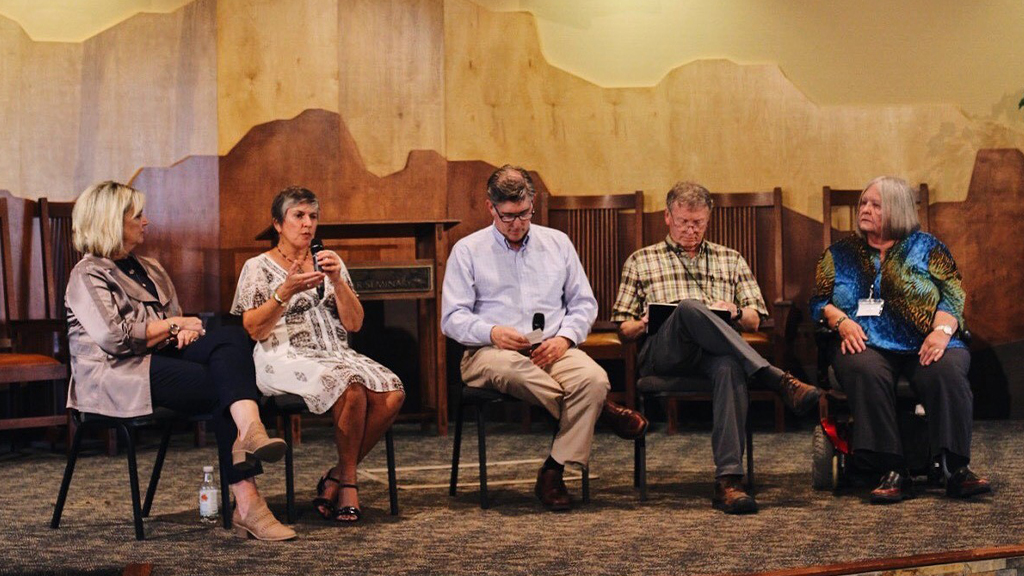 Symposium for those Working with the Trafficked and Abused, June 27 & 28, Denver Seminary
Restoring the Shattered: for those who work with people wounded by trafficking and other forms of sexual abuse
Littleton, Colo. -Pastors, ministry leaders, counselors, mental health professionals, counseling students and others who care for those wounded by sex trafficking or sexual abuse are invited to participate in the Restoring the Shattered symposium at Denver Seminary, June 27-28.
This two-day conference hosted by Denver Seminary, Deeper Walk International and Lydia Discipleship Ministries will provide best models, materials and information from leading experts in the areas of trauma and abuse. Up to 10 hours of CEUs are available for this event.
"This modern-day slavery creates broken hearts and the need to minister to those being rescued increases daily," said Timothy Jensen, executive director, Deeper Walk International. "Restoring the Shattered is a symposium for those who wish to understand the unique challenges of ministering to the deeply wounded and sexually trafficked."
Presentations include Understanding Dissociation, The Unique Challenges of Ministering to Those Who Have Been Trafficked, and Restoring the Shattered Self: The Process of Healing for Complex Trauma.
Nationally recognized keynote speakers include Dr. Heather Gingrich, an expert in complex trauma; Dr. Dan Rumberger, a licensed psychologist and health service provider who specializes in dissociation; Marcus Warner, president, Deeper Walk International; and Dr. Alaine Pakalla, founder of Lydia Discipleship Ministries.
The symposium will be from 9 a.m. -5 p.m., June 27 and 28 at Denver Seminary, 6399 S. Santa Fe Dr., Littleton, 80120. Special pricing is available for students. For a schedule of events, speaker information or to register, go to deeperwalkinternational.org/restoringtheshatteredheart/.
For more information about the symposium, contact Sharon Gipe, counseling division administrative director, at sharon.gipe@denverseminary.edu or 303-762-6954.
###
About Denver Seminary – Denver Seminary is an accredited, graduate-level school of theology in Littleton, Colorado, with extension campuses in Washington DC and West Texas, that offers a wide range of theological degrees. With enrollment of approximately 900 students representing over 50 denominations, we prepare men and women to engage the needs of the world with the redemptive power of the gospel and the life-changing truth of Scripture.
About Lydia Discipleship Ministries -Lydia Discipleship Ministries is a pioneering organization that equips churches and individuals to disciple hurting people recovering from sexual abuse, emotional shattering or other past traumas. LDM helps by training caring people to walk with them through the healing process.
About Deeper Walk International -Deeper Walk equips individuals and helps the church develop spiritually-minded, emotionally-mature, relationally connected followers of Jesus.
Contact:
Andrea Weyand, Senior Director of Communications
Phone: 303.762.6948
E-mail: andrea.weyand@denverseminary.edu
Date: June, 17 2019