Celebrate Blacks in Theology with Denver Seminary's Gala Rise to the Occasion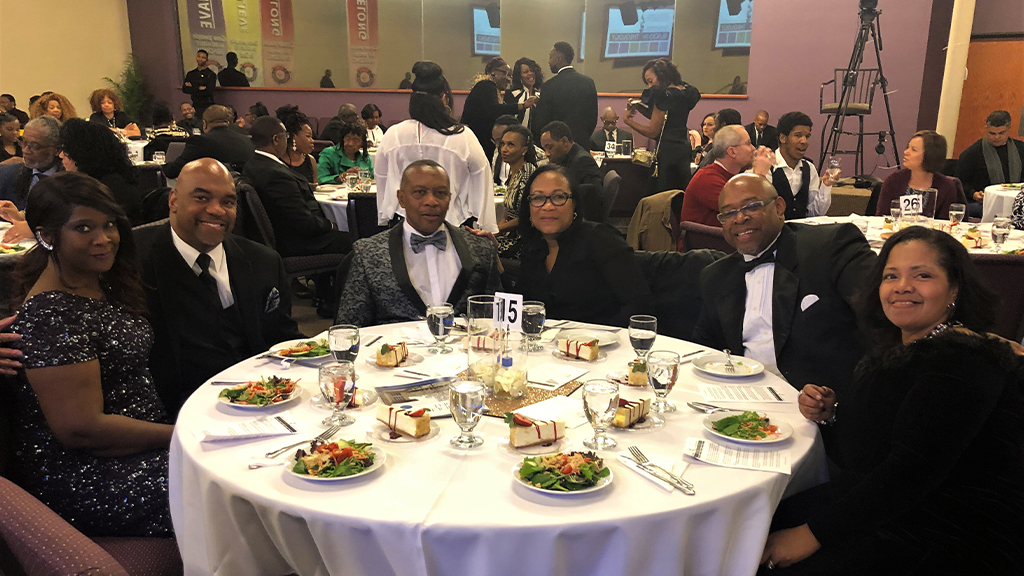 Celebrate Blacks in Theology with Denver Seminary's Gala Rise to the Occasion
The gala honors the contributions of black men and women from our past, present, and future, Feb. 7, 7 p.m. -9:30 p.m.
Littleton, Colo – During Black History Month in February, Denver Seminary and its Urban Initiative will honor the many contributions of black theologians and work to make seminary education more affordable and accessible to black students at its gala Rise to the Occasion. The celebration will be held from 7 p.m. -9:30 p.m., Fri., Feb. 7, at Restoration Christian Fellowship in Aurora.
Dr. Ralph Douglas West, founder and senior pastor of The Church without Walls is the keynote speaker. The Church without Walls began with 32 members and now embraces approximately 20,000 members. In addition, through radio, television, online, and publications, West's messages are available across the world.
West will share about how future leaders can rise to the occasion by being equipped theologically to impact their community and marketplace in ways that exceeds those of their predecessors.
"Rise to the Occasion is a reflection of the Seminary's heart for the black theologians -to honor their contributions to the past, recognize those who are currently shaping culture, and express our desire to strengthen and engage with black communities in the future," says Felix Gilbert, director of Denver Seminary's Urban Initiative and assistant professor of pastoral ministries. "It is an honor to share this work with the community and continue to make seminary education possible for more black students."
The evening will include a banquet dinner and live music performed by gospel performer Carolyn Traylor. Traylor is known as the "Texas Powerhouse" for her gutsy and expressive gospel singing. Her album Don't Wanna Be Left Behind included the popular "Nobody Can Beat God Being God" and "Better than Blessed."
Proceeds from the gala support the Black Student Fellowship Endowed Scholarship. "These gifts directly impact students, who in turn, impact our communities in the name of Christ, and ensure a diverse and vibrant seminary community in the future," says Gilbert.
Restoration Christian Fellowship is located at 15660 E. 6th Ave., Aurora, Colo., 80011. Individual tickets are $100. Sponsorships are available. For more information or to register, go to denverseminary.edu/blacksintheology/, or contact Nichelle West, community liaison for the Urban Initiative, at Nichelle.West@denverseminary.edu or by phone at 720.505.3094.
###
About Denver Seminary – Denver Seminary is an accredited, graduate-level school of theology in Littleton, Colorado, with an online Global Campus and an extension campus in Washington DC. With enrollment of approximately 900 students representing over 50 denominations, we prepare men and women to engage the needs of the world with the redemptive power of the gospel and the life-changing truth of Scripture.
About the Urban Initiative – Denver Seminary's Urban Initiative challenges leaders in Denver's urban context to grow spiritually, intellectually, and professionally in order to lead God's people in the accomplishment of His mission in the world.
Contact:
Andrea Weyand, Senior Director of Communications
Phone: 303.762.6948
E-mail: andrea.weyand@denverseminary.edu
Date: Jan. 7, 2020