Blog: Help! I'm Trapped at Home with the Person I Love! By Dr. Ron Welch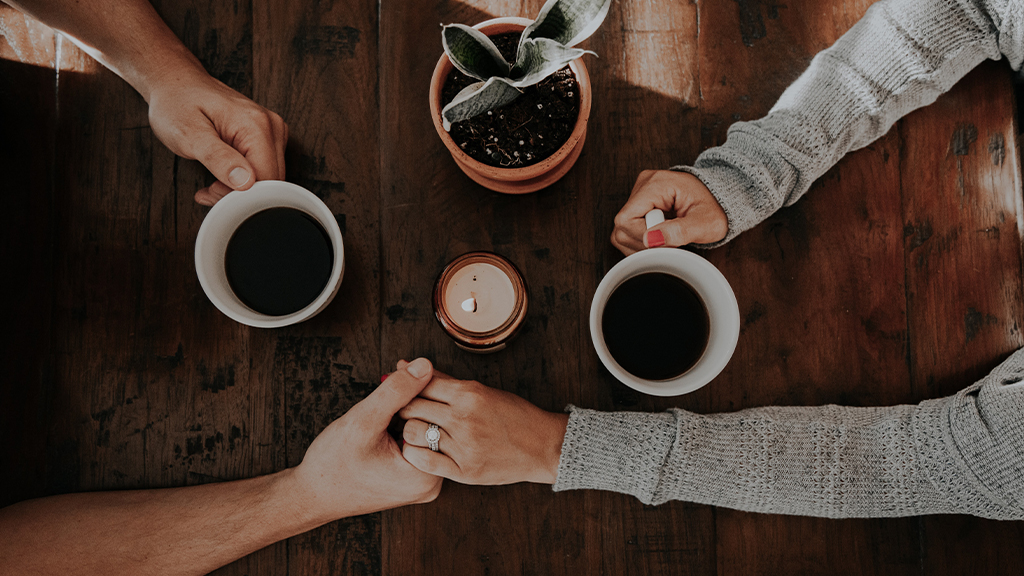 Four Choices You Can Make to Honor Your Husband or Wife during the COVID -19 Crisis
So, you always wanted to spend more time with your spouse, right? Haven't we all wanted more "quality time" for our marriages during our busy lives? Well, be careful what you ask for! The "stay at home" reality that we are all adjusting to during the virus crisis has created a new reality that has led to us having a tremendous amount of time together as families. The couples I work with as a marriage counselor (currently by telemental health) have found that spending 24 / 7 with their marital partner is a bit more than they bargained for. Conflicts are harder to walk away from, having children around constantly can be very challenging, and living, working, eating, and playing in the same space is not an easy task.
God has given us a unique opportunity in this crisis, however, to learn to love our spouses in an entirely new way. I want to suggest four specific choices you can make during this time to honor and respect your spouse and create a more intimate and trusting relationship. I believe that these choices will help you grow in love during this time of sheltering at home.
First, you can choose to be unselfish and value your spouse's needs over your own. A first step in this process is to choose to listen to your spouse before you speak. This allows you to really try to understand what challenges your husband or wife is facing in this unique situation. Ephesians 5:22-25 shows us the value of prioritizing the needs of our spouses. Maybe you need to watch the kids so your partner can take the afternoon off from that responsibility. Perhaps instead of telling your wife what you want to do today, you can ask her how you can lighten her burden. You could ask your husband what the most stressful thing he is facing that day is and offer to take it off his shoulders.
Second, you can choose to communicate well. There are several ways to do this, but I like couples to focus on what I call the "ABCs of communication". I suggest that couples communicate accurately (A) by stating specifically what you want your marital partner to know. Then, I think it works really well to communicate briefly (B) in bullet points that only state the information you want to share. You also need to communicate clearly (C) by making sure your wife or husband understood what you said -verify the message came across the way you meant it. Finally, make sure you deliver (D) the message well. A hurtful or dismissive tone of voice can completely destroy the message you wanted to deliver. I often think of the words of Paul in 1st Corinthians 13: 4-5 as a guide to how we should communicate…; "Love is patient, love is kind. It does not envy, it does not boast, it is not proud. It does not dishonor others, it is not self-seeking, it is not easily angered, it keeps no record of wrong."
Third, you can choose to handle conflicts in a manner that honors God and your spouse. Proverbs 15:18 says, "Hot tempers cause arguments, but patience brings peace." I think that during this time of increased stress, it is very important to intervene early when a discussion is becoming an argument. In my work with couples, I offer the analogy of Niagara Falls. Conflicts often occur at the edge of Niagara Falls, when it is almost impossible to get out of the barrel and avoid going over. The current is just too strong to overcome. However, if you learn to see the warning signs that a discussion is turning into an argument, you can get out of the water before it is too late. I suggest that you and your spouse each make lists of the warning signs you see in yourself and in each other. This will allow you to get out of the river long before you go over the Falls and take a time out until you can handle the situation in a more beneficial way. Remember, once you say those hurtful words, you can't take them back.
The final choice I want to recommend is that you choose to set up a routine and a rhythm that assures all the elements of your marital relationship are given the attention they deserve. I suggest setting up three types of "marriage moments" every week while this crisis continues.
"Marriage Moment #1" is a planning meeting on Sunday night before the week starts. Pull out your planners and look over the schedule for the week. Ask yourself this question -When are we going to be married this week? Where is there scheduled time for your marriage? With all the Zoom meetings and business commitments, make sure you spend this time to assure that each of your names appear in each other's schedules to reserve quality time during the week.
"Marriage Moment #2" involves "Daily Check In and Prayer" meetings. Set up a check in time every single morning for ten minutes with your husband or wife, no matter how busy you are, to check in with each other and pray together as a couple. Then agree to check in for ten minutes every night before you go to bed to talk about how the day went and pray together again. Spend at least a few minutes every night reading the Bible together. Say the things out loud that haven't been said -if one of you said or did something that was hurtful, let your spouse know. Apologize. Forgive. Just don't let it stay unspoken.
"Marriage Moment #3" is a "Stay at Home Date." Every single week, I want the two of you to set aside at least two hours that you can focus on each other, enjoy each other, and have the couple time you so desperately need. I know you have to be creative to figure out how to handle the kids if they are with you, and this time may need to occur after they have gone to bed. Be creative and trade off each week coming up with unique things to do -put a puzzle together, make bread, do yoga, or just sit outside and watch the beautiful sunset. Just make sure there is a special time every week that is only for the two of you.
I believe that if you make these four choices, the time you spend at home with your spouse will draw you closer to each other and to God. If you do this, when the crisis lifts and you return to previous routines, you will have developed new habits that will serve you well in the future.
---
For more, check out Ron Welch's latest book, 10 Choices Successful Couples Make: The Secret to Love that Lasts a Lifetime. Most books on marriage address communication and conflict as key issues, and then advise readers on how to fight fairly, since conflict is an inevitable reality and cannot be avoided.Ronasks the provocative questions:Is it? Is every marriage doomed to one conflict after another? In this book, he offers a far more positive approach to marriage, outlining10specific choices couples can make to minimize or even avoid conflict and increase joy.