In Perspective: The Place and Power of Liturgy
The word liturgy originates from a Greek term meaning "work of the people." In today's day and age, what does liturgy truly mean? How can we practice liturgy within our communities and everyday lives? Together, we will explore the richness and limitations of liturgy, as well as its intentionality and purpose. Join us as we address the mysteries and practical applications of liturgy individually and corporately.
Event Details
Date: Thursday, September 28, 2023
Time: 11:00 am – Noon (MST)
Location: Zoom
About the Panelists
Katie Gayle, Executive Pastor of Ministry, Deacon, Wellspring Church, Englewood, Colo.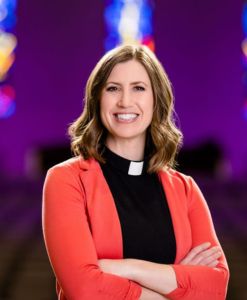 Katie Gayle has served at Wellspring Church in Englewood, Colo., since 2011, and currently serves as the executive pastor of ministry. She received her MDiv from Denver Seminary and her BA in sociology at the University of Colorado in Boulder. In 2015, Katie was ordained as an Anglican Deacon. Katie and her husband Jeff have two children, Micah (5) and Lilly (2).
Chris Hess, Director of Soul Care Initiative, Denver Seminary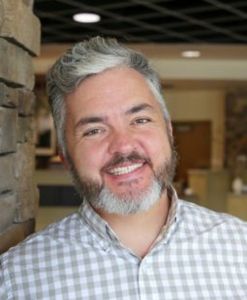 Chris Hess joined the staff of Denver Seminary as the director of the Soul Care Initiative in 2022 after nearly 17 years as a pastor of Timberline Old Town Church and Everyday Joe's Coffee House in Fort Collins.
As director of the Soul Care Initiative, Chris leads operations and partners with a team to create and curate opportunities for pastors and leaders to step out of the traffic and take a long, loving look at God (Ps. 46:10 MSG) taking a long, loving look at them. From there, all bets are off.
Chris received his training as a spiritual director through the Denver Seminary Certificate program. He graduated from Colorado State University with a bachelor's degree in technical journalism and received his certificate in pastoral ministry from Global University. His deepest gladness is his wife Jessica and their four children.
Dr. Zac Hicks, Church Planter, Pastor of Church of the Cross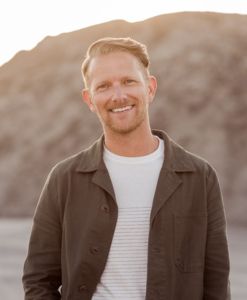 Zac Hicks holds a DMin from Knox Theological Seminary and an MDiv from Denver Seminary, and is pastor of Church of the Cross, in Birmingham, Ala., and adjunct lecturer in worship and music at Beeson Divinity School and Samford University.
He is the author of three books, including Worship by Faith Alone. Zac is also a songwriter and producer, with music available on all major streaming platforms. He is husband to Abby (Denver Seminary, MA Counseling) and father to Joel, Jesse, Brody, and Bronwyn.
About the Moderator
Dr. Scott Wenig, Professor of Applied Theology and Haddon W. Robinson Chair of Biblical Preaching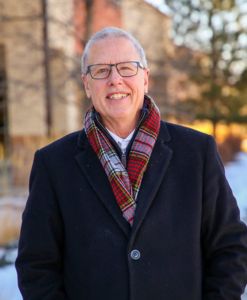 Dr. Scott Wenig serves as professor of applied theology, teaching in the areas of homiletics, church history, leadership and pastoral ministry. He holds a PhD from the University of Colorado at Boulder, an MDiv from Denver Seminary, and a BS from the University of Colorado at Denver.
Dr. Wenig was on the pastoral staff of Bear Valley Church for 16 years and the pastoral staff of Centennial Community Church for eight years, and served as the senior teaching pastor of Aspen Grove Community Church in Colorado for five years.
He has contributed to The Dictionary of Christianity in America, The Leadership Handbook for Ministry, Leadership Journal, Sixteenth Century Journal, The Journal of Anglican and Episcopal History, among others, and is the author of Straightening the Altars, a study of the English Reformation.