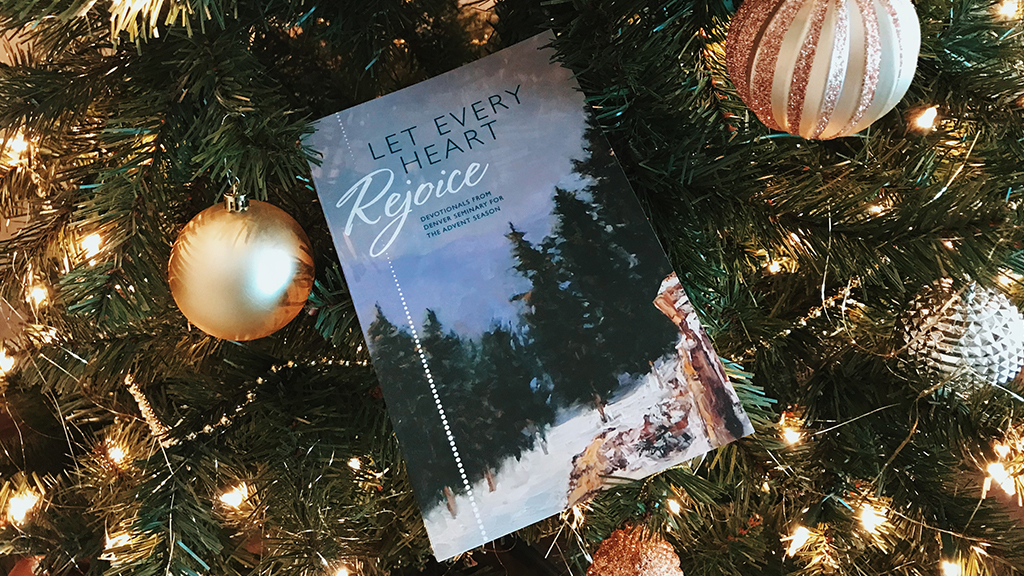 "One source of stability in the midst of upheaval and uncertainty is the memory of how our God has sustained and protected us through the year. That's why I think this year's Denver Seminary Christmas devotional is perfect for a year like 2020. It contains twenty-four carefully curated passages from the annual Christmas letters written by Dr. Vernon Grounds during his almost six decades of ministry at Denver Seminary. These selections, expertly chosen and edited by our Doctor of Ministry Director, Marshall Shelley, tell the story of God's provision, direction, and protection of the Seminary through its history. I think they will be a great encouragement to all of us this Advent season."



- Dr. Mark Young, President of Denver Seminary
Each year, Denver Seminary creates a devotional for the Advent season to be enjoyed by our community. This year's devotional, Let Every Heart Rejoice, is a special edition featuring excerpts from Christmas letters that Dr. Vernon Grounds penned over the course of 55 years. These letters offer stories, lessons, and reflections from years past that we pray are just as encouraging and instructive for modern readers. The devotional, which will walk you through each day from December 1st to the 25th, is available online.
We hope you enjoy this gift from Denver Seminary and that it is a blessing to your Advent season!