On April 22, 2022 at 8:30 am
Compelling and Credible Witness: The Church and Gender Identity
Keynote Speaker: Dr. Preston Sprinkle, co-founder and president
The Center for Faith, Sexuality, and Gender
Gender identity has become one of the most controversial and divisive issues in our society today. Debates over how gender differences should be addressed in public policy, educational practice, sports, and other areas of everyday life erupt frequently. These conversations divide families, fracture relationships, and create real harm. Sometimes they even tear apart congregations.
How we engage these conversations and those whose lives are affected by questions of gender identity directly affects the credibility of our gospel witness. How do we enter these conversations as Christians with a commitment to the truth of Scripture, genuine compassion, and a desire that all come to faith in Jesus Christ?
Join us on April 22 for:
Two keynote addresses and Q&A sessions with Dr. Preston Sprinkle, co-founder and president of the Center for Faith, Sexuality, and Gender.
An interview with Dr. Joseph Dodson, the Craig Blomberg Endowed Chair of New Testament at Denver Seminary, and Mrs. Sadie Dodson, who will discuss gender identity in children and families.
A panel discussion with Dr. Sprinkle, Dr. and Mrs. Dodson, and Dr. Julia Sadusky, about the effects and implications of gender dysphoria for individuals, families, and the broader society.
In-person guests will enjoy the full program and lunch. The shorter virtual program, which is free of charge, includes only the panel discussion and Q&A with the panelists.
Registration
In-person: 8:30 am – 1:45 pm
Virtual: 10:30 am – 11:45 am
Location
Denver Seminary
6399 South Santa Fe Dr., Littleton, CO 80120
Harold and Virginia Simpson Leadership Center
Date and Times
April 22, 2022
8:30 am – 1:45 pm | Doors open at 8:00 am
Cost
In-person event

General admission – $35
Denver Seminary Alumni – $20
Currently enrolled students – Free

Virtual event
For more information, contact Jason Woodman, Director of Public Engagement for The Gospel Initiative
08:00 | Doors open
08:30 | Opening remarks from Dr. Mark Young
08:50 | Keynote 1, Dr. Preston Sprinkle
09:30 | Q&A with Dr. Sprinkle and Dr. Young
09:45 | Interview with Dr. and Mrs. Dodson
10:15 | Break
10:30 | Panel discussion and Q&A moderated by Dr. Young with:

Dr. Preston Sprinkle
Dr. Julia Sadusky
Dr. and Mrs. Dodson

11:45 | Lunch
12:30 | Keynote 2, Dr. Preston Sprinkle
01:10 | Q&A with Dr. Sprinkle and Dr. Young
01:40 | Closing remarks from Dr. Mark Young
01:45 | Dismissal
Parking
Free parking is available for conference guests in Lot B. No parking pass is required.
Map of Parking.
COVID protocols
Denver Seminary follows the COVID guidance of the Tri-County Health Department. Masks are not required, but are welcomed and encouraged for guests who prefer to wear them. If protocols change prior to the event, we will update you.
Refreshments
Lunch will be provided with gluten and dairy free options available upon request. Food from home is also allowed into the Chapel.
Keynote Speaker
Dr. Preston Sprinkle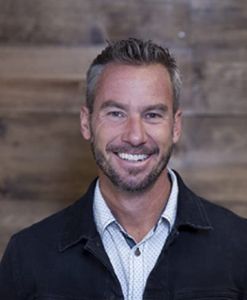 Preston Sprinkle (PhD) is an international speaker and a New York Times bestselling author, who's written a dozen books including Embodied: Transgender Identities, the Church & What the Bible has to say, and People to Be Loved: Why Homosexuality Is not just an Issue. Preston currently serves as the president of The Center for Faith, Sexuality & Gender, an organization that equips Christians to engage questions about faith, sexually and gender with theological faithfulness and courageous love. Preston also hosts the popular podcast "Theology in the Raw" and posts regularly on his YouTube channel "Preston Sprinkle."
Panelists
Dr. Joseph Dodson
Dr. Joseph (Joey) Dodson is the Craig L. Blomberg Endowed Chair of New Testament. He studied at the University of Aberdeen in Scotland and the University of Tübingen in Germany. In addition to many academic and devotional essays, he has written a number of articles for top-tier, peer review journals such as Harvard Theological Review, Novum Testamentum, the Journal for Jewish Studies, and Catholic Biblical Quarterly,. His most recent books include The Things I Want to Do: Romans 7 Revisited (forthcoming), A Little Book for New Bible Scholars with E. Randolph Richards (2017) and a co-edited volume with David E. Briones, Paul and Seneca in Dialogue (2017). Dr. Dodson's current research includes a Romans commentary in the Brill Exegetical Commentary Series and a Colossians-Philemon commentary in The Christian Standard Commentary Series.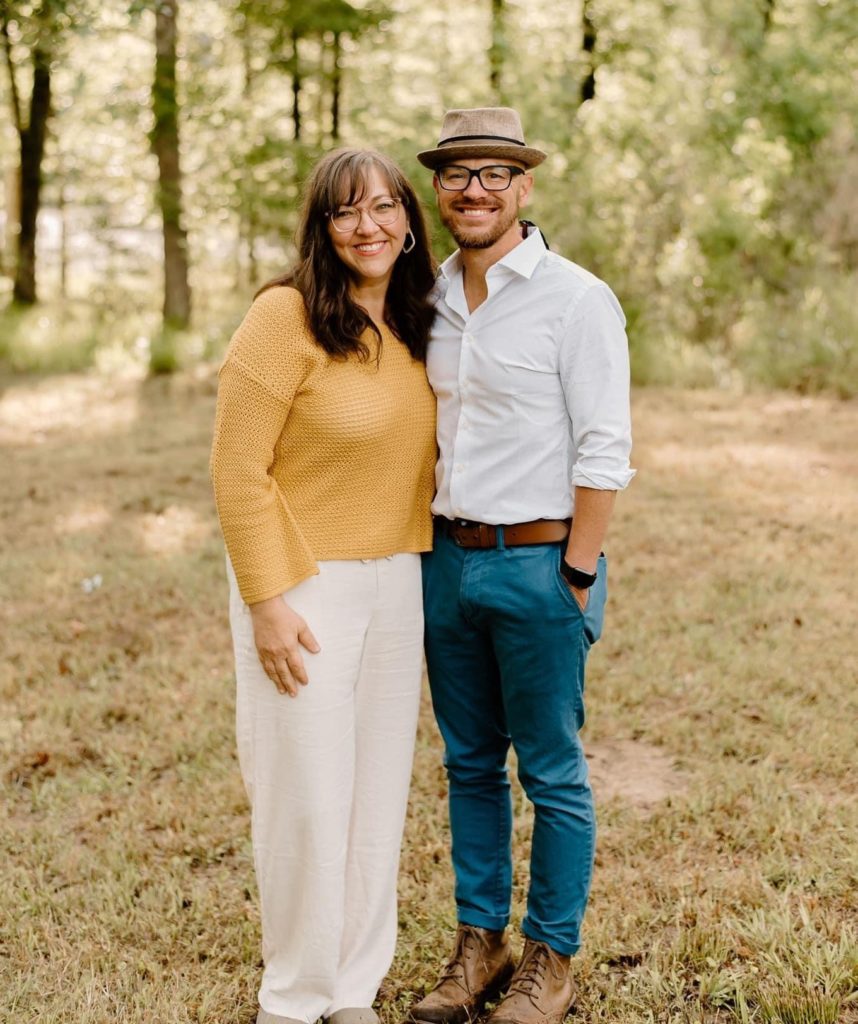 Mrs. Sadie Dodson
Mrs. Sadie Dodson is passionate about helping families and churches with foster care, adoption, trauma, gender identity, and attachment issues. She knows first-hand how taxing these experiences can be and the desperate need for support families can feel. She has over 12 years of experience providing support to families and churches in these areas.
Sadie has a master's degree in psychology with an emphasis in attachment theory and trauma. She has worked as a family and marriage therapist and volunteered as a crisis pregnancy counselor and a pastoral counselor.
In 2011 she and her husband adopted a child through the foster care system. After moving to Denver, Sadie and her husband went through training and became therapeutic foster parents for teens with complex trauma and attachment issues. Sadie is trained through Texas Christian University as a Trust-Based Relational Intervention (TBRI) practitioner. She uses this training to educate and mentor in trauma-informed parenting. Sadie currently works as a Family Care Manager for Project 1.27, where she supports and trains foster and adoptive parents. She leads trainings on grief and loss, transracial adoption, LGBTQ parenting, and trauma-informed parenting.
Dr. Julia Sadusky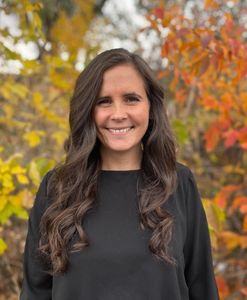 Julia Sadusky (PsyD, Regent University) is a licensed clinical psychologist and the owner of Lux Counseling and Consulting in Littleton, Colo. There she provides individual, family, couples, and group therapy for those navigating a range of concerns, with a specific focus on gender, sexuality, disordered eating, and complex trauma. She also serves as a youth and ministry educator, offering workshops and institutional consultations at the intersection of sexuality, gender, and theology. She is an advisor for the Center for Faith, Sexuality & Gender, an adjunct professor at Denver Seminary and an affiliate of the Sexual and Gender Identity Institute at Wheaton College.
Contact:
Jason Woodman, Director of Public Engagement for The Gospel Initiative, is available before, during, and after the event to answer questions.