On November 11, 2021 at 6:00 pm
In Perspective: The Emotionally Intelligent Leader
Why is emotional intelligence important for effective leadership? How does self-understanding impact team relationships and work outcomes? What tools are available to leaders to cultivate healthy teams? What does the Bible have to say about living and leading in emotionally healthy ways? The world has never more deeply needed emotionally healthy and intelligent leaders. In this panel, we'll explore how emotional intelligence can be used to improve team dynamics and work outcomes.
Event Details
Date: Thursday, November 11, 2021
Time: Panel Discussion: 6:00 PM – 7:00 PM (MST)
Audience Q & A: 7:00 PM – 8:00 PM (MST)
Location: Denver Seminary Chapel/Online via Zoom
About the Panelists
Steve Cuss
Steve Cuss is the lead pastor of Discovery Christian Church in Broomfield, Colorado. He is the author of Managing Leadership Anxiety: Yours and Theirs (2019) and hosting the Managing Leadership Anxiety podcast. He also teaches leadership development classes and conducts self-awareness seminars in the United States and internationally. Steve, his wife, Lisa, and two sons and a daughter live in Broomfield, Colorado.
Dr. Glenn Packiam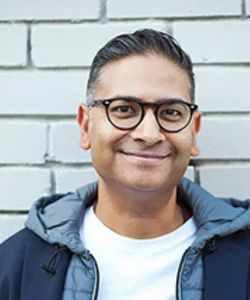 Glenn Packiam is an Associate Senior Pastor at New Life Church in Colorado Springs, Colorado, and the lead pastor of New Life Downtown, one of the seven congregations of New Life Church. He is the author of Worship and the World to Come (2020), Blessed Broken Given: How Your Story Becomes Sacred in the Hands of Jesus (2019) and more. He holds a Doctorate in Theology and Ministry from Durham University in the UK. He also holds BA in Theological/Historical Studies and Masters in Management from Oral Roberts University, and a Graduate Certificate in Theology from Fuller Theological Seminary. Glenn, his wife, Holly, their four children are enjoying life in the shadow of the mighty Rocky Mountains.
About the Moderator
Dr. Angie Ward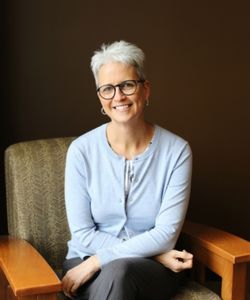 Angie Ward has over 30 years of leadership and teaching experience in church, parachurch, and Christian higher education ministry. She is the author of I Am a Leader: When Women Discover the Joy of Their Calling (2020, NavPress) and general editor of the "Kingdom Conversations" series, also with NavPress. She is a sought-after teacher and speaker and an award-winning contributor to Christianity Today leadership publications. A 1996 graduate of Denver Seminary (M.A., Educational Ministries & Administration), Angie earned her Ph.D. in Ministry Leadership from The Southern Baptist Theological Seminary.