On November 21, 2022 at 7:00 pm
Should a Christian Be an Environmentalist?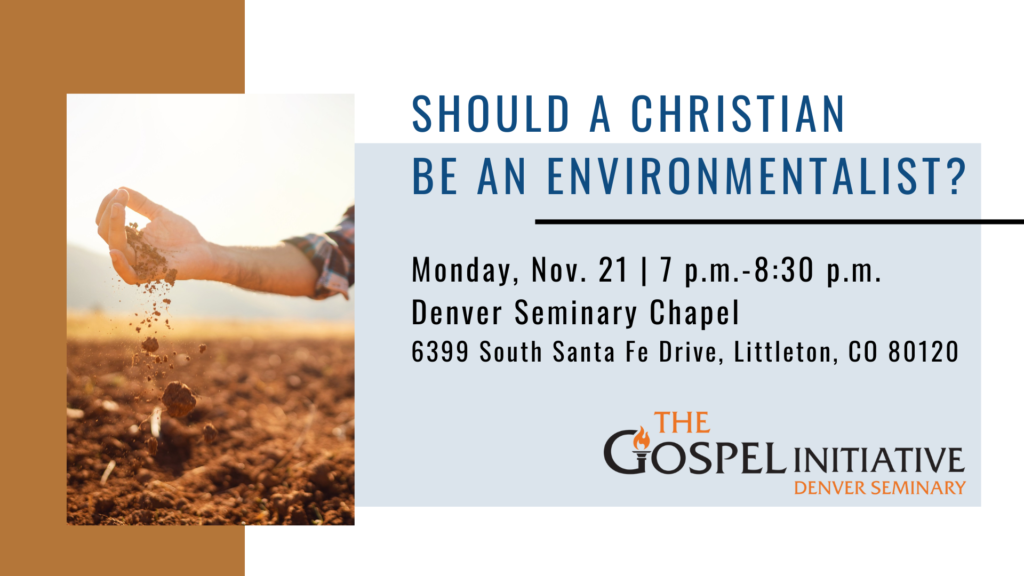 The briefest perusal of the US news cycle makes it clear that environmental stewardship is an important and relevant topic about which our neighbors (both locally and globally) care deeply. But it is also a topic regarding which the Church is largely paralyzed. This lecture will offer reasons for this situation within the Christian community and explore creation care from a biblical perspective.
Offering an overview of the biblical witness from Eden to the New Jerusalem, this lecture will investigate issues such as sustainable agriculture, humane animal husbandry, environmental terrorism, and the link between the "widow and the orphan" and degraded lands. The objective is to ask and answer the question "Should a Christian be an Environmentalist?" via the Bible's witness of God's original and ongoing intentions for humanity's relationship with creation.
Event Details
Date: Monday, November 21
Time: 7:00 PM – 8:30 PM
Location: Denver Seminary Chapel
Cost: Free
Registration required; no virtual program
Event Speaker
Dr. Sandra Richter, PhD
The Robert H. Gundry Chair of Biblical Studies, Westmont College, Santa Barbara, California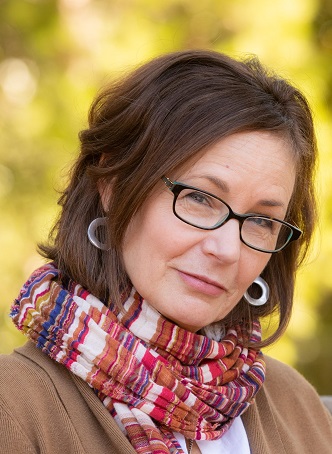 Internationally known for her work on Deuteronomy and the Deuteronomistic History, Dr. Sandra Richter brings the Old Testament to life by exploring the real people and real places from which it comes.
Richter earned her doctorate from the Near Eastern Languages and Civilizations Department of Harvard University in Hebrew Bible and is a graduate of Valley Forge University and Gordon-Conwell Theological Seminary. She has led student groups in archaeological excavation and historical geography classes in Israel and has taught at Asbury Theological Seminary, Wesley Biblical Seminary, and Wheaton College. She is known for her widely read book The Epic of Eden: A Christian Entry into the Old Testament and is currently working on a second in that series, The Fifth Gospel: A Christian Entry into the Book of Isaiah (IVP Academic). A well-known speaker on environmental issues, Richter has presented with the National Association of Evangelicals, Biologos, and the "Program on Biblical Law and Christian Legal Studies" of Harvard Law School. Her most recent book is, Stewards of Eden: What Scripture Says About the Environment and Why It Matters.
---
This event is co-sponsored by The Gospel Initiative and the Biblical Studies Division at Denver Seminary.

The Gospel Initiative's mission is to support the Church's mission in creating a compelling, compassionate, and credible gospel presence in contemporary society.