On August 30, 2022 at 6:00 pm
Women Engage Gathering: Pictures and Purpose of Radical Generosity
Generosity in life, whether that means giving of our time, energy, emotions, space, or resources, is a value we hold, an ideal for which we strive, and a virtue of the Christian life. But it is a vague concept fraught with formulas, comparison, and shame. Where can we find help in determining what generosity in various ways might look like for us? The biblical story can guide us by uncovering the purpose for generosity and showing us pictures of its power. We will journey through several passages to observe and embrace pictures of generous living by God's people Israel and the Church of Jesus Christ. We will wrestle with Israel's missional call and how that included radical generosity as an experience of God's goodness and a witness to the world. We will trace this call to radical generosity with all that we are and have through the Gospels and into the life of the early Church to ground our hospitality in the life-giving grace of Jesus, the reality of His kingdom, and His love for all people.
Event Details
Date:​​​ Tuesday, August 30
Time: 6:00 pm – 7:30 pm
Location: Denver Seminary Chapel
Event Speaker: Patty Pell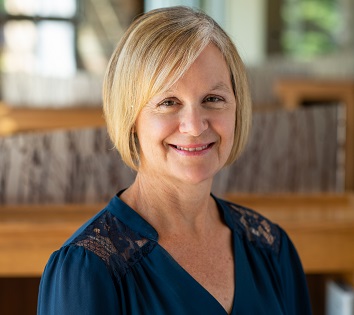 Patty Pell received her BA from the University of Wyoming and her MA in Biblical Studies – Old Testament from Denver Seminary. She is currently working on her PhD at Trinity College in Bristol, UK. She has served in ministry as a campus staff member, area director, associate regional director, and training specialist with InterVarsity Christian Fellowship. She has also ministered as a college pastor, adult ministries pastor, and pastor of community outreach. She led a church planting team that established an immigrant and refugee congregation in Greeley, CO and presently serves on the preaching team at Cornerstone Community Church.
Her passion for justice and reconciliation has led her to spend several summers directing student groups in urban Denver, India, and Kenya, as well as teach courses in Old Testament at Bishop Balya College in Fort Portal, Uganda. She has a desire to help local congregations affect social change in their communities in ways that reflect the heart of God.
---
Register