The Gospel Initiative's mission is to support the Church's mission in creating a compelling, compassionate, and credible gospel presence in contemporary society.
We conduct ongoing research and host conferences related to the most difficult issues in our society. These resources are intended to help pastors and ministry leaders navigate through the complexity and imagine new strategies for gospel engagement. Resources are compiled jointly by TGI staff and program participants. The views and resources presented here do not necessarily represent those of Denver Seminary.
Compelling and Credible Witness: The Church and Abortion
TGI hosted this event on October 21, 2022.
Conference Videos
Panel with Dr. Walker, Dr. Rubio, and Dr. Young
Research Questions and Findings
Evangelicals have largely adopted the political rhetoric and vocabulary of the broader culture regarding abortion. Few recognize where the pro-life community is borrowing the capital of Christian orthodoxy. Some pro-life advocates claim "Christian" support for their position that is unwarranted. When such support is warranted, many Christians do not clearly differentiate their position from non-Christian reasoning. Such failings make us appear thoughtless when we talk about the gospel.
Abortion has a history in the U.S. that precedes Roe v Wade and in which evangelicals have shifted their position over time. Absent of this knowledge, Christians might not be taken seriously in public discourse.
Pro-choice Christians also have a spectrum of approaches. When pro-life and pro-choice Christians fail in respectful public dialogue, the credibility of the gospel fails before a watching world.
Legislation governing abortion still needs gospel influence, particularly at the state level.
Abortions are likely to decline when social support structures for at-risk women strengthen, including healthcare, paid family leave, childcare, poverty relief, and a host of others.
The importance of the abortion issue must not outshine the importance of the gospel for evangelicals, or we will risk being known more for the former than the latter.
Public opinion and moral judgement need to be shaped by the gospel, especially regarding the moral responsibilities we have to human beings.
The unborn and at-risk women, particularly those living in poverty who are ethnic minorities and older than thirty.
If the Church encourages mindless participation with the pro-life movement in the broader culture, then we surrender our discipleship and formative influence to that culture, and we risk doing things in the name of Christ that are out of step with His mission. Christians need discipleship to engage in pro-life advocacy for distinctly Christian reasons.
If the Church fails to be known as a safe place for the pro-choice community or those who have had an abortion, we cannot expect that the gospel will also be good news to them.
What is called the "pro-life movement" is not a single, ideologically unified movement. Pro-life Christians who collaborate in public advocacy with pregnancy resource centers, churches, and other groups, could do so better if they were clearer on their ethical, theological, and social frameworks. Catholics have a nuanced postures on abortion that evangelicals should better understand. Further, where pro-life Christians and pro-life non-believers collaborate, Christians could set clear limits for the sake of the gospel, especially around certain pro-life advocacy that trades on generating public disgust and anger or violence towards the pro-choice community.
As public opinion tends toward a more pro-choice attitude, evangelicals need to think hard and have good answers for issues that come up around abortion such as women's rights, reproductive justice, medical ethics, and social support systems for women facing crisis pregnancies. A lack of compassion from a pro-life Christian to a non-believing hurting mother may very well create insurmountable obstacles to faith.
Conference Summary
On October 21, 2022, The Gospel Initiative hosted a conference at Denver Seminary titled Credible and Compelling Witness: The Church and Abortion. Dr. Andrew Walker (Southern Baptist Theological Seminary) gave a keynote addresses, followed by Dr. Julie Hanlon Rubio (Jesuit School of Theology at Santa Clara University). Dr. Young moderated Q&A with both panelists, together and separately. The conference ended with a presentation from the team at Alternatives Pregnancy Center.
52 people attended in-person, 25 attended virtually. Two event evaluation questions are summarized below:
"The conference increased my understanding about the issue of abortion."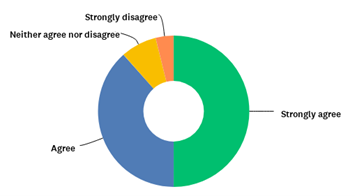 "As a result of attending, I feel better equipped to engage the issue of abortion with the gospel."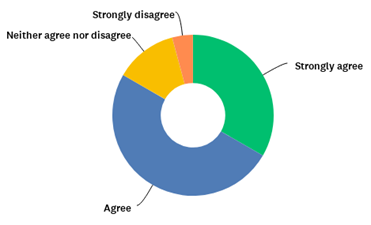 TGI Resource List
---
These resources were consulted by The Gospel Initiative while exploring this issue.
Balmer, R. "The Religious Right and the Abortion Myth." Politico. May 10, 2022. https://www.politico.com/news/magazine/2022/05/10/abortion-history-right-white-evangelical-1970s-00031480
Dr. Balmer points out that prior to the 1970s, abortion was viewed primarily as a catholic issue, not an evangelical one. He quotes James Dobson as allowing for a Christian to hold that a fetus is not fully human in 1973. He quotes Carl H.F. Henry and Harold Lindsell, previous editors of Christianity Today, as showing pro-choice sympathies and says that the Southern Baptist Convention passed resolutions calling for the legalization of abortion in 1974 and in 1976. He paints abortion as an issue that was able to galvanize the religious right at its formation, not as a longstanding moral concern for evangelicals in the U.S.
Boot, Joe, Nathan Oblak, and Ryan Eras. "Roe v. Wade and the Image of God." July 6, 2022. Podcast. https://www.ezrainstitute.com/resource-library/podcast/roe-v-wade-and-the-image-of-god/ (Joe Boot,
Canadian Dr. Joe Boot explains from a reformed Christian perspective why Christians should be celebrating the recent supreme court decision. They are not shy about strong language regarding evil and God's enemies, citing the language of Psalm 139. They go in depth into the nature of the image of God as it relates to abortion.
Dobbs v. Jackson Women's Health Organization. 597 (U.S. Supreme Court, Argued December 1, 2021—Decided June 24, 2022.) https://www.supremecourt.gov/opinions/21pdf/19-1392_6j37.pdf
The actual text of the supreme court ruling overturning the constitutional right to an abortion in the U.S. The syllabus, the first eight pages of the over two-hundred-page document, outlines the key facts, issues, and arguments regarding abortion that preceded the court's ruling.
Dozier, J.L., M. Hennink, E. Mosley, S. Narasimhan, J. Pringle, L. Clarke, J. Blevins, L. James-Portis, R. Keithan, K.S. Hall, and W. Rice. "Abortion attitudes, religious and moral beliefs, and pastoral care among Protestant religious leaders in Georgia." PLOS ONE 15, no. 7 (2020): 1-18. DOI: 10.1371/journal.pone.0235971
Twenty in-depth interviews of religious leaders in Georgia were conducted in a county with high abortion rates and low access to abortion services. Participants represented Mainline and Black Protestant denominations. Attitudes on abortion ranged between the socio-political categories of "pro-life" and "pro-choice" with most participants expressing a view in between these poles. Across these attitudes, themes of the sacred worth of life and redemption for those who experienced abortion emerged. Pastoral care was found to be framed by these attitudes and themes although few participants had direct experience related to abortion and many provided those in need of care with misinformation. With one in four women in America having an abortion by age 45, pastoral caregivers may be a more important part of the social support and sexual/reproductive health education of families regarding abortion than is currently recognized.
Forsythe, Clark. "States of the Union: Maintaining Momentum After Dobbs" The Gospel Coalition. July 2, 2022. https://www.thegospelcoalition.org/article/states-union-dobbs/
An overview of the political and legislative realities of American life resulting from the Supreme Court's decision on Dobbs v. Jackson Women's Health Organization regarding abortion. He outlines the way forward for the pro-life movement through state legislation and careful discernment, noting the process will be most nuanced in the so-called "purple" states.
Hays, Richard B. "Abortion," in The Moral Vision of the New Testament: a Contemporary Introduction to New Testament Ethics, 444-61. New York: Harper One 1996.
While deliberately avoiding the political discussion and leaving hard cases of pregnancies from rape and incest unaddressed, Hays applies his unique methodology to address the New Testament to the issue of abortion, even while holding that no passage in the New Testament speaks to the issue directly. Highly recommended reading from Christian ethics.
Hoyert, D.L. "Maternal mortality rates in the United States, 2020." NCHS Health E-Stats. 2022. DOI: 10.15620/cdc:113967
A maternal death is defined by the World Health Organization as, "the death of a woman while pregnant or within 42 days of termination of pregnancy, irrespective of the duration and the site of the pregnancy, from any cause related to or aggravated by the pregnancy or its management, but not from accidental or incidental causes." The report shows rising maternal mortality rates from 2018-2020 among non-Hispanic whites, non-Hispanic Black people, and Hispanics. The observation also held for all age levels.
"Majority of Public Disapproves of Supreme Court's Decision to Overturn Roe v. Wade." Pew Research. July 6, 2022. https://www.pewresearch.org/politics/2022/07/06/majority-of-public-disapproves-of-supreme-courts-decision-to-overturn-roe-v-wade/#americans-views-of-abortion
Following the Dobbs decision, 73% of white evangelical Christians still believe abortion should be banned in all or most cases. In contrast, 61% of non-evangelical White Protestants, 71% of Black Protestants, and 60% of Catholics believe that abortion should be available in all or most cases.
McAfee, Lauren Green. "After Roe, How Do We Stand for Life?" The Gospel Coalition. June 25, 2022. https://www.thegospelcoalition.org/article/roe-stand-life/
McAfee leans on the Imago Dei as a theology that underpins the Church's next steps regarding abortion in America. Cautioning against celebrating victory for the sake of others in crisis pregnancies, she says our ultimate goal is more than saving physical lives; it is caring for the living so that they will meet the Living God. She recalls the high number of church attenders who have abortions and reports that most women turn to abortion because it is the only practical option they see. She downplays the impact on the Roe decision in decreasing the overall number of abortions and reminds readers of the social issues revolving around the abortion pill. There are multiple ways Christians can still be involved in supporting life via pro-life pregnancy centers, foster care, and adoption.
Moore, Russel, and Andrew T. Walker. (Eds.) The Gospel & Abortion. B&H Publishing Group, 2017.
Editors take the view that human life at conception is endowed with all the moral weight of any other person and argue the pro-life case accordingly. They highlight the rights of the unborn as equal with everyone else. Serious interventions are also suggested to support women in crisis pregnancies. Adoption is highlighted as an historic Christian ministry and is encouraged as a pro-life action. Multiple chapters mention that Christians cannot ultimately trust the state for moral guidance on this issue.
O'Brien, Dennis. The Church and Abortion: A Catholic dissent. Rowman & Littlefield, 2010.
Former president of Rochester University and a strong Catholic, Dr. O'Brien's work attempts to apply the call of past President Barack Obama for "fair-minded words" to the topic of abortion. Arguing that the Catholic voice is still the predominant Christian voice in the public square, he specifically attacks the pro-life rhetoric and political discourse of certain catholic bishops in 2010. He argues that absolutist positions on abortion by powerful Catholics is a threat to Christian faith and opposes the reduction of abortion to a legal issue that can be resolved by overturning Roe v Wade. A legal ban on abortion would not stop illegal abortions in most cases. Both the pro-life and the pro-choice movements in our politics minimize the moral dimensions of abortion. O'Brien treads the waters of the complicated differentiation between a woman's rights and a fetus's rights. He further appeals to Catholic natural law and the category of intrinsic evil to discuss when the human fetus becomes a person in the moral sense and what the moral obligations of women and fetuses are in multiple complex circumstances. He considers the moral obligations one has to a fetus as high and serious but draws distinctions between those moral obligations we have to newborn babies. He further distinguishes morality in law and the social spheres from the morality of Christians, where the story of Jesus and his work to redeem the world form the basis for our moral actions. He suggests that we frame our pro-life and pro-choice quarrels in terms of "choosing life" (cf. Deuteronomy 30:1) and says that in certain rare circumstances the choice to have an abortion might be a choice in favor of life.
Rubio, Julie Hanlon. "Abortion: Toward cooperation with good." In Hope for common ground: Mediating the personal and the political in a divided church, 159-192. Georgetown University Press, 2016.
Dr. Hanlon Rubio presents an overview of the political climate and public opinion on abortion through 2016 and surveys Christian theology on abortion. She points out that the reasons women have abortions are varied, and that these reasons do not inform many of the strategies intended to combat abortion. She suggests we accept a "political compromise" on abortion law and that pro-life and pro-choice populations can work together to reduce the overall number of abortions.
Self, Charlie."How to respond to a colleague mourning Roe." The Gospel Coalition. July 1, 2022. https://www.thegospelcoalition.org/article/colleague-roe/
Wisdom is offered about how to choose one's language to express a pro-life posture among those who are mourning the supreme court's decision. It is important to recognize when you are being invited into a serious conversation on the matter. Knowing when your words will elicit an emotional reaction, and knowing when it is the appropriate time to celebrate, requires discernment.
Steinberg, J. R., C. E. McCulloch, and N.E. Adler. "Abortion and mental health: findings from The National Comorbidity Survey-Replication." Obstetrics and gynecology 123, no. 2 Pt. 1 (2014): 263–270. DOI: 10.1097/AOG.0000000000000092
Findings compared lifetime mental health outcomes of post-abortion mothers with post-birth mothers. The study created comparison groups between first abortion mothers and first childbirth mothers to control for confounding factors. Authors also presented the percentages of women with preexisting mental health disorders in both groups organized by occurrences of none, one, two, and three or more disorders. While not the heart of the study, authors found that women who have abortions do have a significantly higher number of preexisting mental health disorders, suggesting that mental health may be a greater cause for women to seek an abortion. However, abortion itself was not found significantly correlated with anxiety disorder, mood disorders, impulse disorders, eating disorders, or suicidal ideation among post-abortion mothers compared with post-birth mothers.
"Study of Women who have had an Abortion and Their Views on Church." Lifeway Research, Sponsored by Care Net. 2015. https://research.lifeway.com/wp-content/uploads/2015/11/Care-Net-Final-Presentation-Report-Revised.pdf
Citing a sample of 1,038 national surveys, the study probes around eighteen questions of women who have had an abortion. It investigates significant differences in response rates due to age, ethnicity, region, household income, religious preference, denomination, and whether the respondent self-identifies as an evangelical. No authors are named in the study and certain methodologies are not mentioned. Results have not appeared in a peer-reviewed publication.
"The Beginning of Life and Abortion: Examining the Challenges and Complexities of Upholding the Sanctity of Life from a Christian Worldview." The Gospel Coalition. Accessed August 22, 2022. https://www.thegospelcoalition.org/course/the-beginning-of-life-abortion/#what-does-it-mean-to-be-holistically-pro-life
Produced prior to the 2022 Supreme court decision in partnership with the Ethics and Religious Liberty Commission of the Southern Baptist Church and Focus on the Family, this course is based on a compilation of videos from "Evangelicals for Life," a conference in Washington D.C. in 2016. The 'course' has seven sections and no assignments. Much of the information will still be relevant to the person or pastor who is seeking to understand the issue, and the video by Stephanie Gray in session four is a helpful guide for making a pro-life argument in a non-Christian setting.
Warren, Rolland. "Piedmont Women's Center Night for Life 2021 Recap."August 2022. Video. https://www.youtube.com/watch?v=iEeDNYt943k&t=2366s
Roland Warren, president and CEO of Care Net, shares his story of an unplanned pregnancy and choosing not to abort the pregnancy with his now wife. He explains what a "pro-abundant-life" posture might look like and how the Church can get involved both by discouraging Christians from getting abortions and by supporting those who keep their babies.
Select, potentially relevant scriptures:
Genesis 1:27; Exodus 21:22-25; Psalm 102:18, 139:13-16; Proverbs 24:11-12; Ecclesiastes 11:5-6; Isaiah 44:24; Jeremiah 1:5; James 1:27
Constituent Resource List
These resources were reported by our community. TGI offers those which are most relevant.
Books, listed by newest publication date
Unplanned Grace: A Compassionate Conversation on Life & Choice by Brittany Smith and Natasha Smith (David C Cook, 2021). As reviewed by Rick Warren on the Publisher's website, "Unplanned Grace is my new favorite book on helping people understand why every life is sacred." Natasha Smith is a Denver Seminary graduate. More information on the book and a video webinar with the authors is available here: https://davidccook.org/unplanned-grace/
The Turnaway Study: Ten Years, a Thousand Women, and the Consequences of Having—or Being Denied—an Abortion by Diana Greene Foster (Scribner, 2021). Publisher's description: "Judges, politicians, and pro-life advocates routinely defend their anti-abortion stance by claiming that abortion is physically risky and leads to depression and remorse. Dr. Foster's data proves the opposite to be true. Foster documents the outcomes for women who received and were denied an abortion, analyzing the impact on their mental and physical health, their careers, their romantic relationships, and their other children, if they have them. Women who received an abortion were better off by almost every measure than women who did not, and five years after they receive an abortion, ninety-nine percent of women do not regret it."
Unplanned: The Dramatic True Story of a Former Planned Parenthood Leader's Eye-Opening Journey across the Life Line (Tyndale Momentum, 2019). A memoir of a former planned parenthood employee whose life changed after witnessing an abortion. The book was originally released in 2009 and made into a movie by the Arizona Christian film production studio Pure Flix in 2019 when the book was re-released.
The Beginning of the End of Abortion: 40 Inspiring Stories of God Changing Hearts and Saving Lives (Capella Books, 2018). Publisher's description: a fast-paced journey through forty true stories that demonstrate how prayer saves lives, changes hearts, and transforms communities. . . and nations. The escalating results of 40 Days for Life is peaceful prayer vigils held around the globe. . . The Beginning of the End of Abortion can serve as your devotional guide, with one story, scripture and devotional thought every day for forty days. Visit the organization behind the book, 40 Days for Life here: https://www.40daysforlife.com/en/
Pro-Choice and Christian: Reconciling Faith, Politics, and Justice (Westminster John Knox Press, 2017). From the review published in Theological Studies Vol. 79 Iss. 3 (2018) by James T. Bretzke: "The book's main strength is that it helps readers look at the broader complexities in real-life situations where abortion is chosen as a difficult, and often tragic, decision. A weakness is sidestepping to an extent the core divisive issue on the moral meaning of abortion itself."
Love Unleashes Life – Abortion and the Art of Communicating Truth by Stephanie Gray (Now Stephanie Gray Connors) (Life Cycle Books, 2016). She is a devout catholic and has spent two decades traveling the world delivering pro-life lectures at universities, churches, conferences, and other venues. According to Lila Rose from Live Action, "This book is a must-read for anyone interested in reaching hearts and minds about the greatest human rights issue of our day. With clarity and compassion, Stephanie makes an air-tight case for life, and masterfully equips us to do the same."
Living In Color: the goal of post-abortion recovery by Jenny McDermid (Independent Publisher, 2010). It is a post-abortion recovery and healing program designed for use by a small, facilitator-led support group. However, it is equally suitable for a person making her recovery journey alone, or in the company of a mentor, pastor, or counselor.
Non-book Resources
Resources Organizations
Pregnancy Resource Centers
Alternatives Pregnancy Center – Locations across the Denver metro area, service costs are paid for by independent donations. They provide "a safe and trusted environment to process your unique circumstances when facing a pregnancy decision, compromised sexual health or mixed emotions after an abortion. . . Our compassionate, dedicated, and qualified staff take pride in offering you holistic care to address your physical, mental, emotional, and spiritual health." https://youhavealternatives.org/
Any Woman Can USA – A pregnancy support center with two locations in San Antonio, TX. "Any Woman Can is a Christ-Centered ministry that provides a safe environment where people are empowered to make informed decisions on unplanned pregnancy, sexual health, and mental health concerns." https://www.anywomancansa.com/