The Gospel Initiative's mission is to support the Church's mission in creating a compelling, compassionate, and credible gospel presence in contemporary society.
We conduct ongoing research and host conferences related to the most difficult issues in our society. These resources are intended to help pastors and ministry leaders navigate through the complexity and imagine new strategies for gospel engagement. Resources are compiled jointly by TGI staff and program participants. The views and resources presented here do not necessarily represent those of Denver Seminary.
Compelling and Credible Witness: The Church and Gender Identity
TGI hosted this event on April 22, 2022. You can view the panel discussion here*.
*Due to privacy concerns, this video is only available to specific people inside the Denver Seminary community and requires a login to access. If you have questions or issues, reach out to gospelinitiative@denverseminary.edu.
Research Questions and Findings
The church has responded to disagreement with the trans-community about gender identity or moral behavior by withholding civil support in the job market, health care, and in other public spaces. Such postures enforce the cultural narrative that cisgender Christians are perpetrators of discrimination, instead of compassionate people of the gospel.
Inconsistent language around gender, disability, and sexual expression among Christians create major barriers to public dialogue between the trans-community and the church.
A poor history of winsome engagement between the gay community and the church in the U.S. that lacked both biblical conviction and compassion has muted Christian credibility to engage the trans-community.
When "expressive individualism" is the cultural value behind gender identity, Christians need to find ways to compassionately critique this value with the gospel.
The church needs to distinguish among the trans-community those who have an activist posture from those who do not and to apply the gospel accordingly.
Public educational institutions are quickly changing bathroom policies and sexual education programs regarding gender, sometimes in ways that challenge the Christian worldview. Many SOGI (Sexual Orientation and Gender Identity) laws, policies, and campaigns also appear to threaten Christian values. Christians must seek strategies for gospel-engagement with these audiences that are non-domineering and non-assimilating to their proposals.
The standards of care for those with gender identity issues or gender dysphoria may be shifting. Christian medical and psychological clinicians need to better understand their roles not only as professionals but as public witnesses to the gospel in how they approach these potential changes.
Youth-focused institutions face the strongest effects of the high numbers of young people reporting gender identity issues. If these trends continue, Christians who minister to youth will need to adapt quickly.
Individuals who struggle with diagnosable gender dysphoria and those who are adopting emerging gender identities may view the Church as opposed to them and assume they will not be welcomed.
As the church continues to deal with internal scandals related to her own holiness, a failed public gospel response to the trans-community will only deepen Christian distrust in our culture.
As the trans-community grows as a demographic category, the church stands to lose significant missional opportunity if we alienate this audience from ourselves.
Incarnational theology and body theology are disciplines that might produce winsome language for cultural engagement between the Church and the trans-community.
While gender identity and sexual identity can be related, interventions that clearly distinguish between these issues demonstrate greater understanding and therefore have potential for a much higher degree of impact.
Parental interventions among Christian families who talk with their children about issues of gender identity show promise for youth who might "come out" as trans later, or who will encounter trans-peers. Churches can lead families by providing vision for why these conversations are important for parents to have and offering resources to parents for having these conversations that are developmentally appropriate for the age of the child.
Conference Summary
On April 22, 2022, The Gospel Initiative hosted a conference at Denver Seminary titled, "Credible and Compelling Witness: The Church and Gender Identity." Dr. Preston Sprinkle (Center for Faith, Sexuality, and Gender) gave two keynote addresses. Dr. Dodson and Mrs. Dodson gave an interview about their experiences as parents and working with other parents. Dr. Sadusky joined all the presenters on a panel presentation with Q&A.
Topics discussed:
Three frameworks for locating oneself in discussions concerning gender identity: integrity, disability, and diversity.
The need for nuanced language in this discussion and terminological choices that can cause us to either "paint with a broad brush" in helpful ways or to "talk past one another" on this topic.
The overlap between questions of gender identity and questions of gender stereotypes.
Moving toward transgendered people with compassion.
A matrix for understanding gender differences from a Biblical perspective, where gender is binary and essential to humanity, and gender differences from a transgender studies perspective, where gender is "porous, permeable, and existing on a spectrum."
The difference between gender dysphoria as a medical condition and gender identity as a broader construct.
Whether "congruence" between one's biological sex and their gender identity is the appropriate goal.
The question of whether the goal of "congruence" creates an argument in favor of "physical transitioning" on behalf of people with gender dysphoria.
How the Church might develop a narrative for engaging in conversations about sexuality and gender with kids and what the age-appropriate and Church-appropriate interventions for this narrative might look like (based on what is known about child development, while establishing appropriate boundaries).
What the evangelical church can learn from our response to the gay community over the last fifty years than can be applied to our response to the trans-community for the next fifty years
How Christians might respond appropriately to ignorant comments in social situations regarding gender identity, recognizing that such comments are often innocent.
Guidance around preferred pronoun use.
The issues regarding transgendered females participating in sports with cisgendered females with consideration to age and developmental state.
An exploration of policies related to transgendered kids in church ministry situations with overnight sleeping accommodations such as camps.
The theological questions that are brought into tension when transgendered people want to follow Jesus or start following Jesus.
The theological considerations related to a physical transition for a transgendered Christian.
What transgendered believers can offer to the church, and what they already do.
115 people attended in-person, 71 attended virtually. Two event evaluation questions are summarized below:
"I identified barriers to engagement on these issues in my ministry context."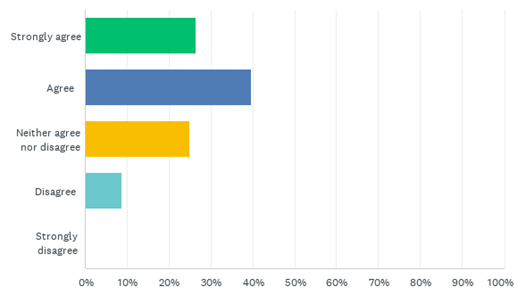 "As a result of attending, I feel better equipped to engage on these issues in my ministry context."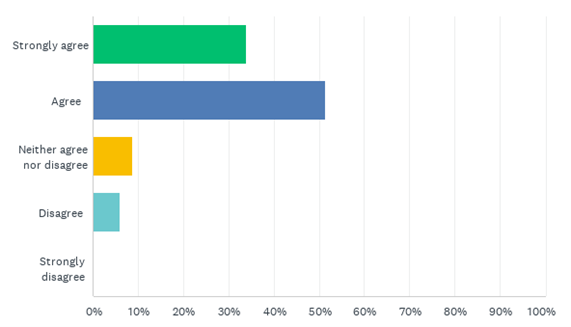 TGI Resource List
---
These resources were consulted by The Gospel Initiative while exploring this issue.
(n.d.) Denver Seminary Statement on Human Sexuality. Accessed by permission on August 23, 2021.
Arayasirikul, S., Turner, C., Trujillo, D., Sicro, S. L., Scheer, S., McFarland, W., & Wilson, E. C. (2022). A global cautionary tale: discrimination and violence against trans women worsen despite investments in public resources and improvements in health insurance access and utilization of health care. International Journal for Equity in Health, 21(1). DOI: 10.1186/s12939-022-01632-5
Despite significant increases in public health resources and community-based initiatives for trans women in San Francisco between 2010 and 2016, housing discrimination and physical violence due to gender presentation both significantly increased. Adverse social determinants of health also significantly increased: homelessness, living below the poverty limit, methamphetamine use, depression, PTSD, and anxiety. The improvement recommendations were for research and interventions to shift the focus and burden from trans people to cisgender people who are the perpetuators of anti-trans sentiment, stigma, discrimination, and victimization.
French, D. (March 2022). What do we do when people are equal but not alike? The Dispatch. https://frenchpress.thedispatch.com/p/what-do-we-do-when-people-are-equal?s=r
Arguing from a legal and moral perspective, French nuances the position regarding equality for trans women. Although there are many situations where women and trans-women should be considered equal, such as in the workforce, women's sports are an exception. In this case, he argues that failure to make distinctions violates the fairness of women's sports. He explains why this case is not analogous to race-based distinctions. He mentions examples of where we need to protect the civil liberties of those with whom we disagree and concludes with a measured assessment of the harm done when we do not. He was interviewed about his piece by Skye Jethani on The Holy Post podcast on March 25, 2022, available here: https://podcasts.apple.com/us/podcast/the-holy-post/id591157388?i=1000555218740
Gandy, M.E., Kidd, K. M., Weiss, J., Leitch., J., & Hersom, X., Kattari, S.K., & Atteberry-Ash, B. (2021). Trans*forming access and care in rural areas: a community-engaged approach. International Journal of Environmental Research and Public Health, 18(12700), 12700–12700. DOI: 10.3390/ijerph182312700
A mixed-methods, community-engaged research approach toward transgender and gender-diverse people in rural West Virginia. Results indicated transportation-related, cost-related, and discrimination-related barriers to receiving and seeking health services. Participants disclosed issues regarding fear of disclosing a gender identity and having gender dysphoria triggered in healthcare settings. The hope is that additional research would bring increased understanding that informs the trainings of healthcare professionals in working with this population.
Hershner, S., Jansen, E. C., Gavidia, R., Matlen, L., Hoban, M., & Dunietz, G. L. (2021). Associations between transgender identity, sleep, mental health, and suicidality among a North American cohort of college students. Nature and Science of Sleep, 13, 383–398
While focusing on sleep issues and contrasting trans students from North America with Canada, the real import of this study is what it confirms about college student mental health. For trans students in the U.S., there was a twofold increase in depression and anxiety and nearly a fourfold increase in suicide attempts. Implications for student resources at college campuses are discussed.
Kallitsounaki, A., Williams, D. M., & Lind, S. E. (2021). Links between autistic traits, feelings of gender dysphoria, and mentalizing ability: replication and extension of previous findings from the general population. Journal of Autism and Developmental Disorders, 51(5), 1458–1465. DOI: 10.1007/s10803-020-04626-w
Authors note the high prevalence of gender-nonconformity among those with autism spectrum disorder (ASD). This is the replication study of the original work done by authors Kallitsounaki and Williams. They confirmed their original findings of a "significant association between mentalizing ability and current gender-dysphoric feelings." Unlike in their first study, this one showed that one's mentalizing ability mediated the link between autistic traits and gender-dysphoric feelings. Mentalizing is the ability to represent mental states, which was operationalized with an instrument known as the RMIE, a series of thirty six photographs of the eye region where participants must match each photo to the correct mental representation in a series of four options. The authors conclude: "the main implication of these findings is that mentalizing ability could be one of the underlying neurocognitive mechanisms that explain the increased prevalence of gender nonconformity in people with a diagnosis of ASD."
Keller, T., Nicholas, P., Coomar, T., & O'Brien, B. (November 2021). How to reach the west again. Episode 2: A Christian high theory. Apple Podcasts. https://podcasts.apple.com/ca/podcast/episode-2-a-christian-high-theory/id1593641985?i=1000541484548
This six series podcast is on having a "fresh, missionary encounter with western culture." This episode is not on the topic of gender identity per se, but it comes up in the context of personal identities and how we can think through individualism in western culture. It is less helpful in terms of understanding clinical gender dysphoria and more helpful regarding diagnosis of cultural trends as it relates to finding gospel-intervention points.
Kirchner, S., Benedikt, T., Ploderl, M., & Niederkrotenthaler, T. (2020). Perceptions of LGBQ+ youth and experts of suicide prevention video messages targeting LGBQ+ youth: qualitative study. BMC Public Health, 20(1845), 1-11. DOI: 10.1186/s12889-020-09853-5
The main import of this piece is its recent affirmation of the prevalence of suicide ideation among the LGBTQ+ community. The It Gets Better Project created videos that were intended to reduce population suicides, and this study found that they were perceived as helpful by the LGBTQ+ community although they were a bit lacking in representing diversity of sexual expression.
Martin, T. K., & Coolhart, D. (2022). "Because your dysphoria gets in the way of you…it affects everything." the mental, physical, and relational aspects of navigating body dysphoria and sex for trans masculine people. Sexual and Relationship Therapy, 37(1), 82–99. DOI: 10.1080/14681994.2019.1696459
A qualitative study on the impact of gender dysphoria on sexual experiences. Three findings emerged. First, mental negotiation of dysphoria, which included negative mental health outcomes. Second, physical negotiation, which involved hormone treatment, surgery, prosthetics, and self-pleasing. Third, relational negotiation, which involved sharing needs, experiencing connections, communication, and receiving support.
McRay, B.W., Yarhouse, M.A., Butman, R.E. (2016). Modern Psychopathologies: A comprehensive Christian appraisal. IVP Academic.
Chapter 12, Problems of Sexuality and Gender, addresses gender dysphoria in relation to broad cultural trends, orthodox evangelical theology, the 5th edition of the Diagnostic and Statistical Manual of Mental Disorders, and sexual dysfunctions, while taking age and state of development into account. Trends and controversies related to classifications and treatment are covered. Looking through a pastoral care lens, the authors give guidance regarding the conceptualization of and differences between psychopathology, evolutionary psychology, sin, and the Christian worldview. Though their work predates many of the current cultural trends in gender identity, their frameworks can be fruitfully applied to many of these phenomena, especially by Christian counselors and pastors.
Pearcey, N. (2018). Love thy body: Answering hard questions about life and sexuality. Baker Books.
Chapter 6, Transgender, Transreality, deals explicitly with the issue of gender identity. As with the other chapters, Pearcey deals with the dichotomy between the body and the "authentic" self. She explores modern SOGI laws and the history of the transgender movement back to David Reimer in 1965. Mainly writing to debunk the philosophy behind transgender activists, she advances the intelligent design behind a teleological view of nature that affirms the sexual binary and the morality of heterosexuality. She shows that once "men" and "women" become politically redefined, the state would hold unprecedented power over families, as concepts like "father" and "mother" would also be adjusted as natural rights would be increasingly folded into legal rights. She highlights the political pressure on the medical community to encourage children with gender dysphoria to transition with hormones and surgery, while sharing counter-narratives of others suffering with gender dysphoria. She argues that the Christian worldview affords dignity and value to the human body like nothing else can, and that the church should be leading the efforts of creative compassion in this arena.
Schulke, B. (August 15, 2019). "The Broken Cistern of Gender Dysphoria: One Pastor's Story." Retrieved May 1, 2022, from https://www.centerforfaith.com/blog/the-broken-cistern-of-gender-dysphoria-one-pastor-s-story
A short article written by a pastor who experiences gender dysphoria. Schulke concludes his piece, "perhaps, if we slow down to hear each other's stories, we might just remember that the gospel is indeed good news."
Smith, G.A. (November 27, 2017). Views of transgender issues divide along religious lines. Pew Research Center. https://www.pewresearch.org/fact-tank/2017/11/27/views-of-transgender-issues-divide-along-religious-lines/
Among Christians, white evangelical protestants (84 percent) were the most likely to say that gender is determined by sex at birth. This was followed by black protestants (59 percent) and white mainline protestants (55 percent). This was compared with religious "nones" of whom 62 percent said gender is not necessarily determined by sex at birth. Of self-identified protestants 61 percent said society has "gone too far" when it comes to accepting transgender people, compared with 57 percent of religious "nones" who said society has "not gone far enough."
Strachan, O., Yarhouse M.A., Sadusky J., DeFranza, M.K., & Sabia-Tanis, J. (2019). Understanding Transgender Identities (James K. Beilby and Paul Rhodes Eddy, Eds.). Baker Academic; Grand Rapids, MI.
Editors Dr. Beilby and Dr. Rhodes offer an excellent introduction to the topic, including recent history, published research, and consultation with experts in related fields. This includes relevant theological questions. Their remarks do not take any positions, but they set a groundwork for the four views of the contributors, who then interact with each other. Dr. Strachan offers a very conservative view, while Dr. DeFranza and Dr. Sabia-Tanis offer views that would be considered unorthodox by many evangelicals and that do not fall in line with the Denver Seminary statement on human sexuality. Dr. Yarhouse and Dr. Sadusky are past presenters with The Gospel Initiative in this conference series and both have taught at Denver Seminary. The book was endorsed by another conference presenter, Dr. Preston Sprinkle.
Trueman, C. (2020). The Rise and Triumph of the Modern Self: Cultural Amnesia, Expressive Individualism, and the Road to Sexual Revolution." Crossway Publishers. 
Though his tone varies in winsome degrees, and he sometimes writes about cultural realities in a way that lacks compassion for individuals, Dr. Trueman presents an acute and provocative work about our cultural understanding of the self. He focuses on issues of sexuality and politics through the lenses of Charles Taylor and Philip Rieff.
Teena, D. M., Jamie, D. F., Nicco, R., Jonathan, V., Mats, H., Amirhossein, M., Behzad, S. K., & Ivanka, S. (n.d.). Predicting outcomes of cross-sex hormone therapy in transgender individuals with gender incongruence based on pre-therapy resting-state brain connectivity. Neuroimage: Clinical, 29, 102517–102517
Confronting the challenge of predicting the success of hormone therapy for trans people, researchers used MRIs, computer generated body-morph images, and self-report data from twenty five men and women with gender incongruence. Researchers admitted that clinical variables alone were not able to explain body congruence, yet they claimed that the model significantly predicted post-therapy body congruence. While participants were excluded from the study if they had or were undergoing hormone therapy, none of the participants were followed up with after hormone therapy. Instead, the body morph task was used as a proxy for hormone therapy. The study had many stated limitations, and it overlooked the impact of hormone therapy on the brain as it relates to one's experience of gender congruence post-therapy.
Walker, A.T. (2017). God and the Transgender Debate: What does the Bible actually say about gender identity? The Good Book Company.
Writing to both cis-gender and transgender people, Andrew Walker stresses the need for compassion. He offers an interpretation of Genesis 1 that confirms a gender binary, and he advocates for a body-conformity approach to transgendered people who are Christians. He does not endorse hormone therapy or surgery as treatment options. He suggests that transgendered people cannot also find their identity in Christ. He offers guidance for pronoun usage, bathroom issues, and other topics.
Yarhouse, M., & Sadusky, J. (2022). Gender Identity and Faith: Clinical Postures, Tools, and Case Studies for Client-Centered Care. IVP Academic.
Both past presenters at conferences with The Gospel Initiative, Dr. Yarhouse and Dr. Sadusky are leading Christian researchers and counselors in this field. This work identifies a congruence orientated clinical approach to gender identity issues that Christian counselors should appreciate.
Yarhouse, M., & Sadusky, J. (2020). Emerging Gender Identities: Understanding the Diverse Experiences of Today's Youth. Brazos Press; Baker Publishing; Grand Rapids, MI.
Authors look at the challenges of gender identity issues for both youth who suffer and for caretakers of youth, especially where such cases may not always fit a diagnosable category of gender dysphoria. They probe language puzzles, including whether and how far those who name gender identity struggles are using language to describe something that has always been. Similarly, they probe whether and how far we are allowing for or even creating unique gender identities by the process of naming them. They focus strongly on seeing the person and not confusing the surrounding issues with a youth in need. They consider levels of engagement on the issue and apply classic Christ-modeling responses in fresh ways. They take a wider lens on the needs of youth in general and attempt to locate gender identity struggles inside this wider lens so that Christian caretakers do not lose sight of the many influences operating on today's youth.
Zaliznyak, M., Yuan, N., Bresee., C., Freedman, A., & Garcia, M. M. (2021). How early in life do transgender adults begin to experience gender dysphoria? Why this matters for patients, providers, and for our healthcare system. Sexual Medicine, 9(6), 100448–100448. Retrieved April 4, 2022, from https://doaj.org/article/49a80d90ab8d48cd8721f68bbeb3be01
Researchers asked one hundred fifty five transgender women and fifty five transgender men, all of whom were seeking genital gender-affirming surgery, when they first experienced gender dysphoria and the length of time between this experience and gender transition. They found the medium age of onset of gender dysphoria was between ages six and seven for all people. Transgender men on average went 22.9 years before starting their transition while transgender women went 27.1 years. Researchers stress that diagnosis earlier in life would mitigate rates of anxiety, depression, and suicidal ideation that persist in the gap between when gender dysphoria presents as persistent and when first treatment occurs.
Constituent Resource List
These resources were reported by our community. TGI offers those which are most relevant.
Books, listed by newest publication date
"Embodied: Transgender Identities, the Church, and What the Bible Has to Say" by Preston Sprinkle (David C. Cook, 2021).
"Heavy Burdens: Seven Ways LGBTQ Christians Experience Harm in the Church" by Bridget Eileen Rivera (Brazos Press, 2021). As the title suggests, this is a resource related to issues of sexual identity and gender identity.
"The End of Gender: Debunking the Myths about Sex and Identity in Our Society" by Deborah Soh (Simon and Schuster, 2021). Dr. Soh does not write from a faith perspective, but as a neuroscientist. Her work confronts cultural myths and flexible gender identities with scientific definitions of biological sex. She is a critic of childhood gender transitions. A review of her work is available here: https://www.attackofthebooks.com/review-the-end-of-gender-debunking-the-myths-about-sex-and-identity-in-our-society-by-debra-soh/
"Mama Bear Apologetics Guide to Sexuality: Empowering Your Kids to Understand and Live Out God's Design" by Hillary Morgan Ferrer (Harvest House Publishers, 2021). The book covers more terrain than gender identity issues. It functions as a guidebook for parents to have conversations about sexuality and gender with their kids. For a positive review with one criticism, see this piece by Jen Oshman on The Gospel Coalition: https://www.thegospelcoalition.org/reviews/apologetics-guide-sexuality/
"Irreversible Damage: The Transgender Craze Seducing Our Daughters" by Abigail Shrier (Regnery Publishing, 2021). Constituents comment that the tone of this book misfires at times. The Gospel Coalition reviewed it and they comment, "Shrier's concern will resonate with Christian readers, but she isn't arguing from a biblical foundation, and so she doesn't have the ultimate answer to this emerging crisis of identity." The full review is available here: https://www.thegospelcoalition.org/reviews/irreversible-damage-abigail-shrier/
"What God Has to Say about Our Bodies: How the Gospel Is Good News for Our Physical Selves" by Sam Allberry (Crossway, 2021). A body theology book with a posture that helps ministers think trough gender identity issues in our culture, among other issues.
"For the Body: Recovering a Theology of Gender, Sexuality, and the Human Body" by Timothy Tennant (Zondervan, 2020).
"Our Bodies Tell God's Story: Discovering the Divine Plan for Love, Sex, and Gender" by Christopher West (Brazos Press, 2020). Christopher West is "one of the world's most recognized teachers of St. John Paul II's Theology of the Body." More on him and his institute here: https://tobinstitute.org/
"Cynical Theories: How Activist Scholarship Made Everything about Race, Gender, and Identity―and Why This Harms Everybody" by Helen Pluckrose and James Lindsay (Pitchstone Publishing, 2020). This work conceptualizes trends of theory and epistemology behind certain scholarship as harmful. This includes scholarship like queer studies that are related to gender, but the book is not limited to that field. Rather, its claims extend to a host of academic fields that coalesce into the movement they call "Critical Social Justice." A review of this work by Neil Shenvi is available on The Gospel Coalition: https://www.thegospelcoalition.org/themelios/review/cynical-theories-how-activist-scholarship-made-everything-about-race-gender-and-identity-and-why-this-harms-everybody/
"Transforming: The Bible and the Lives of Transgender Christians" by Austin Hartke (Westminster John Knox Press, 2018). While most would consider the biblical arguments in this book as outside the evangelical mainstream, it remains an important work by a transgender person to which future works will direct a response. For a well-written critical review of this work, see this one written by Dr. Andrew T. Walker on The Gospel Coalition: https://www.thegospelcoalition.org/reviews/christian-case-transgenderism/
"When Harry Became Sally: Responding to the Transgender Moment" by Ryan T. Anderson (Encounter Books, 2018). The title has often been criticized as uncompassionate and the book was banned from Amazon's sales channels. It is still available through other distributors. For the original review by Justin Taylor of The Gospel Coalition, with an introduction updated in February 2021 about the book's distribution and controversy, see here: https://www.thegospelcoalition.org/blogs/justin-taylor/the-book-amazon-does-not-want-you-to-read/
"Grace/Truth 1.0: Five Conversations Every Thoughtful Christian should have about Faith, Sexuality, and Gender" by Preston Sprinkle (2017).
"Mere Sexuality: Rediscovering the Christian Vision of Sexuality" by Todd A. Wilson (Zondervan, 2017). A work on Christian sexuality that is based on theology regarding the sexual binary. It leans heavily on the sexed, male humanity of Christ. Dr. Wilson directly addresses the Christian sexual ethic in the church, not specifically the gender identity issues in the broader culture. A review by Dr. Andrew T. Walker is available on The Gospel Coalition: https://www.thegospelcoalition.org/themelios/review/mere-sexuality-rediscovering-the-christian-vision-of-sexuality/
"Changing our Mind: Definitive 3rd Edition of the Landmark Call for Inclusion of LGBTQ Christians with Response to Critics" by David P. Gushee (Read The Spirit Books, 2017). This work deals with issues of both sexual identity and gender identity. For a critical review, see this piece written by Dr. Gushee's former colleague, Dr. George H. Guthrie, on The Gospel Coalition. It references the 2015 edition of the work, not the most recent publication: https://www.thegospelcoalition.org/reviews/changing-mind/
"Understanding Gender Dysphoria" by Mark Yarhouse (IVP Academic, 2015).
Podcasts, videos, courses, and sermons
Christian Ministries, Counseling Centers, Resource Centers, and Organizations