A Dynamic Community of Women

Women Engage is a dynamic, intergenerational community of women in Denver committed to pursuing communal development and personal growth. As part of Denver Seminary, we address these areas from a perspective that engages and proclaims the redemptive power of the gospel and the life-changing truth of Scripture. Four guiding values define the structure of Women Engage: Learn, Serve, Pray, Give.
LEARN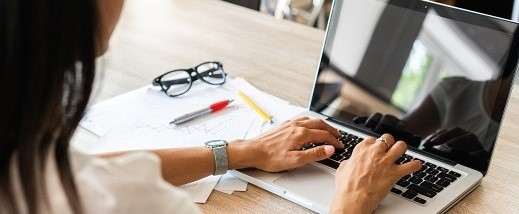 Upcoming Events
Our next Women Engage event is scheduled for
September 29, 2020 | 11 AM - 12 PM (Mountain Time)
Details to come.
Our Women Engage speakers have a handout they would like to have available to our guests to download prior to/ during the online event.



You can watch the most recent Women Engage speaker here, or access Denver Seminary free online courses here.
PRAY
Praise or Prayer Request
If you would like to share a praise or prayer request with the Women Engage Prayer team you can do so by emailing Shannon Jack at or by using this form.
SERVE
Ways to Serve
Become a Mentor
Denver Seminary considers the mentoring an integral part of the seminary experience; in fact, it is part of our DNA. For more information on how to become a Denver Seminary mentor see the Training and Mentoring for Mentors page.
GIVE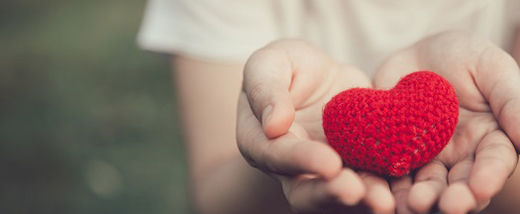 Give Now
Women Engage supports female students with tuition costs through the Women Engage Scholarship. Scholarship recipients demonstrate leadership in their life, education, and ministry.
The Goal: To support 10 women each year with Women Engage Scholarships of $2,000 per academic year.
A monthly gift of $168 covers the cost of one scholarship.
A monthly gift of $84 covers the cost of half of a scholarship.
A monthly gift of $42 covers the cost of a quarter of a scholarship.
---
Past Events
Living out Biblical Justice in Today's World
with Patty Pell, Director of Denver Seminary Justice and Mission Program
On February 18, 2020, with Patty Pell we discussed the power of justice in the Scriptures and examined ideas such as equity, equality, distributive and creative justice, participation and dignity and shalom. We explored questions such as: What does the biblical narrative tell us about our God of Justice and His heart for justice in the world? and How does that differ from the ideas and concepts of justice around us in our culture today? You can review the slides from the event and watch the video below.
Noticing the Movement of God: The Prayer of Examen
with Patty Thompson, Director of Prayer and Leadership Mobilization for the Midwest Conference of the Evangelical Covenant Church
On September 17, 2019, we welcomed Patty Thompson as we explored the Prayer of Examen, which provides an opportunity for us to notice what is happening in the experience of life and engage God in the noticing. You can review the slides and handouts from the event and watch the video below.
---
Audio
Please see below for audio available from previous events with Women Engage.
March 5, 2019
stream | download
Angie Ward
Deep Gladness: Finding and Following God's Call
April 23, 2019
stream | download
Dr. Lynn H. Cohick
Inheritance and Worthiness: What First Century Children Tell Us About the Gospel
---
Audio Archives
2018
January 23
stream | download
Halee Gray Scott
#MeToo and the Workplace
March 13
stream | download
Becky Harling
The Relationship Game Changer
May 8
stream | download
Allison Myers
Human Trafficking: Is It Relevant to Me?
September 25
stream | download
Elisa Morgan
The Prayer Coin: Learning to Pray with Honest Abandon
November 6
stream | download
Denver Rescue Mission
Homelessness in Denver
2017
November 14
download
Brian Kluth
The Joy of the Season!
September 19
stream | download
Shelly Radic and Dr. Erin Heim
What the Church Needs to Know: Adoption and Foster Care
May 2
stream | download
Jeff and Candy Rosenau
Christlike Dialogue
March 7
stream | download
Dr. Bob Cutillo and Rev. Evie Bodett
Living Well in the Face of Death: Perspectives on End of Life Issues
January 10
stream | download
Elisa Morgan
Hello, Beauty Full: Seeing Yourself As God Sees You
2016
January 12
stream | download
Dr. Liz Selzer
The Problem with "Pink" Leadership
March 1
stream | download
Tracey Bianchi
True You: Overcoming Self-Doubt and Using Your Voice
September 20
stream | download
Halee Gray Scott
Great Expectations: Not Being Everything to Everyone
November 15
stream | download
Panel Discussion
Refugees: Our Neighbors
2015
2014
November 11
stream | download
Dr. Juli Slattery & Linda Dillow
Pulling Back the Shades
May 6
stream | download
Kendis Paris
Everyday Heroes Needed
March 11
stream | download
Jean McLachlan Hess
Celtic Christianity: The Legacy of St. Patrick & Friends
January 14
stream | download
Betsy Nesbit Wagner
Women Across the Generations
2013

If you would like to be added to our mailing list contact Shannon Jack by or phone (303.762.6949).