Earn your Master of Arts in Biblical and Theological Studies with like-minded leaders in a safe, intimate learning cohort.
What's your heart in developing this vision? The Women's Leadership Cohort at Denver Seminary is a space for a women authors, speakers, and bible teachers to receive formal theological training with the added benefit of learning in a safe community of like-minded leaders. This intimate cohort offers the flexibility of online learning as well as in-person connection which helps accommodate your travel, speaking, and writing schedules. You'll have the opportunity to deepen your love and knowledge of God and His word, which in turn impacts those you seek to encourage, teach, and influence.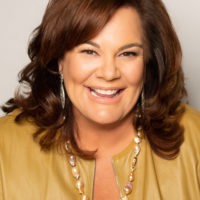 "I love the collaborative learning environment at Den Sem! Their renowned academic rigor is easily matched by their genuine warmth and approachability of the professors and other students. Scripture makes it clear that God wired us for intimate community – first with Him and then with each other – and the stellar team at this top notch school totally gets that. "
PROGRAM FEATURES
As a closed, invitation only cohort specifically for women in leadership, provides a safe space to grow with those you know.
Students will earn a fully accredited Master of Arts in Biblical and Theological Studies.
A distance-based degree with specialized on-campus intensives in the Summer.
Courses will be in Old Testament and New Testament biblical and theological studies, Christian Doctrine, and Church History, along with Mentored Formation and specialized offerings exclusive to this cohort.
A set tuition rate that will never increase, amounting to a 25% discount and saving of more than $7,000 over the span of the program.
Program will take 3 years to complete.
Master of Arts in Biblical and Theological Studies
Within the Master of Arts degree program and the major in Biblical and Theological Studies, students gain a deeper knowledge of the Bible and its historical context, the nature and character of God, the person and work of Christ, and the nature of sin, as well as an understanding of major theological systems.
The MA Biblical and Theological Studies is a 40-hour degree that is a theologically rich, historically rooted, and contemplatively engaged approach to apprenticeship to Jesus as the essence of life. Students will learn modern strategies for discerning and interpreting the theology of Scripture.
Some of the courses you will take.
Thinking Biblically and Theologically
Mentored Formation
Gospels and Acts
Epistles and Revelation
Survey of Christian Doctrine I and II
Israel's Early History and Poetry
Kingdom of Israel and Prophets
New Testament Theology
Historical Theology
Old Testament Theology and Religions
Biblical and Theological Integrative Project
Why study at Denver Seminary
Our students are invited into high quality, rigorous education that challenges them academically and critically. We aren't going to tell you what to think—we are going to help you learn how to think.
Our community is represented by over 50 denominations and is uniquely known for demonstrating steadfast dedication to the unchanging foundations of biblical faith, our commitment to charitable orthodoxy, and the deep relationships formed among faculty and students. Our beliefs are lived tangibly through the pursuit of faith-filled scholarship, missional commitments, and the work of our 6,000 alumni who serve across the globe, engaging the needs of the world and sharing the life-changing power of the gospel every day.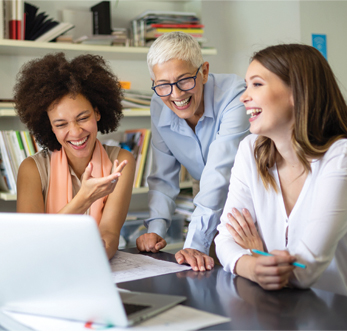 Get Started
Please click the link below to submit your interest, and we will be in close touch regarding next steps and the application process. Please reach out to an Admissions Counselor, if you have any questions along the way.