Denver Seminary's Women Engage Initiative to Host Noticing the Movement of God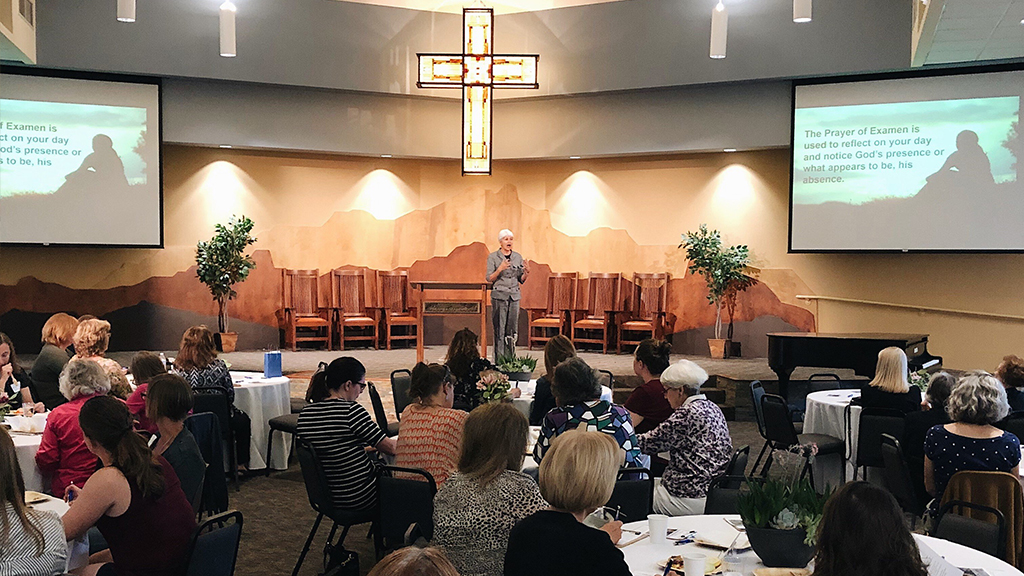 Denver Seminary's Women Engage Initiative to host Noticing the Movement of God
Explore God in Your Daily Life with the Prayer of Examen, Sept. 17
Littleton, Colo. – Denver Seminary is hosting Noticing the Movement of God: The Prayer of Examen, Tues., Sept. 17, from 5 p.m. -7 p.m., as part of its Women Engage event series, in the Chapel at Denver Seminary. The event is free and open to the public. Find more information and register, click here.
The Prayer of Examen is a prayerful reflection on the events of a day, in order to purposely notice God's presence and discern His direction. It is an ancient practice in the Church that helps us see God's hand at work in our daily experiences.
Patty Thompson, director of prayer and leadership mobilization for the Midwest Conference of the Evangelical Covenant Church, will guide participants on this spiritual journey. Thompson is an experienced workshop and retreat facilitator, and works with church leadership teams in the area of prayer.
"We go throughout our days experiencing a myriad of emotions, often not even taking notice," says Thompson. "The Prayer of Examen lets us explore what is happening in the experience of life and engage God in the noticing. It's an opportunity to discover how God is at work during our ordinary lives."
Women Engage, an initiative of Denver Seminary, is a dynamic, intergenerational community of women committed to pursuing communal development and personal growth. Women Engage supports female students with tuition costs through the Women Engage Scholarship. Scholarship recipients demonstrate leadership in their life, education, and ministry.
Denver Seminary is located at 6399 S. Santa Fe Dr., Littleton. For more information, contact Shannon Jack, advancement services coordinator, at 303.762.6949, or Shannon.Jack@denverseminary.edu.
###
About Denver Seminary – Denver Seminary is an accredited, graduate-level school of theology in Littleton, Colorado, with extension campuses in Washington DC and West Texas, that offers a wide range of theological degrees. With enrollment of approximately 900 students representing over 50 denominations, we prepare men and women to engage the needs of the world with the redemptive power of the gospel and the life-changing truth of Scripture.
Contact:
Andrea Weyand, Sr. Director of Communications
Phone: 303.762.6948
E-mail: andrea.weyand@denverseminary.edu
September 5, 2019