Join "A Conversation about the Death Penalty," Feb. 11, 6:30 p.m., Denver Seminary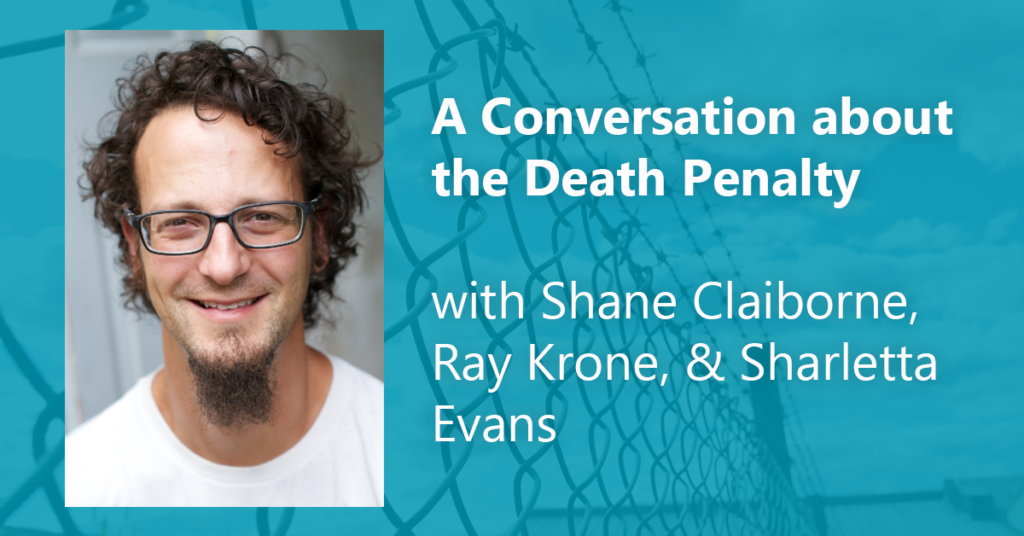 Join "A Conversation about the Death Penalty," Feb. 11, 6:30 p.m., Denver Seminary
Denver -"A Conversation about the Death Penalty" will be hosted by Equal Justice USA Evangelical Network, the Christian Community Development Association, and Denver Seminary at the seminary on Tues., Feb. 11, at 6:30 p.m.
Speakers will include Christian activist and author Shane Claiborne; Colorado victims' advocate Sharletta Evans, whose young son was killed in a drive-by shooting in Aurora; and Ray Krone, who spent nearly 10 years in prison, including three years on death row, for a murder he did not commit.
"This is a difficult conversation filled with complex realities of emotional pain, grief, justice, and systemic inequality, said Patty Pell, director of justice and mission at Denver Seminary. This event provides a safe and welcoming environment for people to wrestle with the ethical and practical implications around the dignity and worth of every individual."
Heather Beaudoin, senior manager of the Equal Justice USA Evangelical Network will moderate the conversation.
Claiborne is a prominent speaker, activist, and best-selling author. His work has appeared in Esquire, Christianity Today, TIME, and The Wall Street Journal, and he has on appeared Fox News, CNN and NPR.
Evans' 3-year-old son was killed in a drive-by shooting in Denver. Today, she works to bring healing to both victims and offenders and is a restorative justice practitioner.
Krone co-founded Witness to Innocence in 2003. He continues to be an active member of WTI, speaking across the nation and urging states to abolish the death penalty.
Denver Seminary is located at 6399 South Santa Fe Drive in Littleton. The event is free.
For more information, contact Andrea Weyand, senior director of communications, Denver Seminary, at 303-762-6948 or at andrea.weyand@denverseminary.edu.
###
Denver Seminary is a non-denominational graduate school of theology located in Littleton with an extension campus in DC and a fully online Global Campus. The Seminary's mission is to prepare men and women to engage the needs of the world with the redemptive power of the gospel and the life-changing truth of Scripture.
The EJUSA Evangelical Network promotes a justice system centered on redemption and healing. Equal Justice USA is a national organization working to transform the justice system by promoting responses to violence that break cycles of trauma. Our Evangelical Network unites Evangelicals under a bold vision of justice transformation, so that violence is rare and every community is safe and healthy.
Christian Community Development Association works to inspire, train, and connect Christians who seek to bear witness to the Kingdom of God by reclaiming and restoring under-resourced communities.
Contact:
Andrea Weyand, Senior Director of Communications
Phone: 303.762.6948
E-mail: andrea.weyand@denverseminary.edu
Date: Feb. 5, 2020