Q&A with Artist Thomas Lockhart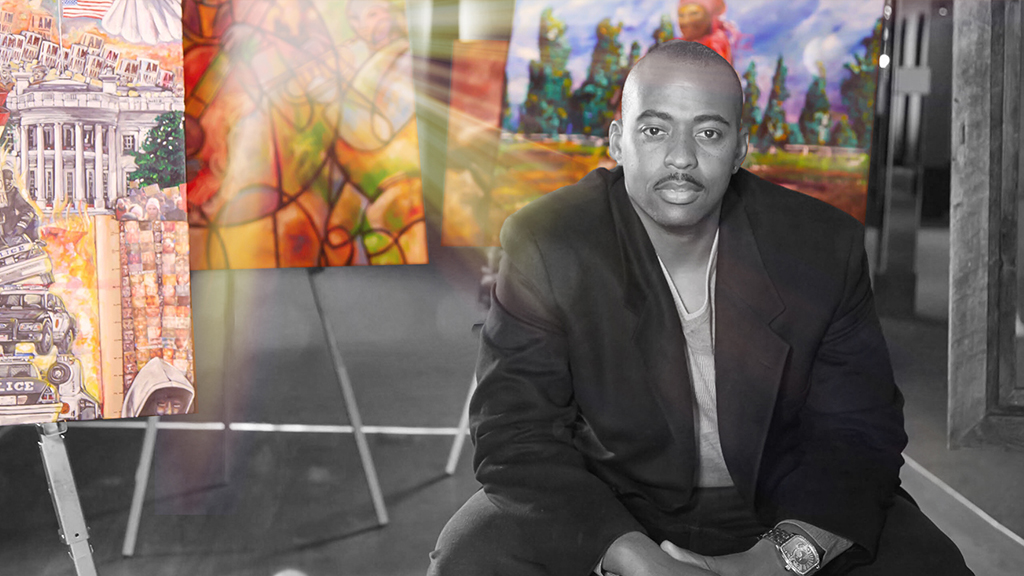 "I paint and draw to inspire. I create to leave history, to bring us together as humans dealing with heartache, trials, and victories. I want to leave the person viewing my work better than they came."
– Thomas Lockhart
Denver Seminary is honored to host artwork by Thomas Lockhart, a talented artist who is shaping culture through his work. He is a dynamic and multi-faceted artist who creates in a variety of styles and genres, while utilizing various mediums including oil, acrylic, pencil, and mixed-media. The public is invited to view Thomas' artwork in Denver Seminary's Bridge Gallery through February 14.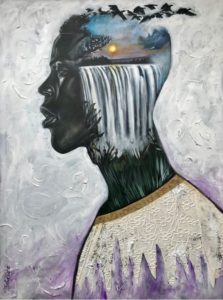 This gallery exhibit coincides with Black History Month and our upcoming Blacks in Theology week. Denver Seminary's Urban Initiative recognizes the legacy and impact of blacks in theology each February in an effort to honor their contributions, to recognize those who are currently shaping culture, and to express our desire to strengthen and engage with black communities in the future.
Thomas is self-taught, and is constantly seeking to learn, grow, and develop his gift. His artistic influences include Salvador Dalí, Thomas Kinkade, Paul Goodnight, George Hunt, and Zoaming Wu to name a few, and this wide range of different influences can be seen in the diversity of his work.
It is Thomas' desire that his artwork and design will inspire, encourage, and compel others to think, follow their dreams, and enjoy the many beauties of life. Read on to hear more about his work, creative process, and passion for impacting others through his art.
What's your background and where did your passion for art begin?
My passion for art started very young. I wanted to know how a person comes up with the idea for their art image and about the process of completing the works. I am a self-taught artist with not much if any formal training after high school. I just had a love for drawing. As I got older it also became about being creative with the art.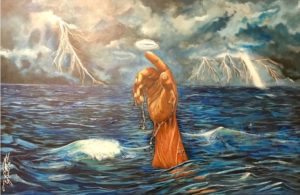 Where do you draw inspiration from?
The inspiration for my art comes from conversations, listening to music, sometimes things that I see, and just life in general. I want my work to be an inspiration to many, that you see the gift that I've been given, that I will not take it for granted, and that I love to share my talents with others.
How have your creative process and work evolved over time?
As I have been creating I have added the research element to my work. It is important to find out about your subject matter and how it ticks. Whether it be about history in our country, music, or something I feel is heavily important, I like to find out more of the background.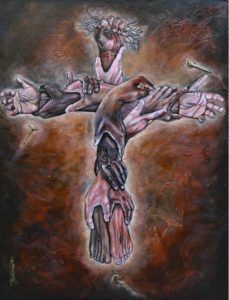 What do you love most about being an artist and sharing your art with others?
I love that I am able to share the gift that God has given me with the world and that I can have an impact with my art in the lives of many people. I also love the reaction that I receive from sharing a piece of art, from joy to tears, or even helping someone along the way.
How do you want to impact people through your art?
I want people to know that whatever they put their mind to they are able to do it. I also want my artwork to have an impact on me as well, teaching me every step of the way that I can continue to become better, to learn more, to grow more, and to be a better person and human. I am able to give my gift to others and show them how they can nurture theirs as well.
The Bridge Gallery is located in Denver Seminary's Chapel. Visitors are invited to visit the Bridge Gallery during regular business hours. Denver Seminary is located at 6399 S. Santa Fe Dr., Littleton, CO 80120. For more information call (800) 922-3040 or visit DenverSeminary.edu.