Engage Blog: Where is God in a Pandemic?
In the Classroom
Doug Groothuis, Professor of Philosophy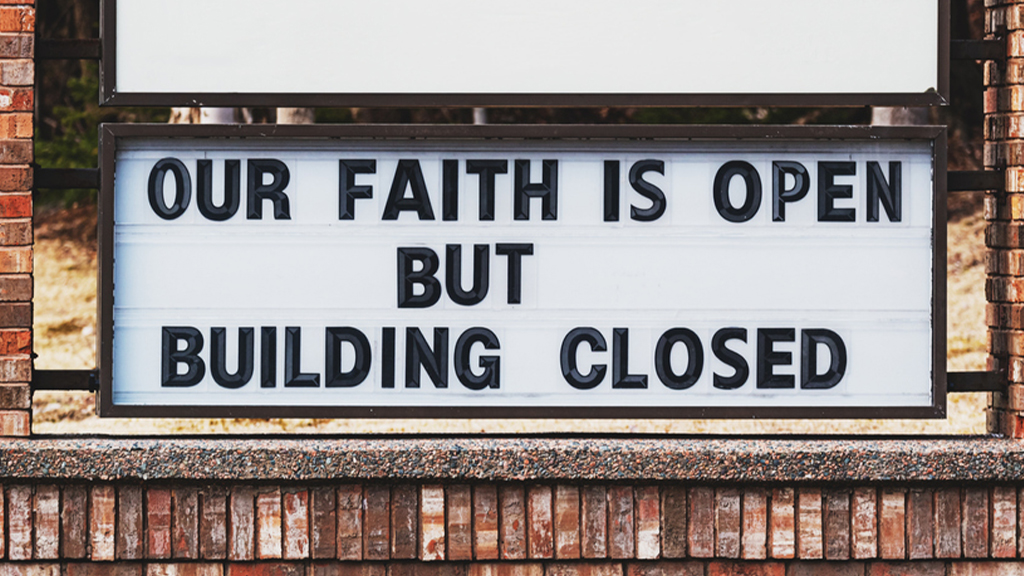 Crises test our faith, whatever that faith may be. Since faith is only as good as its object, we need to lay hold of the truth to face our trials with confidence. Positive thinking and sunny optimism will not do for the matters of life and death thrown in our face by a pandemic. Although most American Christians were unable to meet for Holy Week services this year, Christ's death, his resurrection, and his promised return should console and empower us to face the dangers and adjustments ahead. As Jesus said, "In this world you will have trouble. But take heart! I have overcome the world" (John 16:33).
Jesus overcame the world through his redemptive work in space-time history. We know this through the historically reliable record of our New Testament (Luke 1:1-4; 1 Peter 3:15). Christ atoned for sin on the Cross, defeated the devil, was raised to life, and sent the Holy Spirit to guide and guard his church "until the end of the age" (Matthew 28:20; Acts 1:8).
---
Therefore, we can face troubles of all kinds—pandemics or otherwise—with courage and find a strength beyond ourselves in the living God himself. In light of this, where is God in this pandemic according to Holy Scripture and how should we serve him in the midst of it?
---
King David writes that God knows him through and through: "You know when I sit and when I rise; you perceive my thoughts from afar. You discern my going out and my lying down; you are familiar with all my ways" (Psalm 139:2-3). Even before David speaks, the Lord knows what he will say (v. 4). These and other verses assure us that God is not caught unawares by anything in creation. He is all-knowing or omniscient. Unlike us, he does not have to maneuver this crises with inadequate knowledge.
David also tells us that God's Spirit is with him always, "Where can I go from your Spirit? Where can I flee from your presence? If I go up to the heavens, you are there; if I make my bed in the depths, you are there" (vs. 7-8). God is everywhere present. History is governed by God and he is not far from any one of us, since "in him we live and move and have our being" (Acts 17:28).
God is with us today. I received this from a graduate of Denver Seminary, who works as a chaplain in an assisted living facility that has seen many deaths and much sickness: "The Spirit of the living God is at work in me. I cannot describe it in mere words. He is present. He speaks through me in ways that astound me. I am so very humbled God would use me in these ways."
---
Our God not only knows what is happening and is with us through it, his plot for history is working infallibly, however mysterious this is to finite and fallen creatures.
---
While exulting in the salvation believers have in Christ, the Apostle Paul writes of "the plan of him who works out everything in conformity with the purpose of his will" (Ephesians 1:11; see also Proverbs 21:1). Just as Christ came "when the set time had fully come" (Galatians 4:4), God has set a time for "every purpose under heaven" (Ecclesiastes 3:1).
Since the Christian faith is based on sufficient evidence and strong arguments (as apologetics teaches us), we can be assured that God is all-good and all-powerful. We know this most certainly and dramatically through the achievements of Jesus Christ. However, within this framework of knowledge, we often face our ignorance of how God is achieving his ultimate end of purging, judging, and redeeming the world. After writing eleven chapters worth of divinely-inspired theology about God's agenda for the ages, Paul breaks into a doxology that underscores the mysteries before him.
Oh, the depth of the riches of the wisdom andknowledge of God!
How unsearchable his judgments,
and his paths beyond tracing out!
"Who has known the mind of the Lord?
Or who has been his counselor?"
"Who has ever given to God,
that God should repay them?"
For from him and through him and for him are all things.
To him be the glory forever! Amen (Romans 11:33-36).
After Paul explains God's grand story of redemption, he still admits that God's judgments are beyond us and that we cannot know just how his plan is working out. We cannot know many things on his side of the Second Coming. Yet we can know the one who knows all things, the one who is with us, and the one who is for us and who is not against us (Romans 8:31). And as Moses tells us, "The secret things belong to theLordour God,but the things revealed belong to us and to our children forever, that we may follow all the words of this law" (Deuteronomy 29:29).
We can follow God's instruction during this pandemic by mediating on the attributes of God I have discussed—his knowledge, his presence, his providence, and his goodness and power displayed through the work of Jesus. We take heart that God's kingdom is advancing and that the gates of hell will not hold out against the church (Matthew 16:18; Hebrews 12:28).
---
In the unprecedented troubles of this pandemic, we can hold fast to a faith based on fact, rooted in history and extending into eternity.
---
In this confidence, we are called to pray for all in distress, including those in authority (Ephesians 6:19; 1 Timothy 2:1-2). When restricted for the sake of public health, we can submit to the Holy Spirit to learn patience, self-control, and self-denial (Galatians 5:22-23; Luke 9:23-26). We can "redeem the time" by serving those disadvantaged and endangered by the pandemic (Ephesians 5:16; Matthew 25:31-46). We should seek to share as much Christian fellowship and worship as we safely can through various media (Hebrews 10:24; Psalm 133).
This pandemic will test our faith. It may take our life. But the object of our faith, God himself, is able to sustain and empower us through it all, whether in life or death. Amen.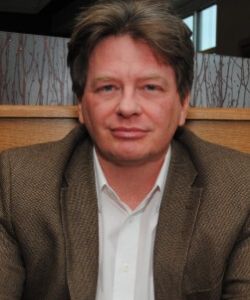 Dr. Douglas Groothuis is Professor of Philosophy at Denver Seminary and author of the textbook, Christian Apologetics: A Comprehensive Case for Biblical Faith (InterVarsity Press, 2011).