Faculty Publications Winter 2023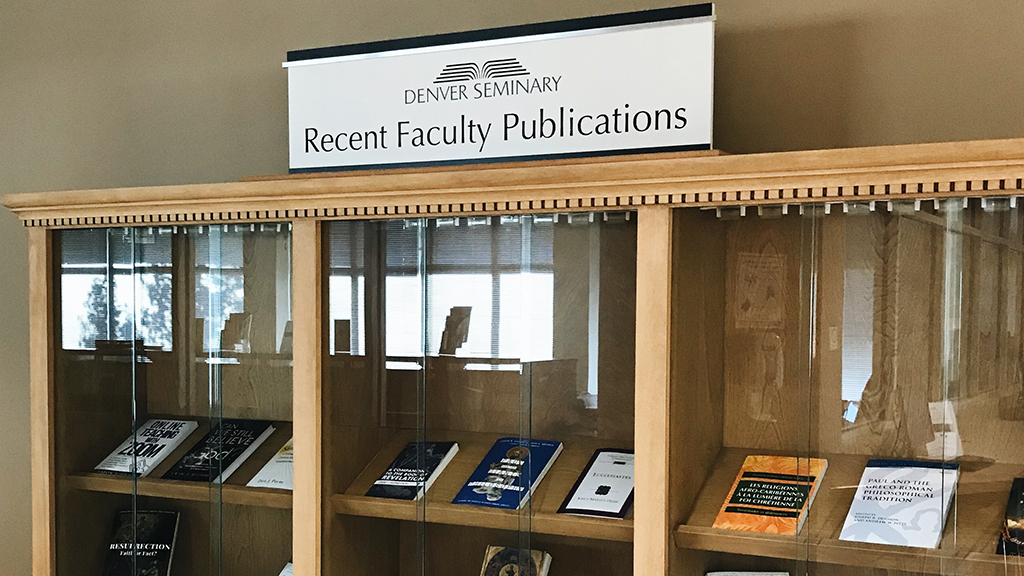 Below are recent publications from some of Denver Seminary's faculty members.
---
Dr. J.D. Kim
Assistant Director, DMin Korean Studies Program, Adjunct Professor of Theology
Constructing a Mediating Theology: Affirming the Impassibility and the Passibility of the Triune God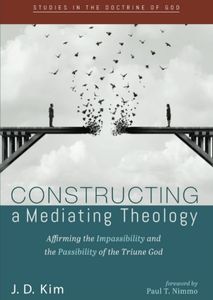 This book is part of the series of the Studies in the Doctrine of God: Exploring Classical and Relational Theism. Two major views have been advanced in the history of Christian theology to describe God's response to the suffering of the world: divine impassibility and divine passibility. More recently, a third, mediating position between impassibilism and passibilism has arisen which affirms both the impassibility and the passibility of God. This book sets out its own constructive understanding of a mediating position with the help of the dynamic reciprocity model.
---
Dr. Richard Hess (contributor)
Distinguished Professor of Old Testament and Semitic Languages
Conversations on Canaanite and Biblical Themes: Creation, Chaos and Monotheism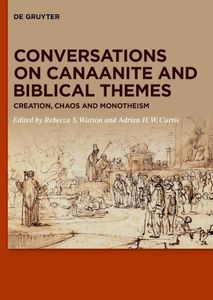 Arguments over the relationship between Canaanite and Israelite religion often derive from fundamental differences in presupposition, methodology, and definition, yet debate typically focuses in on details and encourages polarization between opposing views, inhibiting progress. This volume seeks to initiate a cultural change in scholarly practice by setting up dialogues between pairs of experts in the field who hold contrasting views.
---
Dr. Craig Blomberg
Professor Emeritus of New Testament
Jesus and the Gospels, Third Edition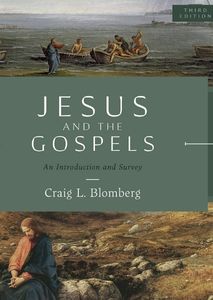 For too long in Bible stories, women have been ignored, overlooked, or simply left out of the narrative entirely. Within these pages, is a more in-depth look into eight women who were indispensable to Jesus' ministry. Some funded his ministry out of their own pockets, some were family members, but all were intensely invested in making Jesus' ministry a success.
---
Dr. Douglas Groothuis
Professor of Philosophy
Dr. Andrew "Ike" Shepardson
Adjunct Faculty

The Knowledge of God in the World and the Word: An Introduction to Classical Apologetics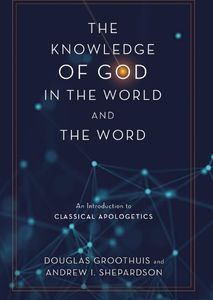 Authors Douglas Groothuis and Andrew Shepardson provide a simple introduction to classical apologetics that also addresses the most common objections to natural theology. Readers will discover an easy point of entry into understanding why Christian beliefs about Jesus are true and rational. Further, the authors apply the power of classical apologetics to Christian ministry.
---
Dr. Ryan Tafilowski
Assistant Professor of Theology
Virtue and Vice at Work: Ancient Wisdom for a Modern Age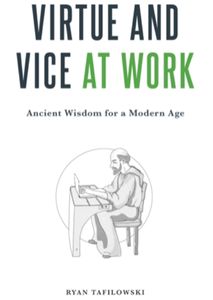 Dr. Ryan Tafilowski explores five classical vices—lust, acedia, gluttony, greed, and vainglory—and examines how they distort our everyday work. Each chapter outlines practices to support the cultivation of virtue and transform the way we see our work, our colleagues, and our organizations.