Denver Seminary Announces the Appointment of Dr. Angie Ward as Director of the Doctor of Ministry Program
Littleton, Colo. – Denver Seminary is pleased to announce the appointment of Dr. Angie Ward as the director of the Doctor of Ministry program.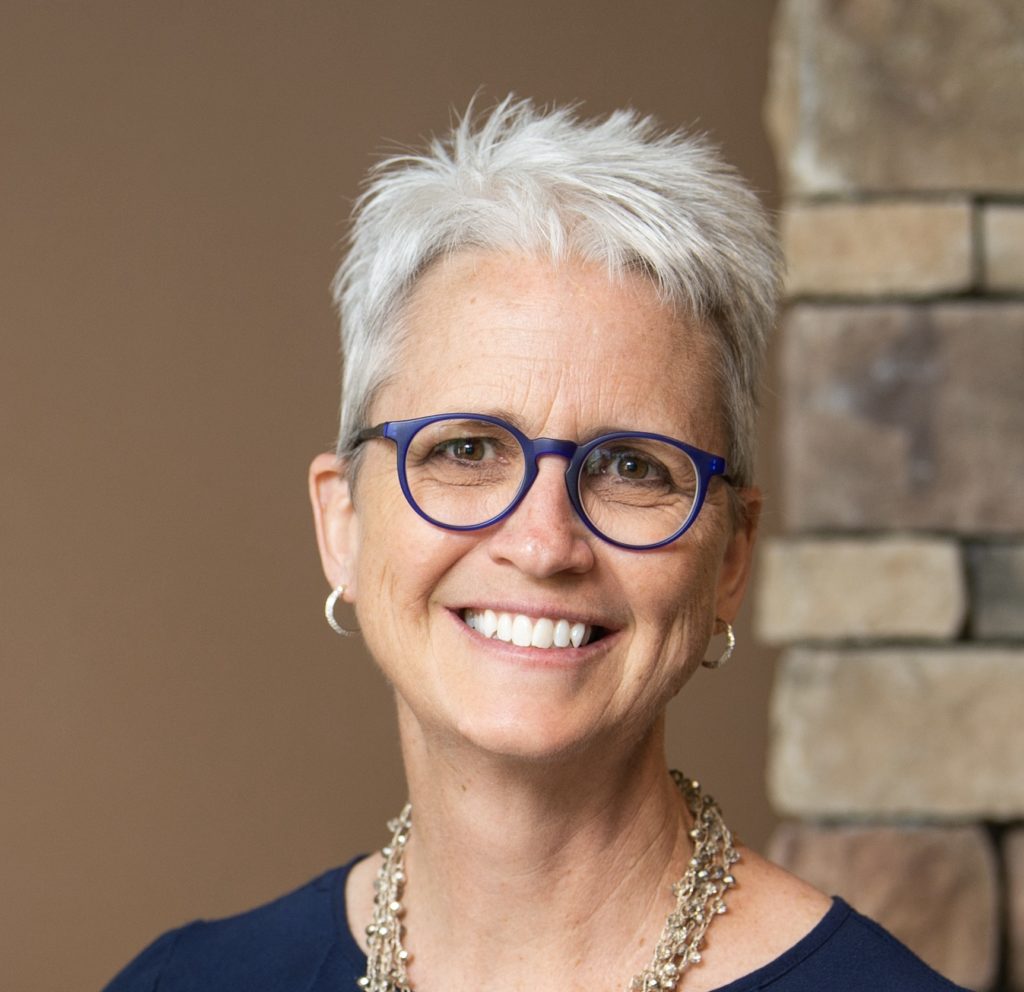 Ward has over 30 years of leadership and teaching experience in church, parachurch, and Christian higher education ministry. She is the author of I Am a Leader: When Women Discover the Joy of Their Calling, with NavPress and general editor of the Kingdom Conversations series, also with NavPress. She is a sought-after teacher and speaker and an award-winning contributor to Christianity Today leadership publications.
"Dr. Angie Ward brings an energetic, winsome, and productive combination of scholarship, leadership, and emotional intelligence to this role of helping leaders deepen the well from which they draw as they integrate their personal and ministry growth," said Dr. Don Payne, VP of Academic Affairs and academic dean. "She is a strategic thinker who sees the big picture and the steps needed to growth and greater effectiveness, whether that's for the program as a whole or for each of the students."
Ward earned her MA in Educational Ministries and Administration from Denver Seminary and her PhD in Ministry Leadership from The Southern Baptist Theological Seminary.
"I'm looking forward to continuing to develop Denver Seminary's DMin program into a transformational journey, not only an educational experience," said Ward. "We have the privilege of enrolling many students from historically under-resourced and under-represented groups in the world of ministry including women, people of color, and ethnic minorities. This brings unique opportunities for mutual learning as well as the challenge of finding creative funding to help offset the cost of their education."
Denver Seminary's 34-credit hour Doctor of Ministry program is designed to help students reflect more deeply on the nature and purpose of ministry and ways they can serve others that are culturally relevant and contextually appropriate. The DMin program gives participants the opportunity to network with and learn from other like-minded professionals and to study under notable ministry practitioners.
Denver Seminary is located at 6399 S. Santa Fe Dr., Littleton, Colo. For more information, contact Andrea Weyand, senior director of communications.
###
About Denver Seminary – Denver Seminary is a non-denominational graduate school of theology located in Littleton, Colo. Denver Seminary offers residential, fully online, and hybrid degree programs and has an extension campus in Washington DC. The Seminary's mission is to prepare men and women to engage the needs of the world with the redemptive power of the gospel and the life-changing truth of Scripture.