On October 13, 2023 at 8:00 am
Compelling and Credible Witness: The Church and Christian Nationalism 
In recent years the phrase "Christian nationalism" has been widely used to describe evangelical partisan participation in politics. The presence of Christian imagery and language in the attack on our nation's capital, January 6, 2021, added to the perception that evangelical political engagement is a toxic blend of Christianity and nationalism. We cannot ignore the sad truth that this perception directly affects our ability to create a credible and compelling witness of the gospel in our communities.
What is Christian nationalism? Are there good and bad versions of Christian nationalism? What is the difference between Christian nationalism and patriotism? Is nationalism itself compatible with Christian faith? Should Christianity enjoy a favored political status in the United States, and does such favoritism advance the cause of the gospel? Is it the mission of the Church to create a "Christian" nation? Why are certain expressions of Christian nationalism grounded in white supremacy, anti-Semitism, and racism? How should pastors and ministry leaders respond to this influential way of thinking? Join us for critical presentations and conversations about these questions and how they affect our testimony of the gospel.
In-person program 
October 13


8:00am-2:30pm Mountain Time

Denver Seminary (6399 South Santa Fe Drive, Littleton, CO 80120) and Online

Costs: Due to the generosity of our donors, this event is offered at no cost. However, registration is required.

 
For more information, contact Jason Woodman, Director of Public Engagement for The Gospel Initiative
Friday, October 13
08:00am | Registration
08:30am | Opening remarks with President Dr. Mark Young
08:50am | Rev. David Ritchie Keynote
09:50am | Table Discussion
10:00am | Break
10:20am | Presentation from "American Values Coalition"
10:30am | Announcements
10:40am | Dr. Samuel Perry Keynote
11:40am | Lunch with table discussion
12:30pm | Panel discussion with Keynote speakers and Dr. Ryan Tafilowski
01:00pm | Q&A with panelists
01:20pm | Closing remarks with President Dr. Mark Young
01:25pm | TGI seminar
02:25pm | Dismissal
The italicized portions will not be part of the virtual program.
Free parking is available for conference guests in the guest parking spaces in lot A and in select spaces in lot B. No parking pass is required.
Map of Parking.
Conference Speakers
Dr. Samuel L. Perry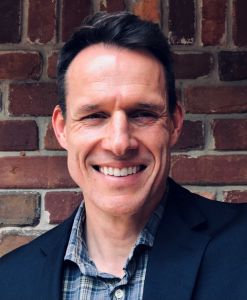 Samuel L. Perry is Professor of Sociology at the University of Oklahoma. A Texas native, Dr. Perry graduated top of his class from Dallas Theological Seminary in 2008 with a ThM in New Testament Studies. He then went on to earn his PhD in Sociology at the University of Chicago in 2015. Dr. Perry has won numerous awards for his scholarship and teaching in the areas of religion, race, and politics. In addition to over 100 peer-reviewed articles in academic journals, Dr. Perry is also the author or co-author of five books, including the award-winning Taking America Back for God: Christian Nationalism in the United States (with Andrew Whitehead) and The Flag and the Cross: White Christian Nationalism and the Threat to American Democracy (with Philip Gorski). He recently finished his fifth book entitled Religion for Realists: Why We All Need The Scientific Study of Religion—Now More Than Ever. He and his wife Jill have been married 20 years and have three wonderful children.
Rev. David A. Ritchie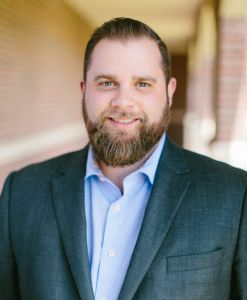 David A. Ritchie was born and raised in West Texas, where he now lives with his wife, Kate, and three sons.
After several years of working in college and young adult ministry, he became the Lead Pastor of Redeemer Christian Church in Amarillo, Texas, where he ministered for over a decade. He serves as a board member for numerous ministries and non-profits, including the Redeemer Network and the Refugee Language Project. In addition to his pastoral role, Ritchie is also an Instructor of Religion at West Texas A&M University, where he teaches courses in biblical studies.
In 2022, David A. Ritchie published Why Do the Nations Rage? The Demonic Origin of Nationalism with Wipf & Stock. He has presented his scholarly work as a panelist at the American Academy of Religion, a lecturer at South African Theological Seminary, and an instructor for the Mending Division Academy with the American Values Coalition. 
Ritchie's research and writing on Christian nationalism derives not only from a scholarly interest but also a deep pastoral concern for the Christian church and its enduring witness.
Dr. Ryan Tafilowski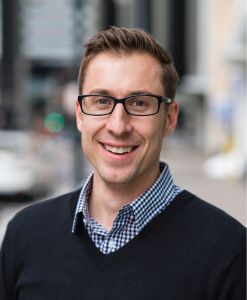 Ryan Tafilowski, assistant professor of theology and chair of the Theology Department, holds a PhD in systematic theology, a master's in theology in history from the University of Edinburgh, and a bachelor's degree in biblical studies from Colorado Christian University. Prior to joining the faculty at Denver Seminary, Tafilowski served as an adjunct professor and as an adjunct professor of theology at Colorado Christian University, and postgraduate instructor in theology and ecclesiastical history at the University of Edinburgh. He serves as the lead pastor at Foothills Fellowship Church in Denver and as Theologian-in-Residence at the Denver Institute for Faith and Work
Contact:
Jason Woodman, Director of Public Engagement for The Gospel Initiative, is available before, during, and after the event to answer questions.