On October 12, 2023 at 7:00 am
Legacy Builders: Preparing Heirs
The great wealth transfer from baby boomers to the next generation is going to be trillions of dollars, but are our heirs prepared? Join father-son duo Greg and Pete Horstman to discuss how to prepare your beneficiaries and heirs down the road.
For those joining in person, breakfast will be provided. We hope to see you on campus for this event! Contact James Rider with any questions.
Event Details
Date: Thursday, October 12, 2023
Location: Online or Denver Seminary | Vernon Grounds Reading Room | 6399 S Santa Fe Dr | Littleton, CO 80120
Time: In Person – 7:00 – 9:00 a.m.
Online – 7:30 – 9:00 a.m.
Guest Speakers
Greg Horstman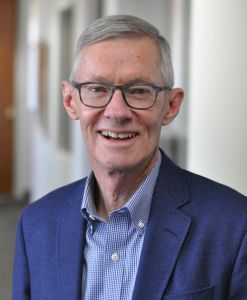 Greg studied geology at Colorado State University in Fort Collins. After college, Greg worked in technical roles for a division of Schlumberger for nine years before making the career change to financial services in 1986. His first experience was as a municipal bond underwriter and then as a financial advisor. Greg has been successfully helping clients with investments and financial plans for more than 35 years now.
Greg loves understanding complex issues, mastering a knowledge of them and explaining and teaching others about them. His "style" is to educate a person so that they develop a comfort level and understand their particular financial picture.
As Greg develops trust with his clients, his sincere enjoyment is to walk alongside his clients, and to help them accomplish their financial goals. They are fortunate to enjoy long-term relationships with clients that have grown through the years. He considers it an honor to serve them, their family, and their friends.
Pete Horstman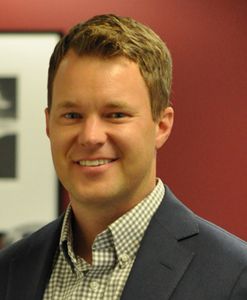 Pete was born in Casper, Wyoming but grew up in Colorado. He attended Regis Jesuit High School and Liberty University, studying Business. He graduated from college in 2007 and joined Morgan Stanley Smith Barney in 2008 as a financial advisor.
After a period of time where he stepped away to play professional golf, Pete re-entered the financial advisory business in 2014. He and his father Greg are now independent advisors who serve clients from the Denver Tech Center. Together, they believe their team is uniquely qualified to address complex financial issues alongside their clients.
Pete's reliable personality trait is his demonstration of calm under pressure. This manifests itself most strongly when markets inevitably slip. You can expect Pete to encourage you toward "good investor behavior", a term he uses to remind clients that in the hardest times, a few good decisions can have an outsized impact on your personal financial outcome.
Register